Traveling is a great opportunity to get out of your city and see the world. There are so many places that you can go around the world that will provide you with a fantastic time. While most people think about traveling south to enjoy the heat, if you are interested you can head north to a snowy destination. Sure, it might be a little cold, but there are plenty of different activities you can do there that can make the vacation truly unique.
Here are some things that you need to bring when traveling to a snow destination.
Winter Boots
The first thing you will need if you ever plan on traveling north is a good set of boots. It is important you pick the right ones though, as these boats have to be able to protect you from the elements. First of all, the boots have to protect you from the cold. Check out what temperatures they are rated for and what they are capable of protecting you from. Secondly, they need to be waterproof. The importance of winter boots is that they keep your feet dry from the snow. If your boots soak through and your feet get wet, you are at risk of hypothermia.
Once you have decided on your boots, you have to figure out how you are going to carry them around. They are great to have, but at times boots can be rather clunky. There are backpacks that fit your boots well, allowing you to easily carry them at times when you don't need to wear them. This is highly recommended as wearing boots for a whole day can begin to get slightly uncomfortable. By taking a break and putting your boots in a bag, you can give your feet a break and get the comfort you need. Always make sure you bring boots when traveling to a winter destination.
Winter Jacket
Another important thing to wear on your body. Just like boots, winter jackets have to be waterproof to keep all of the snow and moisture out. It is also recommended that the jacket is a windbreaker as some of the winter winds can be extremely cold. Head to a store and find a jacket that is comfortable for you. If you plan on doing sports activities, you might want to consider getting a jacket that is not as bulky. These will be more expensive but will be much more comfortable to wear and allow you much more freedom of movement. Bringing a winter jacket is important for any winter travel.
Winter Sports Gear
If you plan on going up north for a few weeks, you have to take full advantage of it. Even if you are not a skier or snowboarder, wouldn't you like the opportunity to try something new? Many places offer mini-lessons to help get you started and there are many easy courses specially designed for beginners. If going downhill frightens you, you can try cross-country skiing until you get the hang of it. This skiing is much more relaxed and is more about enjoying views than picking up speed. Try to pack your bag with some skis of a snowboard and give some winter sports a try.
Hats, Scarves, and Mittens
Finally, the boots and jacket will help keep the main part of your body protected from the elements, but it still leaves your face, neck, and hands exposed. These are areas that are prone to freezing fast and can end up getting frostbite. Whenever you plan on traveling to a winter place, you need to make sure that you are bringing yourself a nice hat, a pair of gloves or mittens, and a scarf. These will keep you protected from the cold and allow you to experience the snow that much better. There is nothing worse than being cold, so don't forget to pack these for your trip.
Extra Clothes
No matter how many waterproof things you pack, it is inevitable that things will get soaked through and wet at some point. Sitting around in wet clothes in a cold environment is very dangerous as you can get hypothermia rather easily. Bring plenty of spare clothes that you can change into should things get wet. It is also better to be over-prepared than underprepared.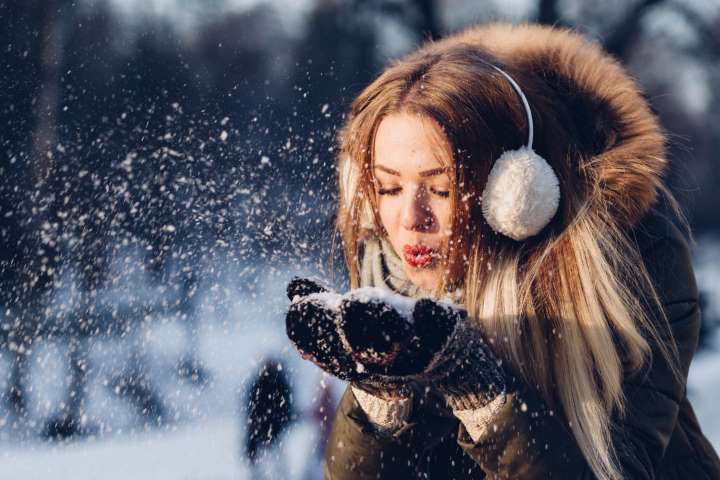 By following all of these tips, you should be ready to experience winter travel in the best way possible. Give yourself a break from the cold if your body starts to hurt. Remember to have a great time with all the fun activities as well. Where do you plan on traveling?