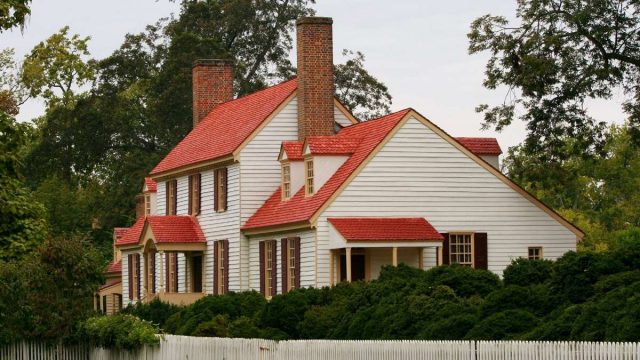 There are also many great outdoor activities (after all, Greater Williamsburg is America's first outdoor vacation destination established in 1609!), including kayaking, boating, sailing (including pirate cruises and tall ship schooners), fishing, ziplining, Segway tours, golf, biking and the Colonial National Historical Park (featuring Yorktown Battlefield, Historic Jamestowne and the Colonial Parkway – a great place to bike and bird-watch).
The museums at Colonial Williamsburg recently completed a $41.7 million expansion project, including additional exhibition spaces and a new entrance. New exhibition highlights include, "Early American Faces," "The Art of Edward Hicks" and "American Folk Pottery: Art and Tradition." 
Colonial Williamsburg also recently announced a new community archaeology project underway in the Historic Area that will explore the site of America's oldest church founded by enslaved and free Blacks.
Taste of Busch Gardens runs Sept. 2-27, offering opportunities to sample 15 specialty foods and 30+ wines, beers and specialty beverages, experience villages Oktoberfest, Rhinefeld, England, Ireland, Scotland, France and New France, and enjoy select coasters, rides and the famous Clydesdales. Reserve tickets and find more info here. 
The recently renovated Great Wolf Lodge in Williamsburg reopens on Sept. 3 with all waterpark pools and attractions operational (with modifications to comply with state guidelines along with a new Paw Pledge program), joining Kingsmill Resort, Williamsburg Lodge and others offering families a safe and fun vacation.  
For Halloween, there are plenty of fun things for families of all ages, including Family Frights at Jamestown Settlement, Oct. 23 and 24, 6:30 – 9:00 pm. The evening ticketed event allows families to explore the outdoor areas of Jamestown Settlement in a one-way, socially-distanced direction. Children will be given pre-packaged candy from the various outdoor interpretive areas while enjoying staff in costumes, lighted crescents, bonfires, storytelling and creatively-themed areas.  Haunted Williamsburg returns to Colonial Williamsburg, with authentic 18th-century colonial ghost stories to creepy modern-day encounters, costumed storytellers, candlelit walking ghost tours, explorations of haunted sites, and more.
Greater Williamsburg is where the first English Thanksgiving took place in America; read more here. Details on specific events and activities will be coming soon; in the meantime, folks can still visit Berkeley Plantation (where the first Thanksgiving took place) as well as well as Jamestown Settlement and Historic Jamestowne to learn more; each year around Thanksgiving, Jamestown Settlement has a special Foods & Feasts of Colonial Virginia (dates this year are Nov. 26-28) which explores centuries-old cooking techniques and what the settlers gathered, preserved and prepared on land and at sea.