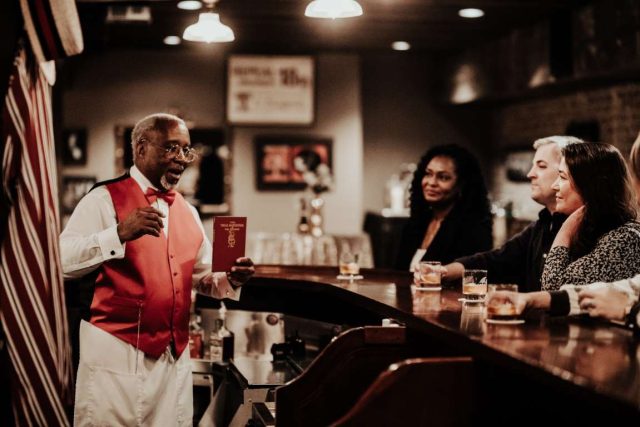 Tasting Rooms in '23
Multiple brands will be opening tasting rooms in 2023, a new trend that seems to be the perfect mix between a distillery visit and a cocktail bar. Bourbon's Bistro's Jason Brauner is behind the new Buzzard's Roost micro-distillery, retail shop, bar, barrel pick room, and tasting lab coming to in early 2023. Brough Brothers Bourbon will expand their operations by opening a tasting room. The renovated space is set to open in spring and include a bar, tasting room, and outdoor games space. Bardstown Bourbon Company will also expand its operations by opening a tasting room. Scheduled to open this Summer the 5,600-square-foot space will offer educational classes, a full-service bar and bottle shop.
Attractions take on the Bourbon Boom
Bourbon lovers can now explore beyond the distillery at unique attractions all while soaking up Bourbon City culture. Have a VIP Bourbon tasting a Hermitage Farm's Barn6 to enjoy some of Kentucky's top Bourbons in a working horse barn or try a Bourbon Slushie at Feast while on a NuLu walking tour with Louisville Walking Tours. The Frazier History Museum has implemented daily Old Fashioned cocktail making classes to learn about (and taste!) the city's official cocktail, and is opening the Barrels of Heart' exhibit in 2023 which showcases custom-painted barrels by local artists. The Louisville Slugger Museum & Factory is taking a swing at Kentucky's Bourbon boom with their new experience Barrels & Billets, which allows whiskey lovers to create their own whiskey based on individual flavor preferences. The Kentucky Derby Museum has implemented a Bourbon and Bridles Experience, combining two Kentucky icons, Bourbon and horses.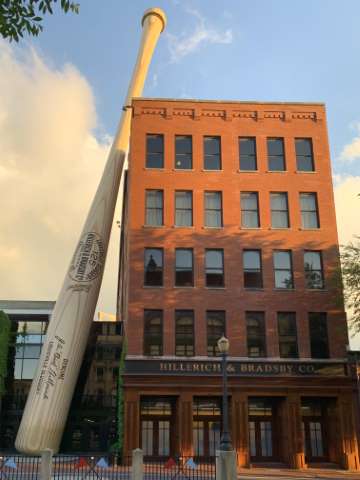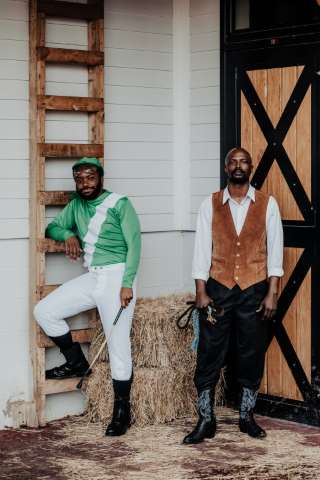 Bourbon dinners, festivals & events
Swizzle, the rotating restaurant atop the Galt House Hotel, has implemented a Bourbon dinner series featuring a variety of brands and chefs from around the country. Germantown's North of Bourbon has utilized the talents of Head Chef Lawrence Weeks to do multiple Bourbon pairing dinners, matching brands like Four Roses and Wild Turkey to an elevated 4-course meal. Watch Hill Proper has also produced a variety of Bourbon events including tastings, meet and greets, and educational seminars. The inaugural Bourbon & Barbeque event will take place in the spring of 2023, joining the Bourbon Classic and Mint Julep Month for Bourbon-themed events kicking off the first half of the year.
Spirited Hotels & Accommodations
Visitors can rest overnight at night at a variety of Bourbon-themed hotels and accommodations. The Marriott Autograph Collection Hotel Distil allows enthusiasts to sleep right on Whiskey Row at their completely Bourbon-themed property. B&B's like Norton Commons' Chateau Bourbon and Old Louisville's Louisville Bourbon Inn give guests an opportunity to experience some of the city's diverse neighborhoods while also sticking to a heavy Bourbon itinerary. The new Hotel Genevieve in NuLu will hop on the trend of including a speakeasy in their list of accommodations, joining other properties like the Omni (Pin + Proof) and the Grady Hotel (Wild Swann). The Dream Hotel is planned to open in 2025 connected to the starting point of the Kentucky Bourbon Trail, with the company's CEO noting that they are "proud to play a role in creating what will be one of the most spectacular rehabilitations in Bourbon City."
Bourbon City's Black Heritage
A collection of immersive Black Heritage experiences launched in the Spring of 2021 as part of Louisville Tourism's Unfiltered Truth Collection, which celebrates the impact of African American contributions on Louisville's history, heritage, and culture. Experiences include The Ideal Bartender Experience at Evan Williams Bourbon Experience allows guests to meet an actor portraying Louisville native Tom Bullock for a cocktail making class and deep dive into history; Black Americans in Bourbon at the Frazier History Museum where visitors can learn about the significant contributions of African Americans have made to the Bourbon industry; and Unfolding the Story of The Enslaved at Locust Grove to learn first-hand what life was like for the enslaved who worked on the 19th century farmstead and show how they once distilled spirits right on the property.