North Carolina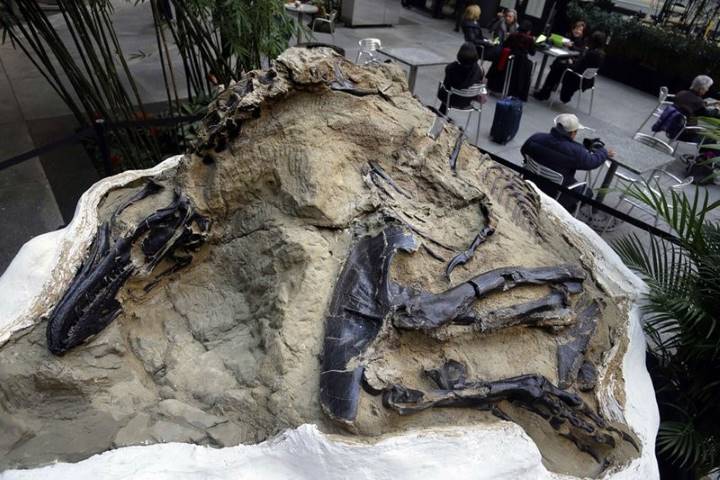 Two stars of the dinosaur world will take center stage in Raleigh in fall 2022 with the opening of "Dueling Dinosaurs," a permanent exhibit at the N.C. Museum of Natural Sciences. The most complete fossils of a Tyrannosaurus rex and a Triceratops ever unearthed will be displayed as they were found: locked together as if dueling at the time of their death. The museum is building a state-of-the-art research center, called SECU Dinolab, where the public can get a close-up view and meet scientists seeking to uncover secrets that were buried for 67 million years. The museum announced the acquisition of the T. rex and Triceratops in May 2020, 14 years after they were excavated at a Montana ranch.
Arizona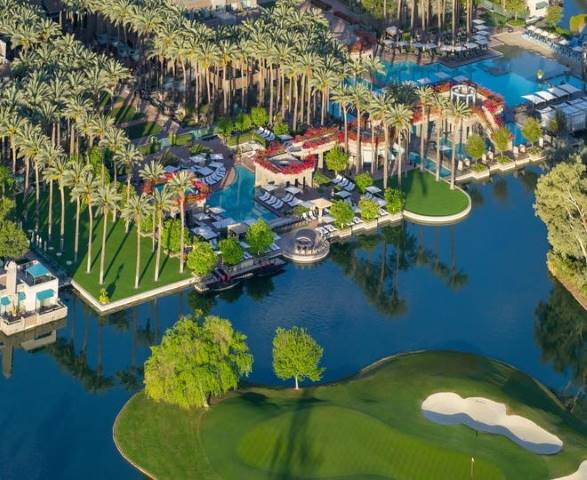 Hyatt Regency Scottsdale Resort & Spa announces the new Desert Garden coming Fall 2021 – The beauty of the Arizona landscape is the inspiration for the newest outdoor venue at Hyatt Regency Scottsdale Resort and Spa—the Desert Garden. The space, located in a serene courtyard and surrounded by a grove of mesquite trees, weaves together natural textures, materials, landscape and design to create an oasis in the desert. The entrance is over a bridge of planked concrete pavers, traversing above a shallow reflecting pool. A blue palo verde tree anchors the space, separating a 1,600 sq. ft. lawn from the 3,700 sq. ft. patio area. A cascading waterfall wall creates a tranquil focal point for a dinner event or social function. This new venue is a complement to the many spectacular outdoor settings at Hyatt Regency Scottsdale Resort and Spa, renowned for its lush Sonoran Desert landscape and design.
West Hollywood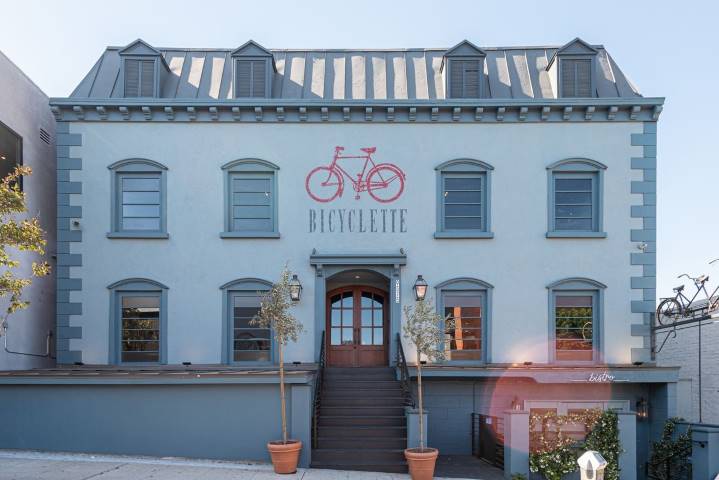 Chefs Walter and Margarita Manzke, the duo behind such hit restaurants as Republique and Petty Cash just debuted the newest addition to their restaurant family, Bicyclette Bistro, which opened June 2021 in Beverly Hills. Broken up into two distinct concepts, Bicyclette Bistro and Bicyclette Restaurant, the Bistro is open now on the ground floor of the space and the Restaurant (tasting-menu only) will be opening upstairs later this year. At Bicyclette Bistro, the Manzkes showcase their love for the city of Paris with their locally-sourced take on bistro classics like tuna "steak" tartare, escargot en croute, duck leg confit, and beef short rib a la Bourguignonne. To start, fresh baguette is paired with toppings like Virginia ham or duck liver mousse with blackberry gelée. The entire menu will capitalize on seasonal California produce and locally sourced meat and fish.
New Hampshire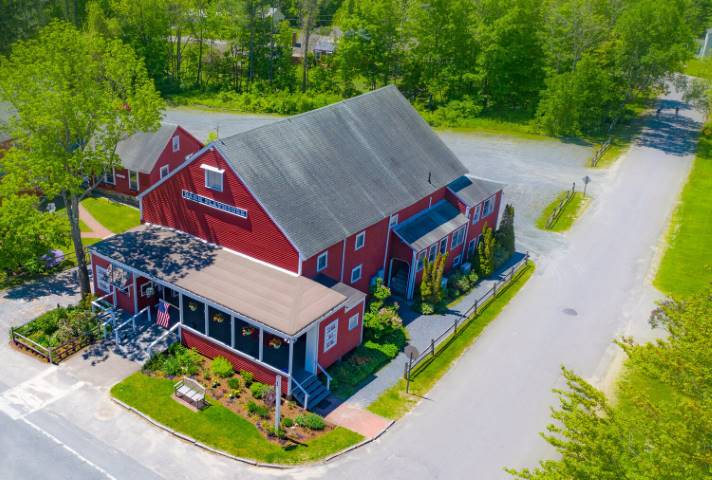 Summer theatre in the sun – The perfect recipe for summer fun? Sunshine, laughs, and a good show. That's why playhouses all across the state have decided to bring productions outdoors this season—joining the dramas of theatre with the dynamic backdrop of nature! Giggle through hilarious comedies in the park, watch whimsical stories on a mountainside stage, or appreciate the tragedies of an opera sitting riverside. In this never-been-done-before season, the New London Barn Playhouse's five summer shows will be performed under the stars on the campus grounds of Colby-Sawyer College! You can revel in musical performances all summer long, with a debut production of Shining On, an original revue of legendary Broadway tunes. The season will conclude with a show stopping performance of Always… Patsy Cline, a tribute to the country music sensation and her career.
Maryland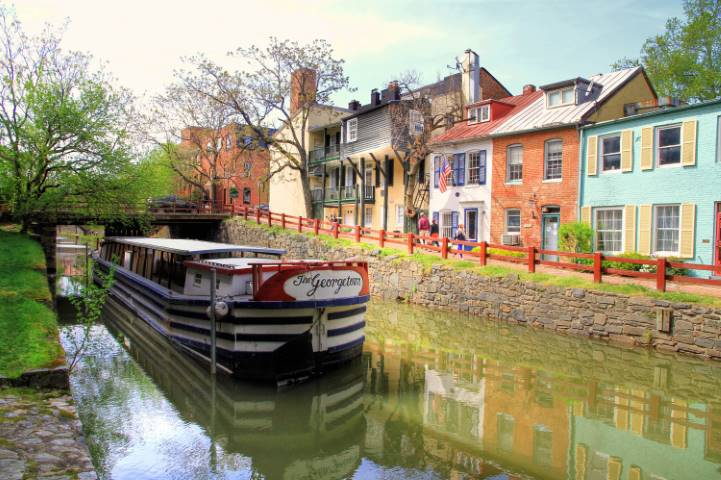 50th Anniversary of the Chesapeake & Ohio Canal National Historic Park – The year 2021 marks the 50th anniversary of the Chesapeake & Ohio Canal National Historical Park joining the National Park Service system. The Chesapeake and Ohio Canal extends for 184.5 miles from Washington, DC to Cumberland, Maryland. For nearly a century, the canal served as a lifeline for settlements along the Potomac River, and today, it's a place of immense beauty, rich history and abundant recreational opportunities. Come explore the canal through these photos. It also provides visitors with a wealth of opportunities for education and outdoor recreation along its 184.5 miles and 20,000 acres.
New York City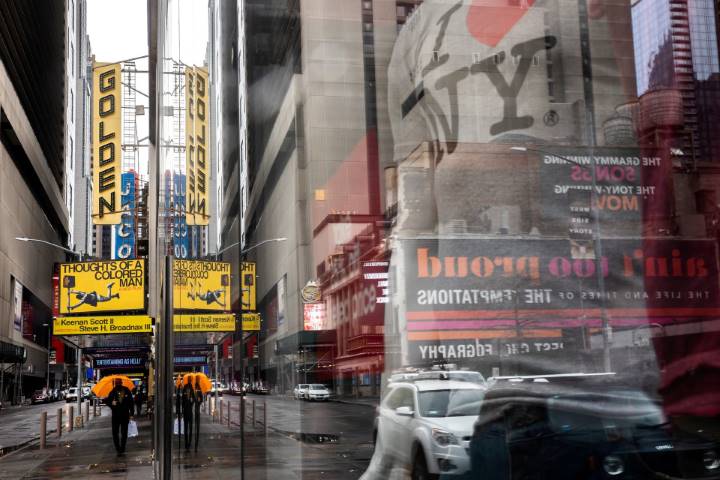 In September, Broadway is going from zero to 100. A passel of productions — including such long-running megahits as "The Lion King," "Wicked" and "Hamilton" — have announced they are returning Sept. 14 or a bit later, and at 100 percent of conventional capacity. Producers of "The Phantom of the Opera," "Chicago," "Come From Away" and "Tina: The Turner Musical" also have detailed their comeback plans, with tickets already on sale for many of them. Other musicals announcing their return between late September and the end of the year: "Ain't Too Proud: The Life and Times of the Temptations," "Company" and "Mrs. Doubtfire."
Kentucky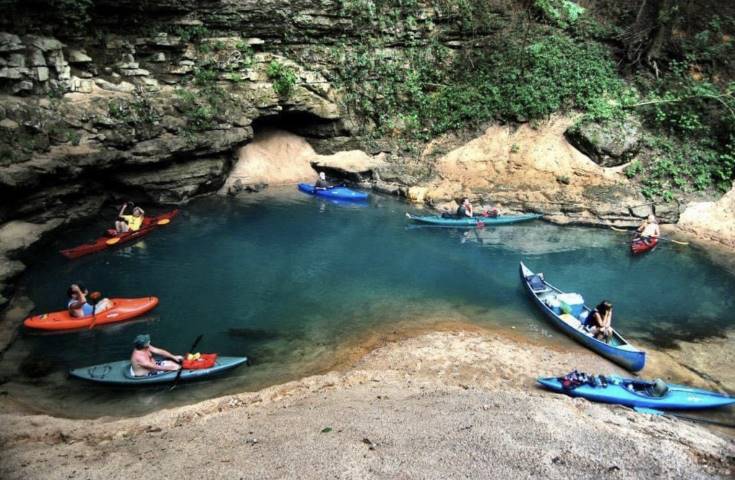 Kentucky's reputation as a hot spot for outdoor adventures turns up a notch. Secretary of the Interior Deb Haaland announces 10 new national recreation trails in eight states, including Kentucky's Green and Nolin Rivers Blueway. On its path through Hart County, the Green River includes stretches of springs, blue holes and the dramatic 300 Springs Waterfall, which is only accessible by boat. Kentucky's first national water trail also flows through Mammoth Cave National Park and parts of Edmonson County.
For visitor guidance due to COVID-19 such as mask-wearing, a list of tourism related re-openings or closures, and a link to public health guidelines, check out the following links: