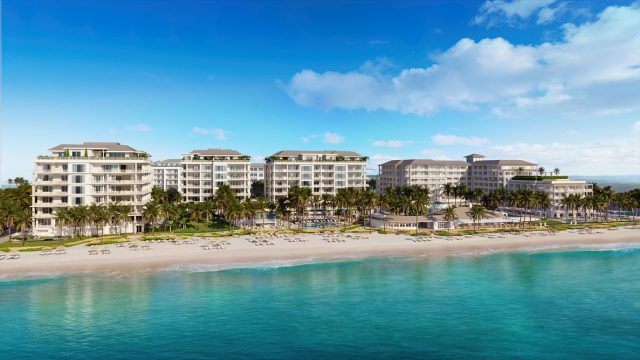 Creative art exhibits, hotel transformations and romantic events top the list of what's new to welcome visitors to Florida's Paradise Coast this season. Upcoming events and happenings on Florida's Paradise Coast include:
Sunset Wednesdays at Naples Botanical Garden: Celebrate midweek in the Garden, as the Naples Botanical Garden stays open late so visitors can savor the magic of a Naples sunset overlooking the Preserve and curated collections from around the tropical world. Stroll after hours with family and friends through the Frida and Her Garden exhibition and STICKWORK. Enjoy a full menu and half-priced bottles of wine and food specials at Fogg Café. Shop at the Berger Shop in the Garden. Fogg Café will be open during Sunset Wednesdays with the last order being taken at 7:30pm in February through April and 8pm in May. Sunset Wednesdays is supported by Wintrust Banking Center.
Frida and Her Garden at Naples Botanical Garden: Become immersed in the world of Mexican artist Frida Kahlo. Starting this January, Naples Botanical Garden guests may experience Frida and Her Garden, featuring a re-creation of Kahlo's iconic home, La Casa Azul (the Blue House). This exhibition offers guests a unique experience as to how flora and fauna inspired this iconic artist's art and her life. Monumental animal sculptures can be found throughout the Garden. Frida and Her Garden is supported by Fifth Third Bank and paradisecoast.com, with special thanks to Museo Frida Kahlo, Banco de México Diego Rivera, and Frida Kahlo Museums Trust.
Frida After 5 at Naples Botanical Garden: Celebrate first Fridays with Frida! Bring friends and family to meander through the Frida and Her Garden exhibition after hours, sip on themed cocktails, and enjoy festive music and dance on select nights. The Berger Shop in the Garden will be open, and Fogg Café will be open serving a full menu. Frida After 5 is supported by paradisecoast.com and by the State of Florida, Department of State, Division of Arts and Culture, the Florida Council on Arts and Culture, and the National Endowment for the Arts.
Love Stories at Artis Naples: From February 4- May 7, visitors have the opportunity to visit Love Stories from the National Portrait Gallery, London. This groundbreaking exhibit features work from artists such as Sir Joshua Reynolds, Angelica Kauffman, Man Ray, Lee Miller, David Hockney and more. The collection provides visual records of relationships while arguing the ideas of love and desire have been critical in the history of portraiture. From the English Renaissance to present day, real-life love stories are captured in portraits that shed light on different aspects of love—from tragic love affairs to love that beat the odds.
Hotel Transformations
Evolution of an Icon at The Ritz-Carlton, Naples: In Summer 2023, The Ritz-Carlton, Naples will debut the 'Evolution of an Icon,' a comprehensive transformation of the guest experience that pays homage to nearly forty years of iconic experiences. Featuring a stunning new lobby and Lobby Bar, an expansive Ritz-Carlton Club Lounge, three new dining outlets, a redesigned pool experience, and newly designed guest rooms, The Ritz-Carlton, Naples extends its legacy of world-class amenities and extraordinary guest service. Offering 92 new luxury suites and a sprawling Ritz-Carlton Club Lounge, the interior design evokes glamor and sophistication, borrowing timeless cues that pay homage to the journey of travel, while more spacious layouts and elegant bathroom redesigns elevate the guest room experience. The all-new Ritz-Carlton Club Lounge will be unlike any other in the brand, spanning 4,000 square-feet with dramatic floor-to-ceiling ocean views and an exclusive cocktail bar, as well as new concepts and engaging experiences that enliven the all-new space.
The Ritz- Carlton Naples, Tiburón– The Ritz-Carlton Naples, Tiburón has been at the forefront of luxury travel on Florida's Paradise Coast for two decades, and recently began the next chapter in the hotel's history with a fresh name that encompasses a broader resort experience and commitment to future resort enhancements. Surrounded by the natural beauty of the Audubon sanctuary and preserve, The Ritz-Carlton Naples, Tiburón will introduce refreshed public spaces and a guestroom remodel in 2024. Expanding the culinary offerings at the resort for guests and locals, a new restaurant concept reflective of an American brasserie will debut in late 2023. The latest chapter in the resort's transformation is an enhanced poolside experience including new luxury cabanas and immersive water feature, The Reservoir, as well as Latin American-inspired restaurant Ría.
Naples Beach Club: The Athens Group and MSD Partners, L.P. are redeveloping the legendary Naples Beach Hotel & Golf Club into the Naples Beach Club, a 125-acre resort and residential beachfront development offering a one-of-a-kind, luxury lifestyle destination to its residents. This special coastal community will include up to 185 luxury residences designed by Hart Howerton and Champalimaud Design and managed by Four Seasons (the luxury brand's first foray on the Gulf Coast of Florida) with club programming by Discovery Land Company. The first phase of homes will include 58 Beachfront Residences with four Beach Houses and four Penthouses as well as 12 Golfside Residences, all conveying the Gulf Coast's relaxed aesthetic. The first phase of homes are for sale now, with construction underway.
Event Spaces
Seafair, The Megayacht Experience: The world's first megayacht venue, Seafair, will be launching in Fall of 2023 and based out of Marco Island Yacht Club and Naples City Dock. Designed specifically for corporate and private events, the 228-foot luxury yacht will be able to accommodate up to 600 guests and provide a unique, private and exclusive entertainment space. Seafair Crystal Grandeur will provide a variety of event services such as gourmet catering, staffing, event planning, chic furniture, sophisticated sound and lighting systems and entertainment.
Holiday
3rd Annual Valentine's Day Wedding and Vow Renewal Ceremony at 21 Spices: Taking place at the 21 Spices restaurant, the 3rd Annual Valentine's Day Wedding and Vow Renewal Ceremony will be celebrating those starting on a new life together or renewing their prior commitments on the most romantic day of the year. Clerk Kinzel will officiate the ceremonies, which will be followed by light hors d'oeuvres, wedding cake, and commemorative photograph provided by Let Me Be Candid Photography. The venue and hors d'oeuvres will be provided by Chef Asif Syed, a national award-winning chef that has been featured in several TV shows including "Guy's Grocery Games" in 2015, "Cutthroat Kitchen" in 2016, "Beat Bobby Flay" and "Chop of the Mornin' to Ya" in 2018.
For more information on Florida's Paradise Coast, visit https://www.paradisecoast.com.