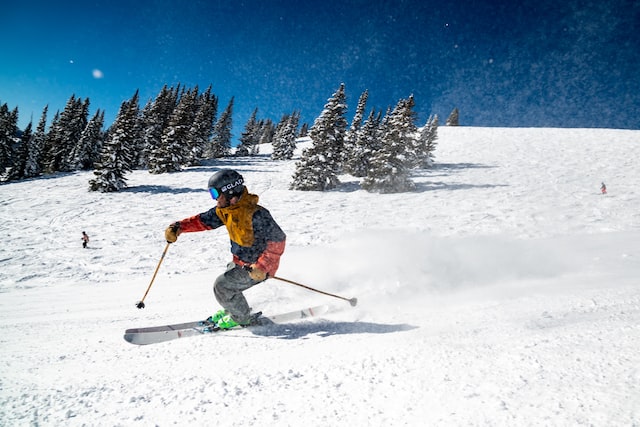 Those who love skiing often say that there are no better resorts than those in the United States, due to the quality and quantity of snow they offer. While it is true that in Europe there are many resorts that have everything necessary to compete with the North American country, most of them do not have such daring trails or such fluffy snow.
That is why most skiers, both amateurs and professionals, choose the United States as their skiing destination. Therefore, in this article, we will make a selection of the best places to ski in the country.
Of course, we will take several aspects into account, because even though skiing is the main experience, you should also enjoy other elements such as the environment, gastronomy, events, etc. Thus, in this countdown of the best places to ski in the United States, we will not only consider the terrain and snow, but also the amenities, the ambiance, and many other things.
If you are ready for a great winter, full of fun, Ski Races and adrenaline, we invite you to read on to find out which are the best places to ski.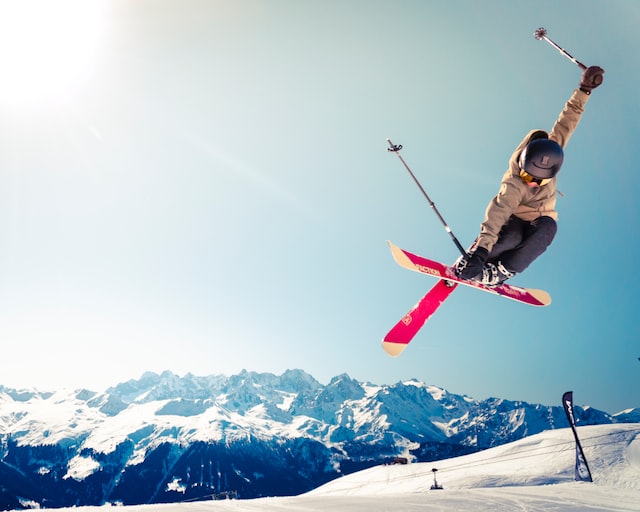 California, Lake Tahoe
This is a destination that can be visited all year long, and it is really worth it. However, the best season to visit this wonderful place is during the winter (obviously), because at that time, Lake Tahoe emanates a very particular and special charm.
There are several ski resorts to choose from, such as Squaw Valley, Heavenly, Sierra-at-Tahoe, Northstar California, Mt. Rose-Ski Tahoe and Kirkwood. All of them are extremely good and attractive, although each one has its own particularities and stamp.
The most important thing is that here you will find slopes of all levels, from beginner sections to circuits for Ski Races. You will also find a great vibe, really excellent lodging, incredible and wonderful landscapes and everything you need to spend the best vacations.
Lake Tahoe is one of the most popular and crowded ski resorts in the United States, that's why it is essential to book in advance, otherwise you won't be able to find a place to stay.
Wyoming, Jackson Hole
Arguably one of the must-visit places if you love skiing. It stands out for offering extremely steep and adrenaline-filled runs, for its beautiful and inexpensive lodging, and for having the most efficient lifts.
Jackson Hole is an ideal place for experienced skiers because it has a terrain full of vegetation and trees. But if you are a beginner, don't worry, because it also has an area called "Solitude Station", which was specially designed for children and beginners.
This site usually has a lot of snow, even when the season is just starting. However, we recommend visiting it when winter is already advanced to get the most out of it.
Montana, Big Sky
A really popular destination among skiers, as it snows approximately 920 centimeters a year. In addition, there are more than 2,400 hectares for skiing, which makes it one of the largest ski resorts in the country.
Although there are slopes for all levels, the resort is designed mostly for intermediate skiers. One of the most popular attractions of this place is the "Lone Peak" which rises to an altitude of 3400 meters, and offers areas for both expert skiers and beginners.
Big Sky offers many activities such as horseback riding, spa services, excursions to Yellowstone Park, biking, hiking in the woods, rafting, pilates or yoga classes, and much more.
Colorado, Telluride
Telluride is a beautiful place and has more than eight hundred hectares that are home to approximately 150 ski trails. It also offers some of the most impressive downhill and powder skiing in Colorado. It is a site suitable for all types of skiers, both for beginners or families with children as well as for experts, since it has slopes for all levels.
The landscape is really impressive; the San Juan mountains surround the town with a lot of history and a very particular Western style. Worthy of a great postcard.
Utah, Park City
This is one of the most important ski resorts in Utah. The Winter Olympics were held here in 2002, so the facilities are really fascinating. This site is not only a ski resort, but also hosts visitors who are fans of all kinds of outdoor sports.
In Park City there are 16 chairlifts and 4 of them are high speed and can carry up to 6 people. In addition, one of them transports you directly from downtown to the mountain.
Vermont, Killington
This resort has 140 ski trails on 6 different mountains, making it the largest resort in Vermont, and therefore also the most popular. Be prepared, though, because it tends to be much colder there than anywhere else, so it's ideal for skiers who don't care much about the weather.
Here you will find slopes of varying difficulty for all levels of experience. But the most interesting is the vertical drop of more than 900 meters high and 9.5 kilometers long.
Colorado, Vail
It could be said that Vail is a skier's paradise. A place full of luxury, with art galleries, first class hotels and gourmet food. Located at almost 3,000 meters above sea level, it offers one of the largest ski areas in the United States (approximately 40 km2) and perfect powder snow.
Here you will enjoy incredible scenery, top quality services, very long runs through lush forests and other high-speed runs.
Here you will be able to encounter many other activities, since it has an activities center called Adventure Ridge, which is open during the day and night, and where you can ride snow bikes, ice skate, jump down ice slides, and walk with snowshoes on your feet.
We hope that our selection of the best places to ski in the United States has been to your liking. Although there are many other sites that are very good, the ones that we highlight here are in our opinion the best. Luckily you will be able to visit them all!