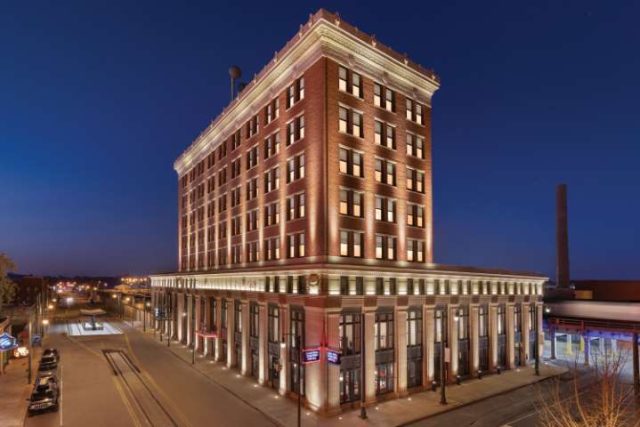 Memphis' Grand Central Station opened on October 4th, 1914. The station thrived for decades during the height of passenger rail travel in the 20th century, boasting more than 50 arrivals and departures daily at its height. Central Station's success led to a marked rise of the surrounding neighborhood, with stores, restaurants and hotels popping up to keep pace with the volume of traveler traffic passing through Memphis. Opened in 2019, the Central Station Hotel is housed within the former train station in the birthplace rock 'n' roll and home of the blues, offering an authentic Memphis experience that reflects the city's rich history in music, art and craftsmanship. The hotel's design is also influenced by the popular transit hub, which passed through the 107-year-old historic midcentury building.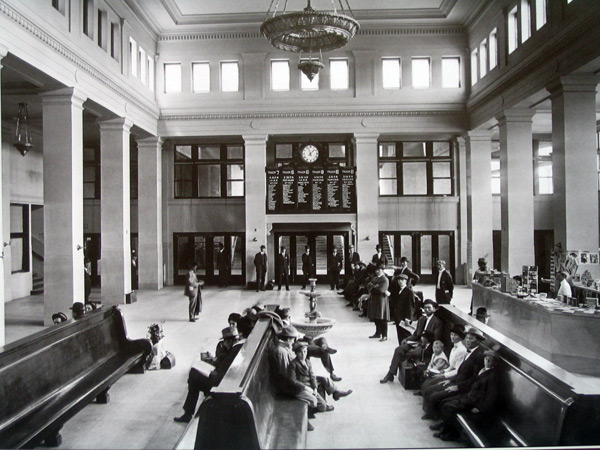 The hotel's design highlights include:
Guestrooms with 12-foot ceilings feature original double-hung windows, photography from local artist Jamie Harmon and an EgglestonWorks speaker complete with a curated daily playlist
Reception desks resemble 1970's speaker cases, highlighting Memphis' music history
The Listening Lounge's art installation utilizes a variety of speakers in its wall with an expansive vinyl collection
The Listening Lounge's DJ booth is repurposed from a traditional church organ
Luxurious bath areas utilize material reminiscent of subway and train tiles
Finishes are burnished vs. polished in a nod to Memphis' history of metal craftsmanship
The ballroom occupies the train terminal's former waiting room, maintaining the traditional analog marquee and light fixtures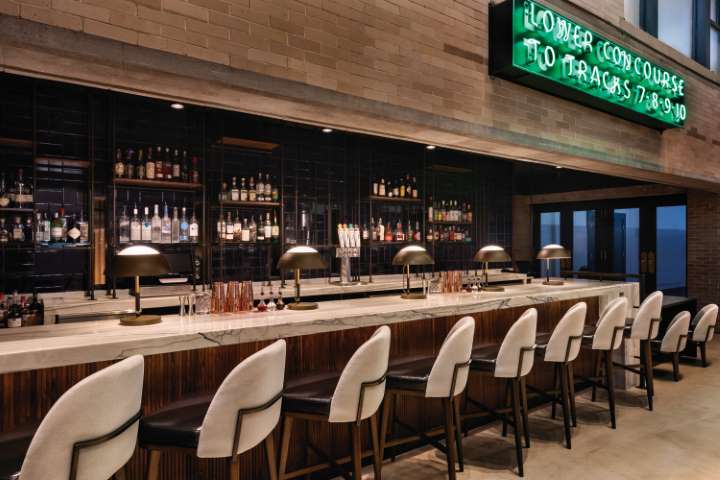 In the heart of Memphis' recently revitalized South Main District just steps away from many must-visit spots, The Central Station offers the quintessential Memphis stay for visitors. A former transportation hub, the hotel captures the city's vibrant spirit with stunning mid-century architectural design, captivating local art hand-selected by renowned curator Anna Wunderlich and a world-class music experience with an intimate Listening Lounge showcasing the legendary craftsmanship of Memphis-based EgglestonWorks speakers and offering a world-class audio experience through carefully curated playlists that reflect Memphis' character. The lobby bar, Eight & Sand, hosts an expansive library of vinyl records (more music than guests could listen to in eight hours per day for 100 years!) and daily DJs spinning records from a redesigned DJ booth creatively constructed from an old church organ – nicknamed "Elmertha" after Booker T. Jones' piano teacher. Rooms feature photography by local artist Jamie Harmon that reflects the journey on the hotel's adjacent Amtrak line, as well as large windows with striking views of the Mississippi and the city's lush oak trees.