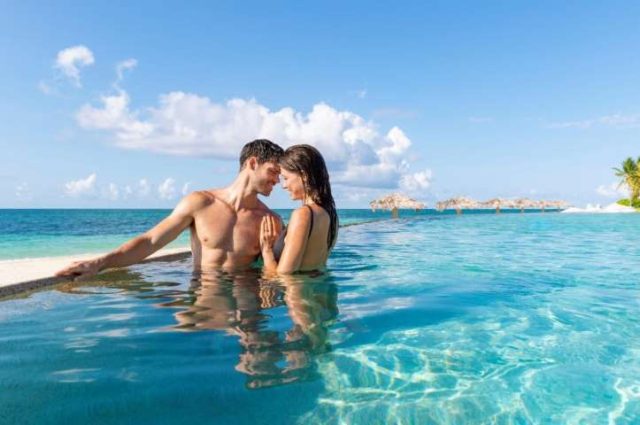 The old rhyme has it that when a bride walks down the aisle, she should have on her "Something old, something new, something borrowed, something blue." In Grand Bahama, there are old-world island traditions, fabulous new refurbished resorts, and an astonishing blue sea, but the bride will have to borrow something from her groom.
The most northerly of over 700 islands and cays in The Bahamas, Grand Bahama is just over 50 miles east off the coast of Florida and a mere 40-to-50-minute flight time from Fort Lauderdale or Miami. Stunning scenery, sweeping panoramic ocean views, and a broad offering of charming and luxurious resorts make Grand Bahama ideal not only for a vacation but also for a truly unforgettable wedding ceremony. If February has you feeling a bit more romantic than usual, read on for a comprehensive look at the best places to get married – and honeymoon! – in Grand Bahama. 
Romantic Resorts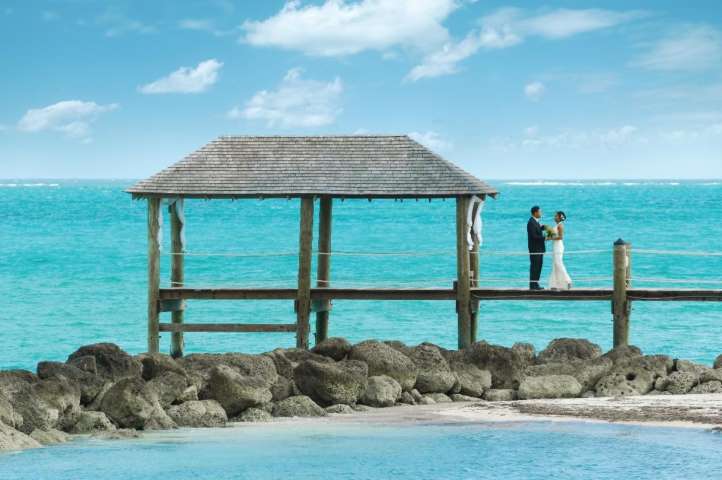 Truly, every resort in Grand Bahama can make some claim to being the destination wedding venue of your dreams. Below, you'll find a few suggestions to suit soon-to-be-weds of every taste and preference:
Pelican Bay Resort claims to be the happiest resort on the island. With over 30,000 square feet of event space, and a gorgeous terrace overlooking the water, Pelican Bay can easily accommodate more intimate affairs and grand ceremonies. 
Ocean Reef Yacht Club and Resort will satisfy the inner yachtie if nautical nuptials are on the captain's mind. In addition to a wide range of suites and apartments, the marina has 55 slips and a dive shop. Underwater weddings are the latest craze, with couples writing "I do" on a waterproof slate.
Viva Wyndham Fortuna Beach is an all-inclusive resort with every facility available for the discerning couple. The beach is a spectacular expanse of soft, white sand, perfect for beach weddings (and snagging the perfect wedding photo!)
Lighthouse Pointe is the all-inclusive section of the Grand Lucayan resort, offering the traditional facilities travelers expect, where weddings, anniversaries and vow renewals can be planned down to the last detail. Couples can also liven up their wedding Junkanoo style. In this beloved Bahamian tradition, musicians wear colorful costumes and masks and play cowbells, drums and whistles to create the famous percussive sound of the festival. As a culmination to the ceremony, guests can join in a fabulous Junkanoo parade and dance the night away.
Honeymoon in Paradise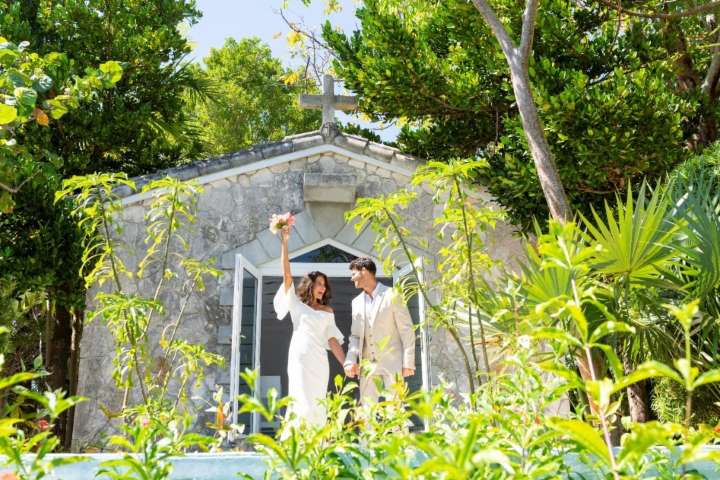 Of course, a sublime ceremony is only one piece of the puzzle. The other half of an unforgettable destination wedding is the honeymoon. Make lasting memories of Grand Bahama with these fun post-nuptial activities:
The Garden of the Groves is a 12-acre tropical garden filled with wonderful plants and creatures. For many couples, the lush vegetation, cascading waterfalls and sparkling fountains will provide an ideal background for their wedding. For their guests, a peaceful walk through the enchanting landscape provides the opportunity to see migrating and indigenous birds and multitudes of colorful butterflies.
While on the subject of nature, consider the Lucayan National Park, a 40-acre preserve where some of the largest underwater cave systems in the world have been discovered, of which two are open to the public. Fresh water feeds Ben's Cave, formed when a portion of the roof of a cave collapsed, which leads to the spectacular white sands of Gold Rock Beach. For those who would rather shop that commune with nature, the Port Lucaya Marketplace is the largest open-air shopping plaza in The Bahamas, with over 40 duty-free shops and boutiques, two straw markets, two craft centers, 16 restaurants and food stalls and four lounge bars that stay open late. 
Adventurous Excursions for the Courageous Couple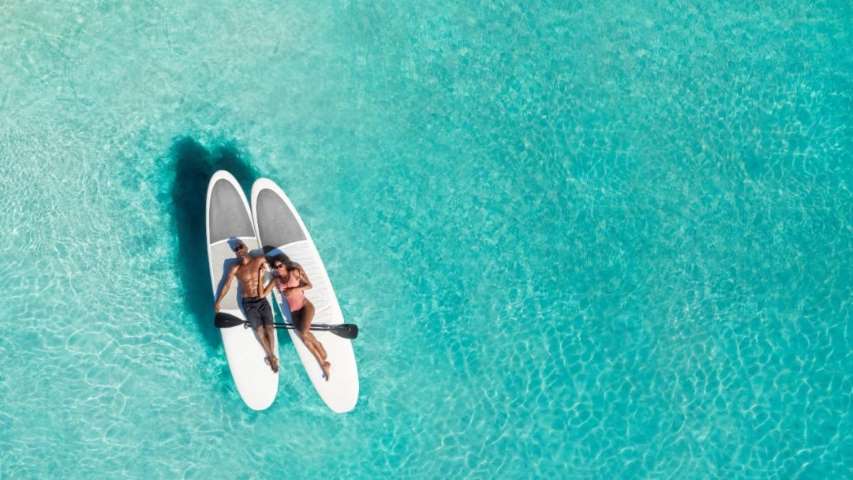 For a honeymoon activity that is quintessentially Bahamian, we would be remiss if we didn't suggest diving. If certified diving is beyond your level of expertise, snorkeling in Grand Bahama is some of the world's best. Day trips to the almost deserted Peterson Cay include spectacular snorkeling and beach activities.
Grand Bahama offers dive experiences not found elsewhere with unique and diverse sites including wreck dives, reef dives and shark dives. Rated one of the best on the island, the Underwater Explorers' Society (UNEXSO) is a great destination for all underwater activities as well as swim and dive-related shopping. Their dolphin swim is a leading attraction that all ages can enjoy. For the experienced diver, Grand Bahama is surrounded by a broad shallow bank which extends offshore and is bordered by shallow barrier reefs. These gradually drop off towards a vertical plunge from 200 to 2,000 feet. The shallow blue waters are a haven for tropical fish populations and provide incredible visibility.