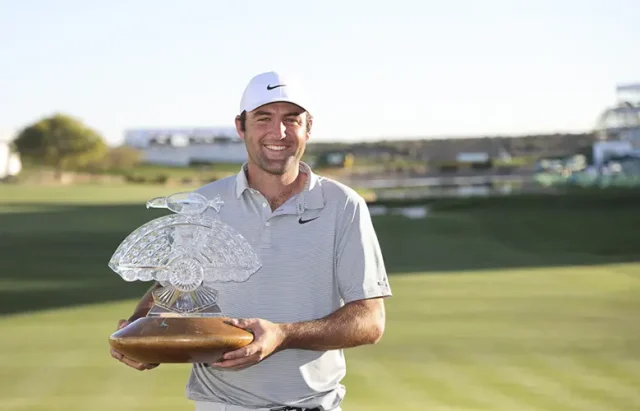 In the dynamic and unpredictable world of golf, every tournament brings excitement, drama, and the potential for new legends to emerge. As we approach the 2024 Phoenix Open, taking place from February 5 to February 11, the anticipatory hum among fans and players alike is palpable.
Let's dive into a comprehensive look at the favorites for the upcoming event, drawing from historical data, past performances, and notable insights from the 2023 edition.
TPC Scottsdale: The Battleground
Golf is as much about the player as it is about the course. The renowned TPC Scottsdale, where the Phoenix Open unfolds, has proven time and time again to be a defining factor in the tournament's results.
Course Overview
TPC Scottsdale is iconic for a reason. The sprawling layout, meticulous design, and ambiance play a pivotal role in deciding who takes home the trophy. While the specifics regarding its Par and total Yards might be familiar to the seasoned golf enthusiast, it's always worth revisiting these statistics to better understand the challenges and opportunities presented by this course.
Playing Dynamics at TPC Scottsdale
Is TPC Scottsdale easy to conquer? Not by a long shot. It demands precision, strategy, and resilience. Historically, players with strong iron play, sharp short-game skills, and the ability to manage pressure thrive here. Given its unique challenges and opportunities, it's no wonder that the Phoenix Open at TPC Scottsdale is a marquee event every season.
Recapping the 2023 Phoenix Open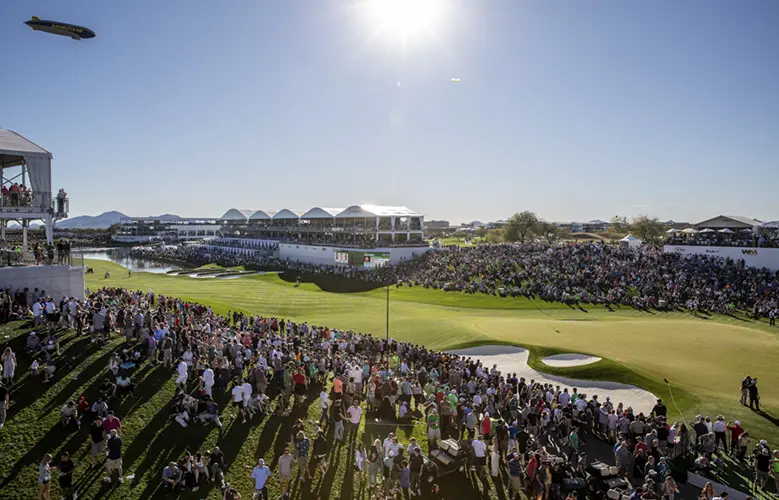 Looking back provides vital context. The 2023 Phoenix Open had its fair share of surprises, noteworthy performances, and records.
Scottie Scheffler: Back-to-back Champion
The name on everyone's lips, Scottie Scheffler, clinched the title for the second year in a row, this time with a 2-shot lead. In the prior year, he had a playoff showdown against Patrick Cantlay, eventually emerging victorious. The reigning Masters champion showed that his form wasn't just a flash in the pan, validating his world number two rank. With this victory, Scheffler ascended to world number one, overtaking Rory McIlroy.
Nick Taylor: The Underdog Story
Golf often celebrates the dark horses, and Nick Taylor embodied that spirit at the 2023 Phoenix Open. Despite being in the professional realm for over a decade with two PGA Tour victories under his belt, Taylor found himself facing the gargantuan challenge of playing alongside golfing giants like Jon Rahm and Scottie Scheffler. Yet, he showcased remarkable grit, tying with Scheffler at 6-under for the day and finishing solo second.
A Dream Come True for Sports Fans
A unique aspect of the 2023 Phoenix Open was its proximity to another massive sporting event, creating an unparalleled atmosphere for sports fans.
Super Bowl Meets Golf
The event witnessed a surge in attendees, thanks to Super Bowl LVII happening just a few miles from TPC Scottsdale. The unique juxtaposition allowed ardent sports fans to enjoy the best of both worlds—experiencing the nail-biting climax of the Phoenix Open and then rushing to the electrifying kick-off of the Super Bowl.
Golf is quickly becoming a fan favorite with the 100% legal Arizona gambling sites, especially with the amount of professional sports teams in the state.
Notable Performances
Beyond the headline acts, there were other players whose performances deserve a spotlight.
Resurgent Rickie Fowler
After a spell in the shadows, Rickie Fowler seems to be finding his old spark. His collaboration with former swing coach Butch Harmon is bearing fruit. While the putter gave him some trouble, Fowler managed a top-10 finish and added flair with a hole-in-one during his final round.
Jason Day's Swing Changes
Jason Day, another name in the mix, showcased the outcomes of his offseason swing adjustments. With those changes, he hovered near the top and secured a commendable 5th place finish.
Who to Keep an Eye on in 2024
Based on past performances and the inherent unpredictability of golf, here's who we think will make headlines in the upcoming Phoenix Open.
Scottie Scheffler
With two consecutive victories at this event, Scheffler has certainly cemented his place as a dominant force at the Phoenix Open. His successes aren't just about his familiarity with TPC Scottsdale; it's his impeccable game management, adaptability, and mental fortitude that set him apart.
Over the past tournaments, Scottie showcased a deep understanding of the course's nuances, exploiting opportunities while managing risks. His iron play, particularly on approach shots, has been spot on, allowing him to set up numerous birdie opportunities.
Additionally, Scheffler's recent stint as the world number one underscores his ability to perform under pressure, a trait essential for any major championship. Heading into the 2024 Phoenix Open, his blend of confidence, course knowledge, and peak form make him a prime contender to secure a third consecutive title.
Rory McIlroy
Never far from the spotlight, Rory McIlroy currently holds the world's number two rank, a testament to his consistent brilliance on the course.
With a perfect blend of power, precision, and poise, McIlroy possesses all the requisite skills to master TPC Scottsdale's challenges. His ability to shape shots and adapt to various course setups means he's well-equipped to navigate TPC Scottsdale's intricacies.
Moreover, having been nudged from the top spot by Scheffler, McIlroy will undoubtedly be driven by a desire to reclaim his throne, making him a formidable contender for the 2024 Phoenix Open title.
Nick Taylor and Jon Rahm
Nick Taylor's remarkable performance in the 2023 Phoenix Open wasn't just a testament to his skill, but also his determination and ability to handle pressure. Being paired with titans like Jon Rahm and Scottie Scheffler could easily have been daunting, but Taylor rose to the occasion, matching them shot for shot.
His ability to navigate the complexities of TPC Scottsdale, combined with his renewed confidence, means he'll enter the 2024 tournament with momentum on his side. With the taste of a near-victory still fresh, Taylor will undoubtedly be hungrier than ever for that elusive win.
Jon Rahm, on the other hand, is no stranger to the pressures and expectations of elite golf tournaments. Ranked world number three, Rahm has consistently showcased his formidable golfing prowess on various global stages. His third place finish in 2023 serves as a reminder of his affinity with TPC Scottsdale and his capacity to secure top finishes.
A technically sound golfer, Rahm possesses a balanced game, from powerful drives to delicate putts, making him a consistent threat on any leaderboard. His tenacity, coupled with his strategic approach to the game, will make him a player to watch closely in the upcoming Phoenix Open.
Money Leaders at the Event: Phil, Hideki, and Rickie
Phil Mickelson, leading the money charts at the Phoenix Open with $4,198,677.57 over 30 starts, will surely be in the spotlight. Close on his heels are Hideki Matsuyama with $3,601,914.42 from nine starts, and Rickie Fowler, bagging $3,270,913.00 in 14 starts.
With the 2024 Phoenix Open on the horizon, excitement, speculation, and predictions are rife. One thing's for certain: the greens of TPC Scottsdale are poised to witness some exhilarating golf action.