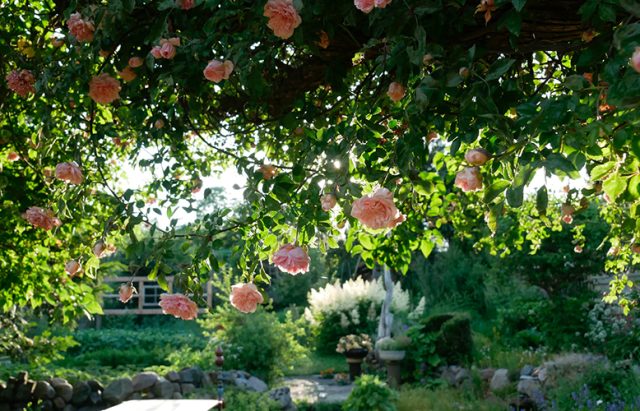 Airbnb has created a remarkable revolution in the hospitality industry. With its growing popularity, hosts are constantly seeking ways to make their properties more attractive to potential visitors. You might be amazed to learn that something as simple as a garden can be a game changer.
Yes, you heard it right. A garden! It might not immediately spring to mind when you're thinking of ways to distinguish your Airbnb, but it's considered the ultimate feature. If your Airbnb already has a garden then consider these tips to give it a bit of an update.
How to Spruce Up Your Airbnb Garden
So, now we know that a garden is indeed the ultimate feature, the question is: how do we transform an average outdoor space into a guest magnet? The trick is to focus on aspects that add to the overall appeal and comfort of your guests.
Plant Trees for a Lush Canopy
Planting trees in your Airbnb makes perfect sense. Not only do they provide natural beauty and shade, but they also create a sense of tranquillity and seclusion. Consider buying a spruce tree to add a touch of lush greenery to your garden space.
Or, might consider fruit trees for a delightful surprise during certain seasons or perhaps a few evergreens for year-round greenery. Just remember to take care of their needs in terms of watering, pruning, and fertilising.
A Comfortable Seating Area
Create a cosy and comfortable seating area in your garden. This could be a simple bench under a tree, a set of patio furniture, or even a hammock strung between two trees. A well-thought-out seating area offers guests a place to relax, read a book, or even dine alfresco – perfect for those balmy summer evenings.
Incorporate Seasonal Blooms
Seasonal blooms add vibrant colours and subtle fragrances to your garden. By carefully choosing your plants, you can ensure that there is always something in bloom during the Airbnb season, enhancing the overall allure of your property.
Add Lighting
A simple set of garden lights can transform the atmosphere of your garden at night, making it a magical place for guests to relax after dark. Solar-powered options are energy-efficient and easy to install, illuminating paths and highlighting features of your garden.
Personal Touches
Don't forget to add some personal touches to your garden that reflect your unique style or tell a story about the locale. This could be an outdoor sculpture, a bird feeder, or even a small vegetable garden where guests can pick fresh produce.
The Magic of a Garden
Imagine your guests waking up, sipping their morning coffee whilst surrounded by beautiful, lush greenery. Or perhaps, after a day exploring, they relax in the garden, bathed in the soft glow of the setting sun. A garden offers an appealing prospect of privacy, tranquillity, and connection to nature, making it an incredible asset for any Airbnb.
Competition in the Airbnb market is fierce, and every host needs to identify unique features that can make their property stand out. And let's be honest, there's nothing quite like an inviting garden to entice visitors. It doesn't necessarily require a huge amount of space or investment, but it certainly can yield substantial returns in terms of guest satisfaction and positive reviews.
Transforming your Airbnb garden isn't merely about aesthetics; it's about creating a space where your guests can unwind, feel at home, and make wonderful memories. And in this increasingly competitive market, those memories will help your listing stand out, garner excellent reviews, and attract more guests. So, what are you waiting for? Grab your gardening gloves, it's time to turn your Airbnb garden into the ultimate feature.