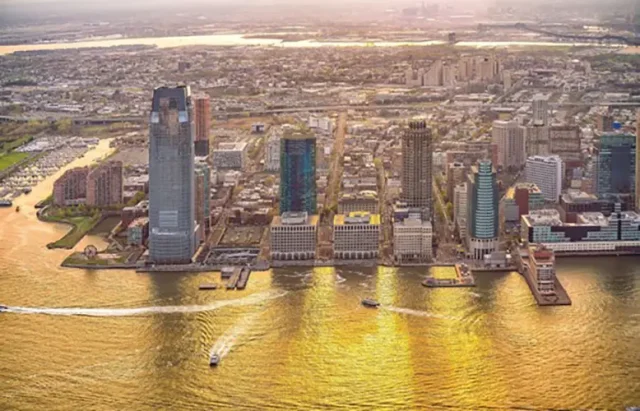 Rise and Shine in Asbury Park
Start your perfect day in New Jersey in the seaside city of Asbury Park. Known for its vibrant arts scene and rich musical history, the city is a haven for early morning lovers. Get your day off to an energetic start with a morning walk or jog on the historic Asbury Park Boardwalk. Stretching along the Atlantic Ocean, the boardwalk offers an awe-inspiring view of the sunrise, making it a wonderful spot for dawn photographers.
Stop at the local favorite Asbury Park Roastery for a cup of expertly brewed coffee and freshly baked goods to energize your morning. If you're lucky, you may stumble upon a live music performance – Asbury Park's famed Stone Pony is known for its surprise sunrise sets. As the day progresses, you might be interested in exploring a different side of the city: its thrilling gaming scene. Casinos and local card rooms offer an exciting alternative for those seeking some fun. Find more on this website, the NJ gambling guide, which provides information on gaming locations and additional exciting activities in Asbury Park.
A Morning of Adventure in Delaware Water Gap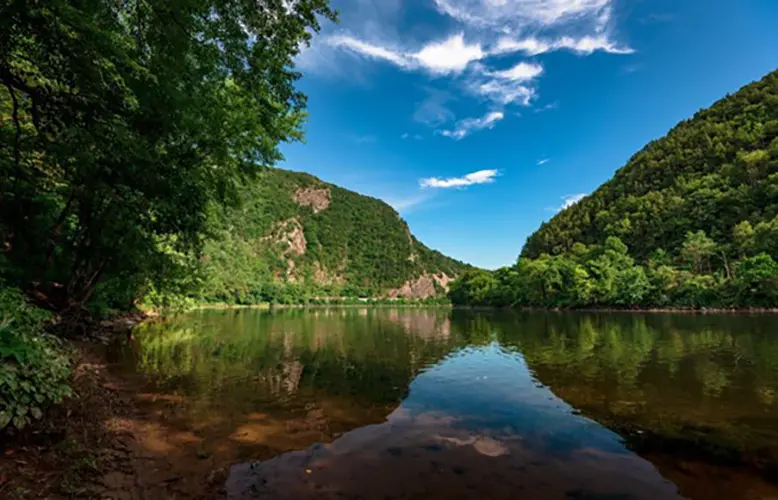 After a nourishing breakfast in Asbury Park, head to the Delaware Water Gap National Recreation Area. A sanctuary, teeming with verdant allure, is what this park offers – a magnificent mingling of cascading waterfalls, winding woodland paths, and idyllic locales for picnicking. Its vast expanse, covering a colossal 70,000 acres of safeguarded territory, is a riotous palette of nature's diversity. You'll find it brimming with various plant and animal species – a veritable Eden for those with a heart for the wild.
Embark on an expedition up the trail of Mount Tammany. At your journey's summit, you'll encounter a panorama that will quite genuinely steal your breath away. It gifts you with a clear, inspirational glimpse of the winding Delaware River, tracing its undulating path adjacent to the legendary Appalachian Trail.
Afterwards, head over to the popular Bushkill Falls, often referred to as the 'Niagara of Pennsylvania'. With eight waterfalls nestled in lush greenery, it's a sight you won't want to miss.
Lunch at the Lambertville Station Restaurant and Inn
As midday approaches, make your way to Lambertville, a charming river town that will instantly win your heart with its cultural flair. Visit the Lambertville Station Restaurant and Inn for lunch, an establishment known for its historic elegance and scrumptious culinary offerings.
With menus that showcase American cuisine with a twist, Lambertville Station has a diverse menu that caters to every palate. Whether it's the fresh seafood, farm-to-table vegetables, or the extensive wine list, this restaurant is sure to be a treat for your taste buds.
Afternoon Explorations in Princeton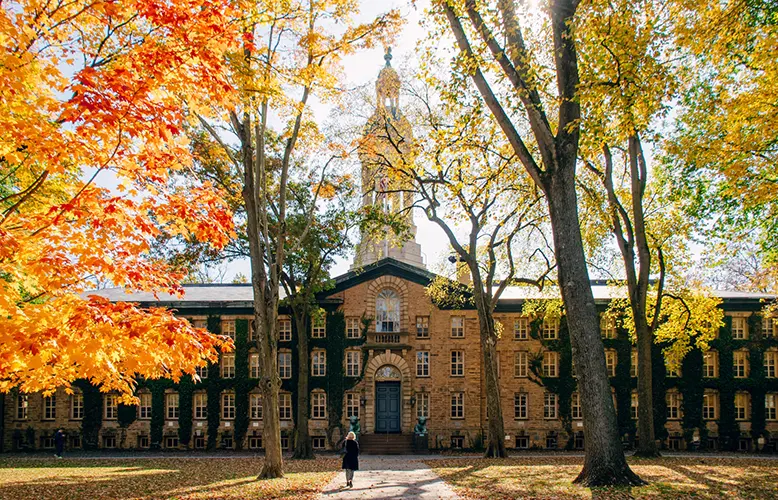 Following your delicious lunch, it's time to explore the renowned city of Princeton. With its famous Ivy League university, historical architecture, and a bounty of museums, there's plenty to discover here.
Embark on your journey at the esteemed Art Museum nestled within Princeton University's grounds. It prides itself on a vast trove of art pieces gathered from all corners of our world. Take a leisurely amble across the university's scenic campus – it's a sight for sore eyes. And don't let Nassau Hall, a symbol of enduring grandeur, escape your notice.Indulge your intellectual side at the Albert Einstein Museum, where you can learn more about the famed physicist who once called Princeton home.
An Evening in Atlantic City
As twilight drapes itself over the day, commence your adventure to the lively heart of the Jersey Shore, Atlantic City. This bustling metropolis, ablaze with vibrancy once the sun dips below the horizon, brims with pulsating nightlife. Its lively casinos echo with the clinking of coins and the roll of the dice, while its animated boardwalk hums with energy. For those who crave exhilaration, Atlantic City is an unmissable stop.
Venture into the gleaming halls of an emblematic casino to kick off your nocturnal escapade – be it the opulent Borgata, the rock 'n' roll-themed Hard Rock, or the glittering Golden Nugget. Offering a vast selection of games, from the thrill of blackjack tables to the spinning charm of slot machines, there's a game for every kind of gambler. For those less inclined towards games of chance, an array of enticing eateries, shopping hotspots, and riveting live shows await within these glamorous resorts.
When it's time to satiate your hunger, seek out the city's wealth of culinary treasures. Whether it's the Michelin-starred Italian delight of Il Mulino or the inventive palette of Asian fusion at Buddakan, your tastebuds are in for a memorable gastronomic adventure.
After dinner, stroll along the Atlantic City Boardwalk, where you can enjoy live music, street performers, and a stunning view of the illuminated cityscape.
Nightcap in Hoboken
To conclude your perfect day in New Jersey, head to Hoboken for a late-night cap. Nestled just beyond the Hudson River's expanse, opposite Manhattan, this vibrant city offers unobstructed, picturesque vistas of the iconic New York City skyline.
Make a beeline for Pier 13, a hub for locals and visitors alike, revered for its convoy of food trucks, an impressive selection of artisanal beer, and the spellbinding spectacle of city lights reflected in the shimmering waters.
Or, unwind at Bin 14, a stylish wine bar that offers a vast selection of wines and small plates in a cozy setting.
So, you see, an ideal day in the charming realm of New Jersey weaves together a rich tapestry of elements – the allure of nature, the echo of history, the tantalizing dance of cuisine, the profound touch of arts, exhilarating entertainment, and beyond. Each city provides a unique flavor and charm, making New Jersey a destination with something for everyone. As dawn paints the sky and dusk falls, extending into the heart of night, your idyllic day in the resplendent Garden State guarantees a cascade of cherished memories and awe-inspiring spectacles. Regardless of whether you call New Jersey home or you're a guest in this beautiful land, the moment has arrived to chart the course for your flawless day in this unique corner of the world!