Any avid traveler knows that any new holiday destination has a lot to offer and that it might turn out to be a true hidden gem that's going to give them a memorable vacation. In the last couple of years, Montenegro has become precisely that – a place where you can go to rest, have an active vacation, or simply visit this place and enjoy some fine dining and shopping. Located in the Balkans and packed with beautiful shores and breathtaking mountains, this place has a lot to offer and might turn out to be a perfect getaway location. We'll see more things hidden here in the next few years when more people discover all of the beauty located throughout this country.
Phenomenal diversity
When you think about the dimensions of this small country, it's hard to believe that it has mountains, lakes, rivers, and beaches – all wrapped in one beautiful scenery! Everywhere you go, you'll be amazed by that particular part of the country, but what will also amaze you is that you'll be able to visit everything this place has to offer because of its size and convenience. Even cartographers are struggling with mapping this place correctly because it's packed with a huge diversity of things, so don't forget that before visiting Montenegro. You'll be able to visit anything from beaches to mountains, and you'll be amazed by their beauty and the amount of greenery and clean water surrounding you.
Local cuisine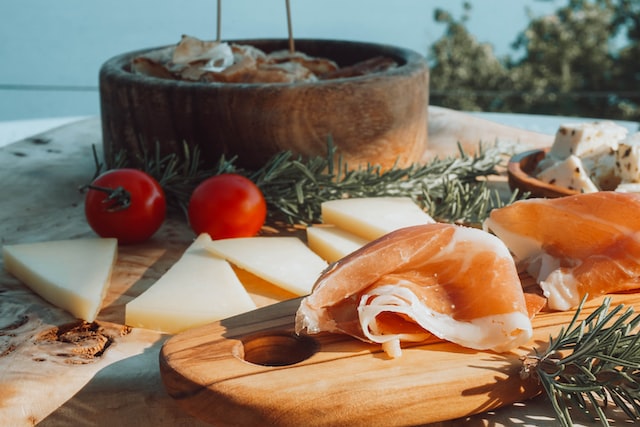 Food plays a big part in a traveler's experience and when it comes to Montenegro, get ready for some of the tastiest things you've ever had! Their food is based on the Mediterranean taste which means it's based on seafood and has influences from Italy. This top-notch cuisine offers a unique flavor because most of the products are locally brewed and organic which means that you're in for a treat. Given that this is a fishing paradise, you can try fresh fish prepared by some of the most amazing and skilled chefs wherever you go. Don't worry if you don't like seafood, though, because you can also try local food made with different types of meat that will blow your taste buds away.
The accommodation
Whether you're one of those people who don't like spending money while traveling or you're happy to pay for whatever's waiting for you at your destination, you'll find the perfect place to stay in Montenegro. For instance, those comfortable family apartments in Tivat might give you tons of privacy and a chance to experience this place on a higher level. You'll also feel like a local in just a few minutes and everyone will be happy because of the choice you've made, so take this idea into account as well!
Sightseeing and shopping
There are travelers who enjoy sightseeing and shopping more than indulging in water activities and this is the place to visit if you are among them. You need to prepare for different types of stores – from those offering local products to high-end stores that have luxurious items at a great price – and a full shopping experience. In addition to that, there are many interesting things to see and do whether you're traveling with your friends, your partner, or your family. There are many guided tours or you can talk to the locals and ask them for recommendations and all the hidden gems you need to see.
The booming nightlife
Once you experience a party in Montenegro, you'll get a better idea of how people in the Balkans have fun. Relaxing beach parties and wild nightlife that last until the morning are a perfect way to have fun and let your worries fly away. There are so many varieties to choose from, especially during the summer season because you can visit different festivals, listen to some of the best musicians, and see why some clubs are known worldwide. Because of the warm nights, most of the parties are held on the beach so you can see the sunset and sunrise while enjoying the best atmosphere.
Glamorous life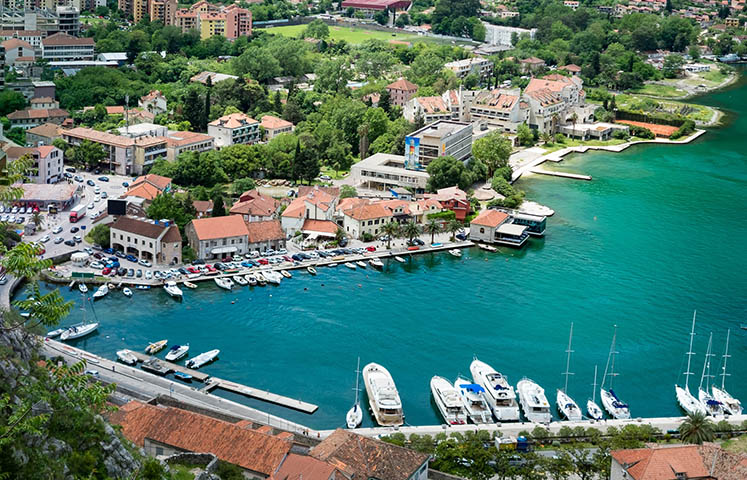 If you like the glamorous side of traveling and enjoy all of the things Instagram-worthy, you'll be delighted to try out some of the most amazing offers Montenegro has. You can try yachting and enjoy 180 miles of shore you can see from a new perspective. Less crowded than countries surrounding Montenegro, you'll be able to enjoy this experience to the full extent and stop at some of the most amazing beaches not that many people can visit. In addition to that, you can enjoy some of the best resorts that will provide you with a unique experience and show you how to have a vacation like a pro.
Montenegro is an up-and-coming destination you need to visit if you want to have a trip filled with some of the best activities in the world. Once you arrive, you'll see many more reasons to make it your go-to destination and keep on exploring its beauty in the future too.