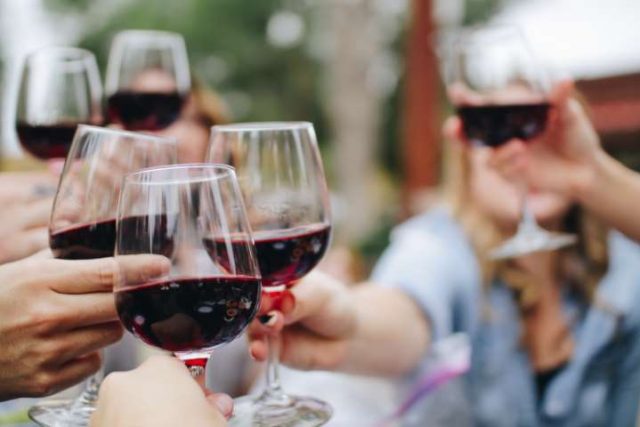 Montenegro is now becoming a top travel destination in Europe thanks to its gorgeous beaches, culture and history, and amazing landscapes. Because of its mild climate, the country is also perfect for wine production and it's a must-visit location for wine lovers. They have indigenous vranac wines that are worth a trip on their own, as well as classic chardonnays and merlots. For sommeliers and wine enthusiasts, here are the top vineyards that you should go to while visiting Montenegro.
Cemovsko Field
Cemovsko Field is actually the largest vineyard occupying just one site, and it's very impressive to see. It covers 2310 hectares of farmland, just bordering Lake Skadar at the Southernmost part of the Adriatic coast. This vineyard was established in 1963 and is really interested in blending the traditions and heritage of its local wine production with the more contemporary needs of the customers. The result is a wide range of wines and grape brandies that any customer will be sure to enjoy. In terms of a Montenegrin source, the vineyard has one of the largest selections of wines, including an amazing white crnogorski sauvignon with fresh and floral tastes that's won an award, as well as three different vranacs. Visitors can tour the estate and enjoy a wine tasting from a number of their different wines.
Mola Family Vineyards
Mola Family Vineyards is located in the Podgorica region famous for wine making, and it's a family-owned business. It's minutes away from the haunting ruins of Duklja, a Roman village, nestled in the mountains perfect for wine growing. As per Aurora Matheson, a travel blogger at Australian Help and Academized, "the sun-drenched area makes for some excellent, consistent, and juicy grape cultivation. This estate produces a lot of different wines, from a merlot, cabernet sauvignon, and a white and red blend that feature in many bars and restaurants across the region and globally."
Radevik Estate
This is another small family-run estate just outside of Podgorica. It's very tradition-based, and they focus on producing original and high-quality wines with sustainable methods and organic farming. This is an incredible place to visit and learn more about their techniques and methods, surrounded by greenery and mountains. You can enjoy a tasting menu that includes vranac, cabernet cauvignon, and a rich Syrah. You can even stay at the guest house on the grounds.
Vinarija Bogojević
This family-run vineyard has a history that goes back generation, meaning there is a lot of experience and knowledge of the climate and the right growing conditions. The estate itself is rustic, and perfect for a visit to see how they grow their famous Bogdan wine, a robust dark red with subtle notes of vanilla, blueberry pie, and crème de cassis. In addition to its wines, this vineyard is great for producing grappa.
Castel Savina
This vineyard is in the Savina region, in a historic area called Herceg-Novi. There are amazing views and stunning surroundings for a vineyard and wine tasting outing. Their range of wines includes merlot, cabernet sauvignon, rose-grenache, and chardonnay, so there is a lot of variety for all visitors. The Castel Savina winemakers use age-old techniques to produce high-quality and top-notch products.
Milović Winery
This is a vineyard and olive plantation which produces a staggering 20 thousand bottles of wine each year. In the south of the country, it's a seaside region with great wine-growing conditions. Eddy Mahoney, a food writer at Paper Fellows and State of Writing, says that "there are many Barrique-stored wines, traditional vranacs, and more. You can stay in the apartment complex here while you learn all about their methods and different wines."
Winery Mašanović
Winery Mašanović is located near Lake Skadar in gorgeous surroundings that were nominated in 2011 as a UNESCO world heritage site. The soil here is very fertile, and paired with the mild climate of the region, the wines produced here are robust and tasty. These wines have unique flavors which make this winery worth looking into. There are six types of grapes grown here, with their speciality being the Montenegrin vranac wine.
If you're all about travelling to different wine regions, Montenegro should be top of your list. It's an area steeped in history and tradition and there is a lot to learn here about wine-making techniques.
Molly Crockett is a travel blogger for UK Writings and Essayroo. A wine connoisseur, Molly often travels to wine regions to discover more about local wine-making processes. In her spare time, Molly teaches writing for Boom Essays.