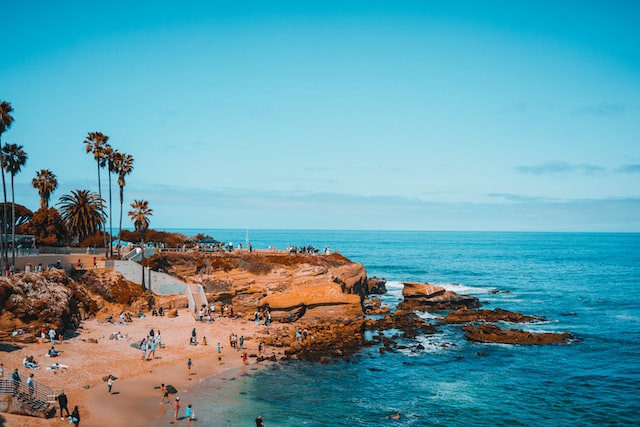 San Diego is one of the best vacation spots in the U.S. Here, you can experience Southern California's best features – sun, fun and beaches – and all without the kind of crowd sizes you'd find in Los Angeles. Explore these things to do in San Diego and you'll be assured one very memorable trip.
Relaxing on the Beach
It shouldn't surprise you that there are some truly stunning beaches in San Diego. You should definitely give some thought to seeing some of the better-known ones, like La Jolla Shores and Mission Beach. At the same time, however, don't ignore some of the lesser-known beaches. For example, Swami Beach is a beloved surfing sport. And if you want to combine some beach fun with hiking, a visit to Torrey Pines Beach and Preserve would be perfect.
Discovering All Those Hidden Gems
San Diego features a huge number of unique and sometimes quirky hidden gems worth exploring. Some suggestions for sightseeing include the Mushroom House, which you can see if you make your way down Scripps Pier at La Jolla Shores. In that same area, you can also see Sunny Jim's Cave. And Los Penasquitos Canyon Preserve is a great spot for exploring, as you can enjoy multiple gorgeous waterfalls and a variety of trails. If it's an adventure you love, you'll also find multiple hidden swings around the city. Unfortunately, they're sometimes replaced or vandalized, making them hard to include in a definitive itinerary. Searching for them alone, however, can make your afternoon a fun one.
Checking Out Balboa Park
Here's one place that's among the best to visit in the city, regardless of whether this is your first visit or you've been here before. You'll find a number of attractions, including street performers, restaurants, walking trails, and museums. You'll also have an opportunity to take some great Instagram vacation snaps, especially at one of the gardens that offer some vibrant and stunning natural backdrops.
Escaping the More Touristy Vibe of LA
One great thing about San Diego is that you can enjoy the Southern California vibe with less of the touristy feel that you can experience in Los Angeles. Don't get me wrong, there's no shortage of activity for visitors, and you'll find that some spots get crowded. Fortunately, however, there are plenty of lesser-known spots that aren't far out of the way. For example, La Jolla Shores is a popular and gorgeous beach to visit. Yes, the main section can get fairly crowded in the summer, a short walk towards Scripps Pier will afford you both more solitude and a variety of tide pools.
Getting Outdoors for Some Recreation Time
You'll find that the city offers prime spots for almost all types of outdoor recreation. For example, surfers should visit both La Jolla Shores and Del Mar Beach. La Jolla Shores is perfect for beginners, while Del Mar has a reputation for good conditions throughout the year. Not only that, but the latter's size allows more space for crowds of people to spread themselves out. If snorkeling or kayaking is more your thing, there's no shortage of spots for that too, such as La Jolla Cove and Mission Bay. And for staying on land, there are multiple trails in the city that are perfect for cycling, jogging, or hiking.
Enjoying the Delicious Restaurants
There's no way you'll go hungry while in San Diego. The city boasts a huge variety of superb venues to enjoy dining at. It doesn't matter what kind of food it is you're craving, as you'll always have options to choose from. For example, if you're looking for brunch, you should consider Snooze. The eatery serves up traditional breakfast fare, along with a number of fun options like pineapple pancakes and Bloody Marys. If it's casual but excellent food for later on in the day you're looking for, The Habit Burger Grill is a great place for a charbroiled burger. When it comes to fine dining, Eddie V's Prime Seafood is a great choice.
Visiting Petco Park
Petco park is the World's Best Ballpark, offering some amazing views of the San Diego Bay, along with some of the finest amenities you'll find at any baseball stadium. Its better features include its unique architecture and open-air design. The park, which is the home of the San Diego Padres, also plays host to other events, such as private celebrations, performances, and concerts. You can tour the stadium when there are no games being played, giving you a chance to see some of the areas of the park that are typically off-limits.