If you've been looking for a new sport to try out, you might want to give paddleboarding a go. It's a great watersport that has numerous benefits, and whether you want to find a new regular sport to do or if you just want a fun activity on your summer vacation, here are a few reasons why you should give paddleboarding a try.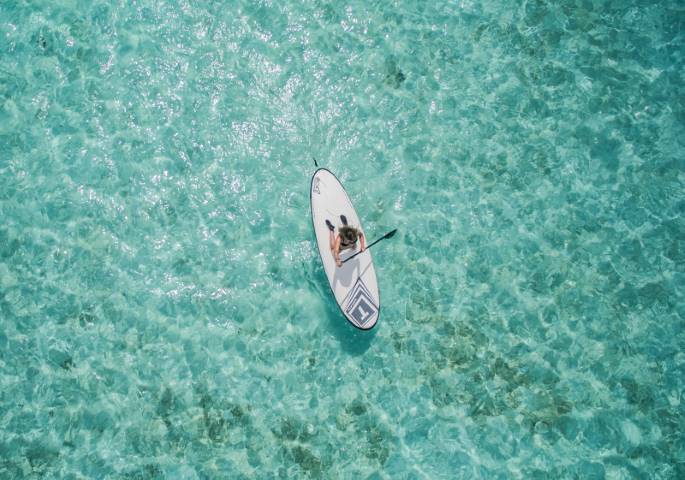 It's For Everyone
Paddleboarding is a really accessible sport. No matter what your age, stamina, or skill level, you can join in. This is what makes it great for groups like families and friend groups that aren't all that sporty. This isn't to say it is easy and that it's not a workout, but you don't need much preparation in advance to be able to join in. You can even get special boards for kids and modified ones for petite women, so everyone can feel comfortable and have a good balance on the water.
A Good Workout
Even though it doesn't require much preparation, it's a good workout. Stand up paddle boarding engages your core, your legs, and your arms. The good part is that you set the pace of the workout, as you can stop and rest at any time. Of course, you should always keep in mind that if you paddle out, you need the energy to paddle back to shore, because you don't want to be left out at sea, but you can always break and rest before continuing. If you want something a bit more intense, you can try paddleboard racing, as that will also challenge your stamina.
It Can Be Done All Over
Whether it's a river, a lake, or the sea, as long as it's not a swamp, you can paddle board on it. Of course, some bodies of water will provide a bigger challenge. A calm sea or a lake will be the easiest, as nothing is fighting against you. This is a great starting point for beginners as you can learn the technique and build up strength. Then you can move to wide rivers and when you're ready for a challenge – wavy seas and fast rivers.
Meditation
Paddleboarding gives a unique opportunity to become connected with nature as you're exercising, and in calm waters, it allows you to get away from the busy life and noise of land and just be alone with your thoughts and the water. You can find Stand Up Paddle Boards that are made specifically for yoga, which are more stable to allow you to get into various poses on the water. Even without that, you can paddle out on a regular board, sit down and just take some deep breaths while looking over the water. It's extremely calming and will help you clear your mind and gather your thoughts.
It's Social – If You Want It To Be
You can have some great times paddleboarding on your own. You can see the views, enjoy the workout and be with yourself. But paddleboarding can also be a great social sport. You can enjoy it with friends or family and have a great weekend together. But if you don't know anyone who would like to try, you can always find some great like-minded people who are already into the sport and can keep you company. Not only will you have company to keep, but you'll meet new friends you can hang out with both on water and land.
It's Pure Fun
Sure it's a workout and a sport, but above all, paddleboarding is fun. It's hours of thrill with trying to keep your balance, falling in the water, and getting back up. It's hanging out with friends and enjoying beautiful, sunny days. Time will just fly by while you're on the board, and you'll have a great time.
It's Trendy And Picturesque
If you're someone who loves taking great pictures for Instagram and experiencing new things, paddleboarding should be high on your list. It's very trendy and if you manage to get out on the water for sunrise and sunset, you'll have the best pictures of the summer. It's also a great way to view a new city you're visiting or even a city you've been living in and get some pictures with that unique backdrop.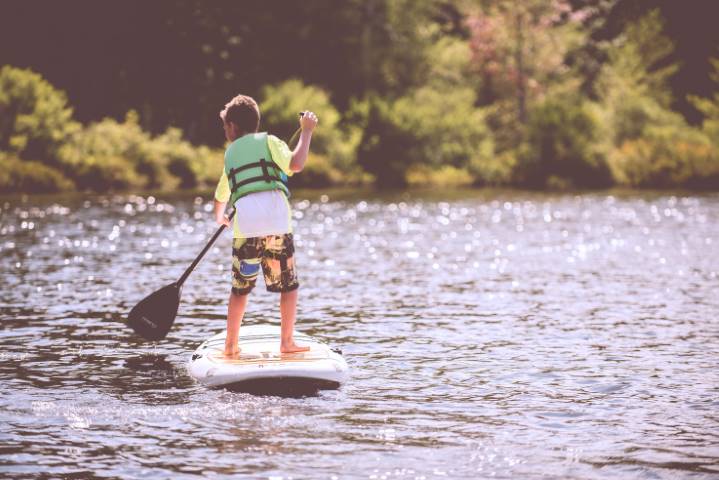 If this didn't convince you to at least rend a board and try it out next time you have the opportunity, then nothing will. But with all the benefits and reasons to try it, it would be a real shame if you didn't hop on the paddle out towards the horizon at least once in your life.