Winter is here! And while some will inevitably head south to warmer climates, we say why not embrace it and make the most out it. Once you do, you'll realize there's a certain magic and beauty to the glistening white snow. Plus the idea of snuggling up next to the fireplace with a glass of wine after spending the day hitting the slopes, doesn't sound so bad (but maybe that's just us)
Our friends at Booking.com found these seven enchanting wintery destinations and cozy accommodations that offer something special for everyone.
Nelson, Canada
With most global travelers (51%) looking for the lesser known destinations this year, Nelson is the perfect alternative to Whistler in BC Canada. For those wanting to try extreme winter sports, Whitewater Ski Resort is just a short drive away from Nelson, or for those wanting to trail closer to home, head to Lakeside Park to soak up the icy views. Those looking to warm up inside can visit the Touchstones Nelson Museum of Art and History, a museum which explores the city's local history and culture. For foodies, Baker Street is a go-to for warm winter bread, desserts and delicacies, as well as visiting other unique shops that surround the street.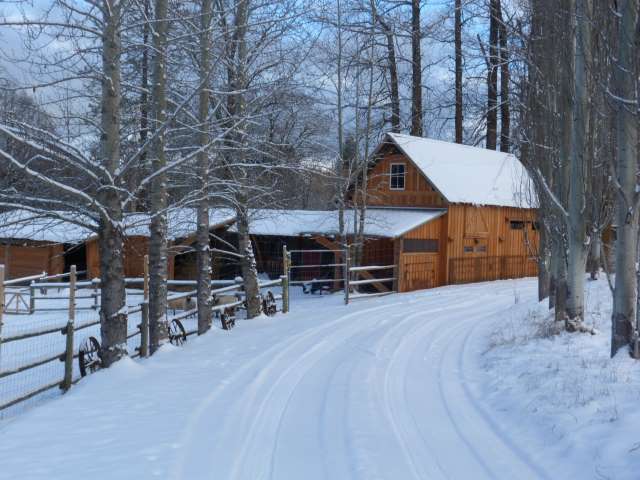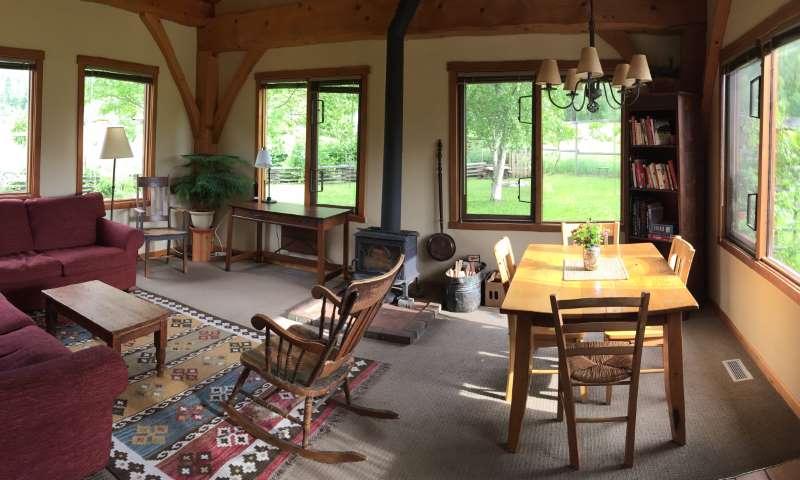 Where to stay: Sunshine Bay Guesthouse makes guests feel like they are starring in their own Christmas movie as this quaint, picturesque accommodation paints the perfect picture for a winter destination home. Located between the town of Nelson and Ainsworth Hotsprings, this home is set in a great location as it's close to amenities for winter lovers. All guests have access to an outdoor firepit, microwave and coffee machine to warm themselves up with hot drinks and snacks.
Midhurst, England
Midhurst is a stunning and quaint market town in West Sussex where travelers can take a short winter break and enjoy an England winter at its finest. Make the most of long scenic walks in the town, or step into local shops and rummage amongst various antiques, scrumptious cakes and ale. There are also many local activities to get involved with throughout the winter months such as a Christmas market, tree dressing and the town even has its own street party. Midhurst is the perfect place for a cozy and relaxing winter vacation.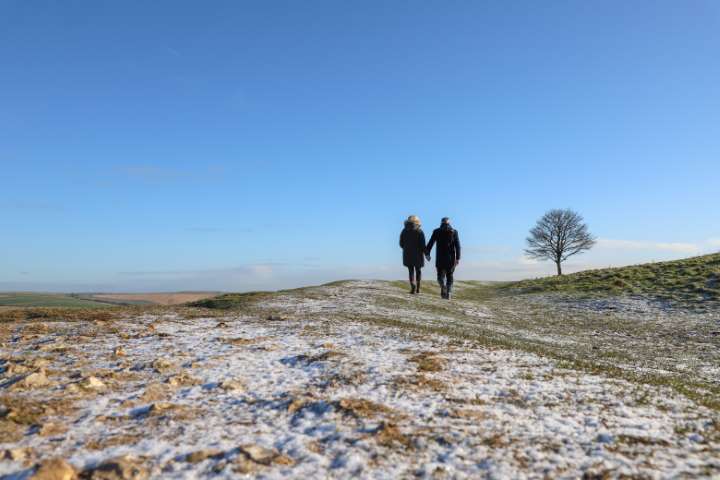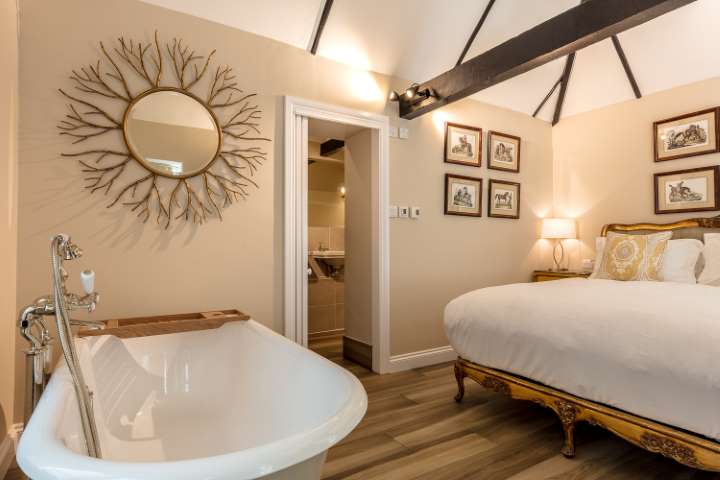 Where to stay: Located in the small market town, Cowdray Lodge is a hotel surrounded by fields and woodland giving it the luxurious and idyllic feel. Guests can cozy up in the large comfy beds at this hotel or sit in one of the relaxing armchairs by the artificial fire, whilst reading a book to soak up the relaxing and warm atmosphere during the winter months. Guests can also head into town easily by either a short car ride or a long scenic stroll into the heart of Midhurst.
Aspen, Colorado, USA
Aspen, a ski resort town located in Colorado's breathtaking Rocky Mountains, has a lot more to offer than what may initially meet the eye. Travelers can partake in year-round activities such as snowshoeing (a form of hiking in the snow or ice skating). Or, on warmer winter days, travelers can head to the skies in a hot air balloon or paraglider. For culture lovers, the Wheeler Opera House has an abundance of history to explore, and those travelers hoping to relax with some luxury retail therapy can also visit the high-end restaurants and various boutiques.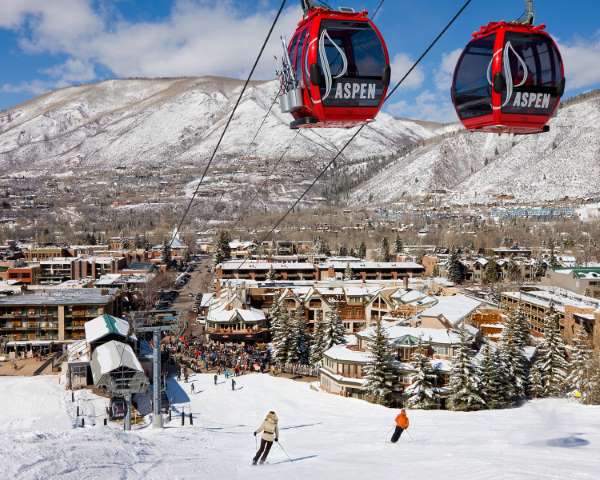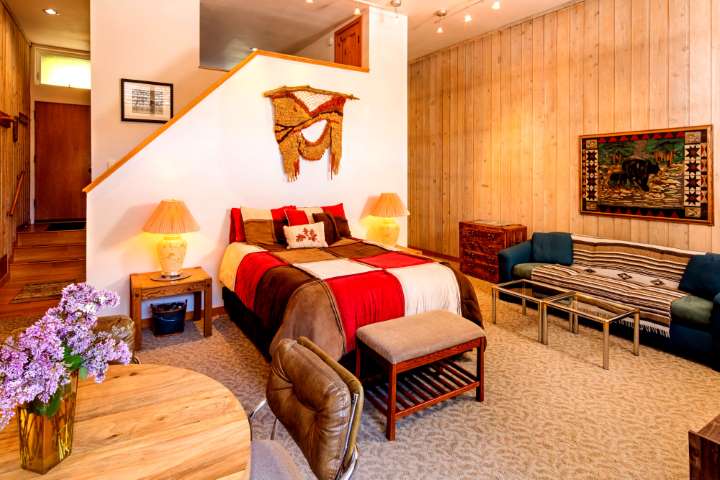 Where to stay: The Snow Queen Lodge and Cooper Street Lofts is located in central Aspen and is a short distance to all amenities such as the ski lifts, restaurants and shopping boutiques. This Victorian hotel feels like just like the perfect cozy accommodation as guests can cozy up of the sofas in the common room near the wood burning fireplace, while drinking hot drinks. Those looking to take off the winter chill can also relax in the hotel's outdoor hot tub.
Pont-de-Barret, France
Pont-de-Barret is a pleasant village, perfect for a wholesome winter getaway. The cobbled streets are filled with history and lined with historic houses. Visitors can explore the village with a picturesque stroll and head to Notre-Dame la Brune (a former priory church) in under an hour. Notre-Dame la Brune houses a large amount of architectural ruins and provides beautiful views towards the West and South of the village. For travelers who want to enjoy more quality time with friends and family, this sleepy village is the perfect destination.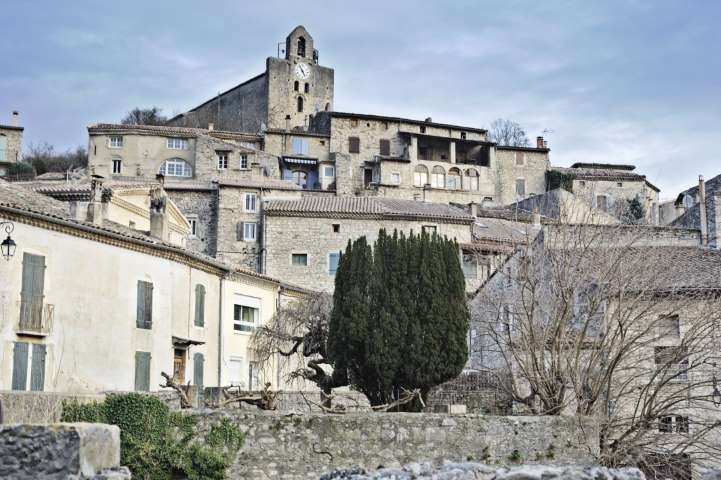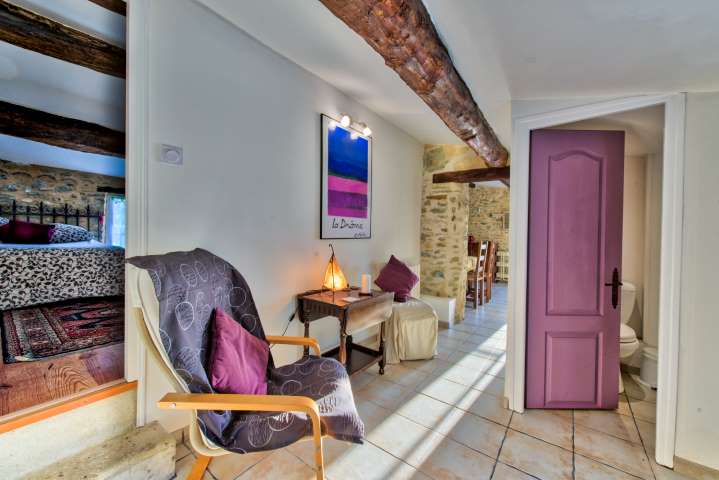 Where to stay: Les Beaux Chenes is a recently renovated traditional stone built farmhouse, in a secluded location. This country house is set on four hectares of private oak woodland, with views of both the countryside and mountains. Guests can enjoy their winter vacation indoors or outdoors as the village is located a short distance away, perfect for travelers seeking both an active and relaxing type of vacation.
Hallstatt, Austria
Hallstatt is a village on Lake Hallstatt's western shores and features 16th-Century Alpine houses and alleyways which are home to a variety of cafes and shops. Lake Hallstatt (Hallstätter See) is a lake famous for its salt mining and features one of the world's oldest and still working industrial pipes. In the winter months, visitors can head to Treppe ins Nichts, a high-altitude observation deck where travelers can see the stunning white views of the surrounding alps. The deck also features a glass floor to take in the scenery below and get the adrenaline going! This destination is also fantastic for travelers seeking winter sports as there are many activities to choose from.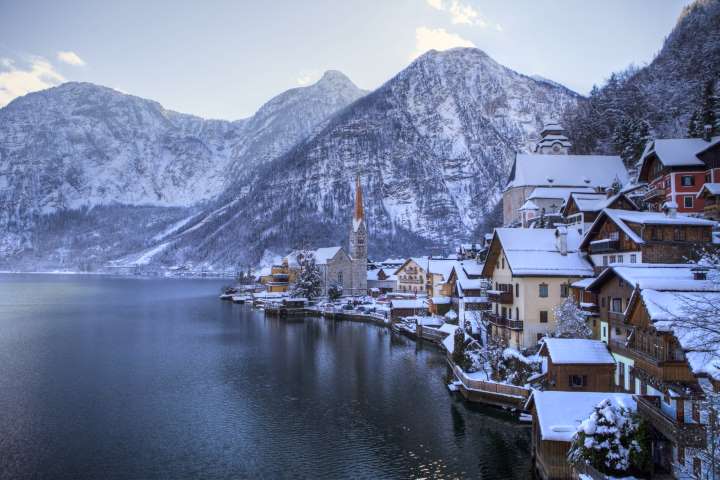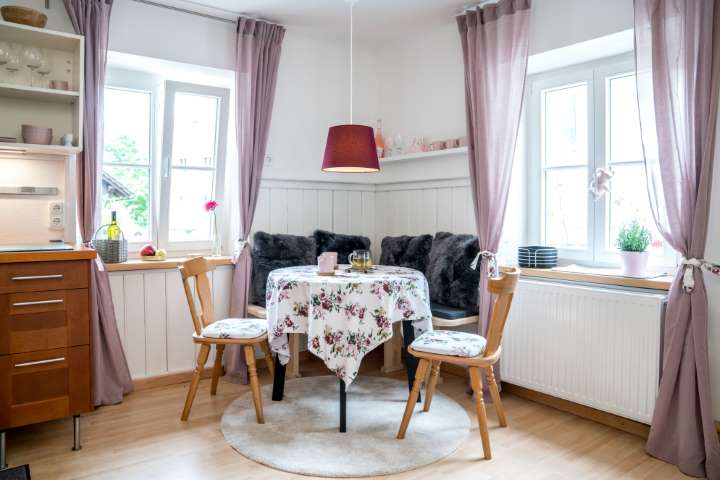 Where to stay: 2020 is set to be the year of the 'grand' with more grandparents taking epic getaways with their grandchildren, according to recent Booking.com research. Family Hideaway is a spacious apartment is in an authentic Hallstatt style that has been furnished with a modern twist, featuring a new bathroom and kitchenette. Located a short distance from Lake Hallstatt and the centre of the UNESCO World Heritage town, Hallstatt, guests can stay cozied up in bed for longer in the mornings without feeling the guilt of missing the day ahead. For guests seeking winter activities, a free ski bus stop is also located a short distance away. This is truly the getaway for highly active or more puzzles-and-tea style family trips.
Harbin, China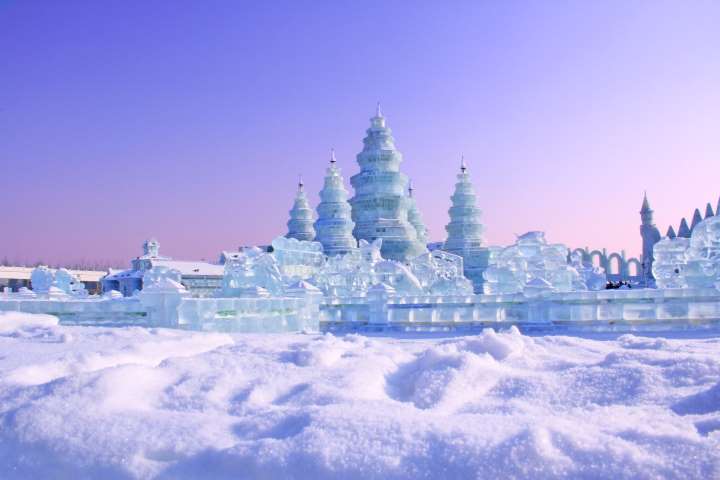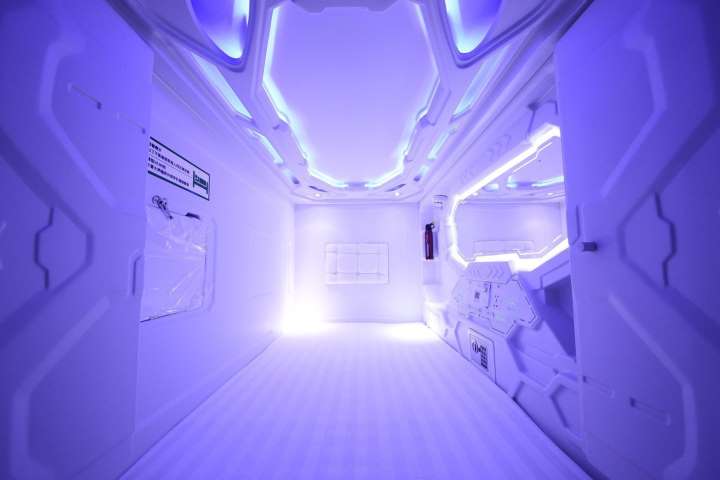 Harbin, the capital of Heilongjiang is home to Yabuli Ski Resort, the largest ski resort in China. At the Yabuli Ski Resort, travelers can feel the adrenaline rush at the country's largest ski jumping facility. Travelers will never be short of things to do as this city offers an array of activities during the winter months. Winter enthusiasts should consider heading to Bingxue Big World, Harbin's Ice and Snow World where craftspeople from across the globe create an ice fairy-tale using locally sourced resources as well as other entertainment opportunities for all to enjoy such as the Ultimate Flying Ball Dynamic 6D theater. For travelers seeking a brrrilliant experience, across the river, Sun Island Park offers year-round ice sculptures, so winter-lovers can experience their favorite season year-round.

Where to stay: Harbin Longmen Capsule Hostel which, just like the city itself, offers visitors the feeling of a winter wonderland. Guests can get cozy whilst making new friends, as they enjoy an entertainment system in the lounge, or even snuggle up with a book in their very own private space in the capsule pod.
Shimla, India
Shimla, located in the Himalayan foothills, is surrounded by mountainous views and has a reputation for its snowy winters. Travelers here can hang up their summer hats and pull on warmer ones as they head to Shimla to escape the scorching heat of other Indian regions in the winter months. In Shimla, travelers can take to the ice at the open-air ice-skating rink or celebrate the start of winter at the towns winter carnival hosted every year in Shimla. For travelers seeking a winter getaway at a slower pace, hike into the mountains to the Kalka Shimla Toy Train ride for a great opportunity to wrap up warm and take in Shimla's views.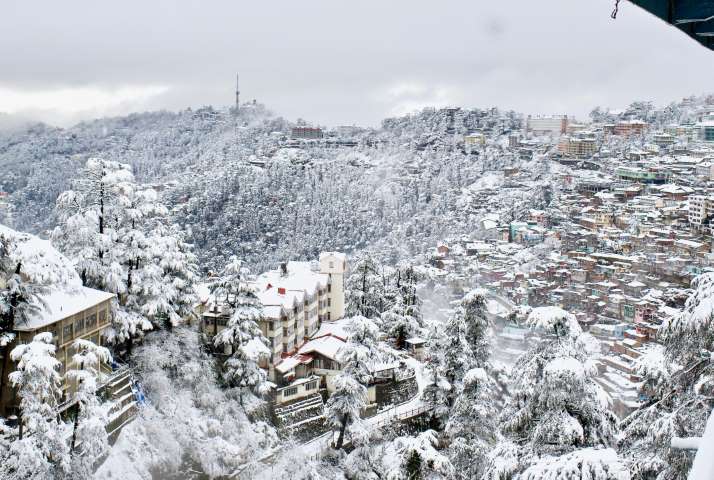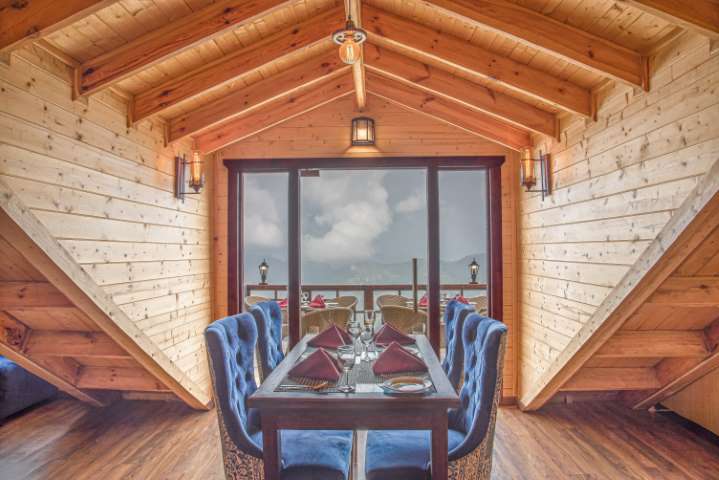 Where to stay: Resort, Woodays Resort, offers a modern twist on the conventional cozy accommodation. Guests can feel the warmth during the winter months with a Buffet & à la carte available on site before heading on their long journey into the mountains for their day of winter activities or for guests who are seeking the panoramic views from the comfort of the train ride.