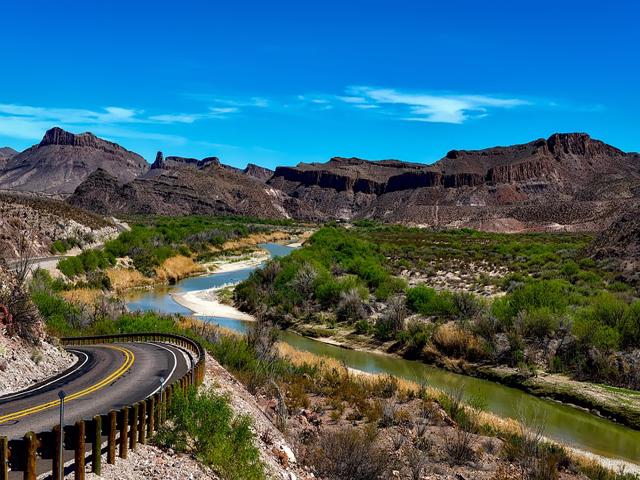 Texas is a state located in the Southern United States. It is known for its diverse and unique culture and natural landscape. Texas is a state full of history, from the famous Alamo to its many different geographical sites such as the mountains in Big Bend Park to the Gulf of Mexico. This makes it a very diverse state with many different opportunities for travel and tourism. If you plan on traveling there, prepare for a trip full of fun and adventure.
1. Glen Rose
Located in the Paluxy Riverbed, Glen Rose has famous records of dinosaur tracks. This place is geologically and paleontologically significant. If you love natural history and adventure, this is a great place to visit.
Located less than 2 hours away from Dallas, this city offers a variety of options when it comes to where to stay. Hotels, motels, and campgrounds are all available in the area. If, however, you're more interested in a happy middle between full-on room service and camping, RVezy has some great options that will allow you to enjoy a comfy bed while still staying on the road. Finding RV-designated parks in the area is easy since a lot of people opt for this type of accommodation when they're traveling.
There are plenty of options when it comes to food, from barbecue to great seafood spots. It is a city full of history, with museums that may interest those looking for culture or art. Apart from the dinosaur tracks which are a national treasure, there are also a lot of dinosaur-themed places in the city, which makes it a perfect destination both for families and those simply looking for a good time.
2. Big Bend Park
Big Bend is well known for its biodiversity. The range of different plants and animals in the area makes it a great destination for nature lovers. There are plenty of opportunities to hike or go canoeing, depending on how much adventure you're looking for.
The National park itself is known for its many different historical spots, including its many archaeological finds. If you're interested in learning more about the history of this region and want to enjoy a great vacation at the same time, it is definitely worth it. We recommend keeping in mind that the weather is extremely harsh and hot in the summer and can get quite cold in the winter.
If you and your travel buddies are history buffs that enjoy nature, Big Bend Park is a definite must-see. Not to mention, the different plants and animals in the area can offer a lot of great photo opportunities.
3. Alamo
One of those places that you must go to see before you die, the Alamo is known as a historical landmark. It is also famous for its historic value and as one of the most well-known landmarks in Texas. With hundreds of thousands of visitors every year, it's clear why it is one of the best attractions in the state.
The museum itself offers a very interesting look into the history of Texas, including what went down at the Alamo. You can also enjoy walking around the area and admiring the different murals that made it famous. For those of you who are more interested in the history of the place, there are many tours that will satisfy your curiosity. This is a definite must-see for any traveler headed to Texas.
If you're interested in a bit of theater, make sure to stop by during the Texas Independence Day Celebration, where there are lots of great performances and shows. This will definitely give you a deeper insight into the history of this place and let you experience the passion that locals feel towards their state.
4. Sea World San Antonio
During the cold winter months, many of us dream about warmer places that allow us to get away from the harsh cold and enjoy some time at the beach. Sea World is one of those places you need to go if you're looking for fun in the sun.
With over 20 different attractions, Sea World has something for everyone, including thrill-seekers and families with children of all ages. If you're traveling during the summer months when it's extremely hot outside, spending a day at an outdoor theme park may be a great option. The best part about Sea World is that, unlike many other places of its type, it's much cheaper than going to a regular zoo.
If you like animals, you should definitely take a look at the showtimes and plan your visit accordingly. You can spend all day there and enjoy great shows such as the sea lion show, where you will learn more about how these adorable creatures live their lives in the wild.
5. Space Center Houston
Space enthusiasts traveling to Texas must make a trip to Space Center Houston if they want to learn more about the history of space exploration. Even if you're not interested in this subject, it's still worth a visit because of the great variety of educational exhibits on-site which can teach you more about science and technology.
Holding the world's largest collection of moon rocks, Space Center Houston is one of those places that every traveler should visit. There are so many great attractions on-site, including a trip to the NASA museum, which can teach you more about space exploration and how it has evolved over time.
The space rocket exhibit is also another big attraction at the center. It holds one of the only two Spacex vehicles that have been to outer space, and it's definitely a must-see.
For those of you who are more interested in traveling into space, there is a bus tour on offer which will take you out to the Johnson Space Center, where you can learn more about how astronauts work and live.
6. Natural Bridge Caverns
Although a bit of a trek from Houston, the Natural Bridge Caverns is definitely one of those places that you need to visit if you're traveling through Texas. It is often overlooked by tourists because it requires a bit of a journey to get there and isn't as flashy as some other attractions in the state.
For those who are interested in geology and the history of the planet, this is a definite must-visit. It is one of those places that you can visit at any time of year and will still enjoy an amazing experience.
For the more adventurous, you can even take a guided tour through the caves in the same way the original explorers did in the past. However, if that seems a bit much to you, there are also regular trail tours that offer great insight into the nature of the caves and the history behind them.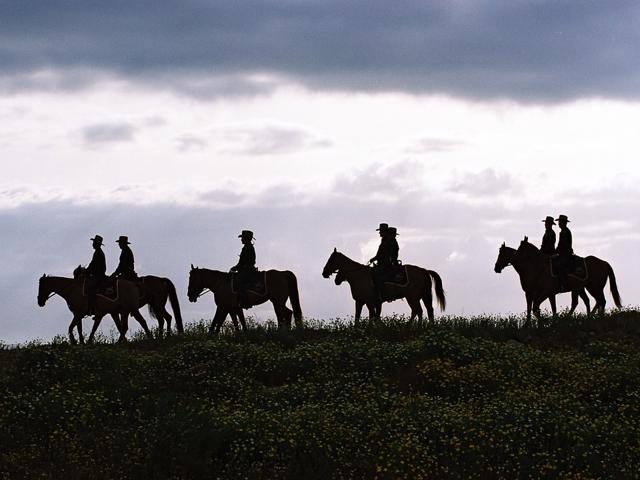 The state of Texas is known for its diverse range of natural as well as historical sites. With so many amazing things to see and do, it's almost impossible not to find something that interests you. From nature trails, space rocket launches to historic zoos and theme parks, there is something for everyone. If you're planning a trip to Texas, make sure not to miss out on any of these great attractions.