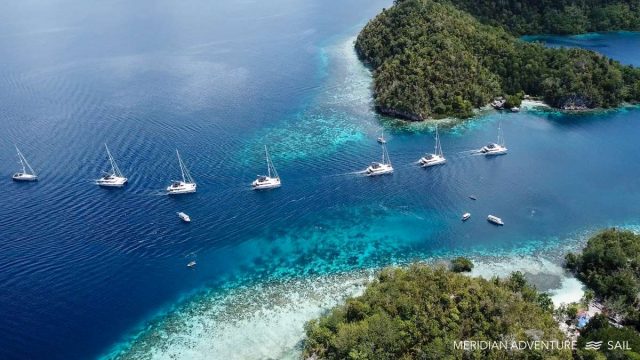 On Monday 8th June 2020, World Oceans Day marks the major role the ocean plays in everyday life: providing most of the oxygen to breathe, acting as major source of food and a critical part of the biosphere. The aim is to develop a worldwide movement of citizens for the ocean, a goal shared by Meridian Adventure SAIL.
The private explorers club creates tailor-made and meaningful voyages in the world's most unspoilt ocean locations aboard a fleet of sleek sailing catamarans. Each journey immerses guests in an authentic ocean adventure in nature. It encourages an appreciation of the beauty of a less-impacted sea, as well as the human role as custodians of the ocean.
Meridian Adventure founder, Sean Galleymore explains: "World Oceans Day educates us all of the importance of the ocean, plagued with critical issues from plastics pollution to climate change. We must come together to protect it. We launched Meridian Adventure SAIL to help people understand what the ocean ecosystem should look like, to inspire them and leave them with a consideration for the ocean."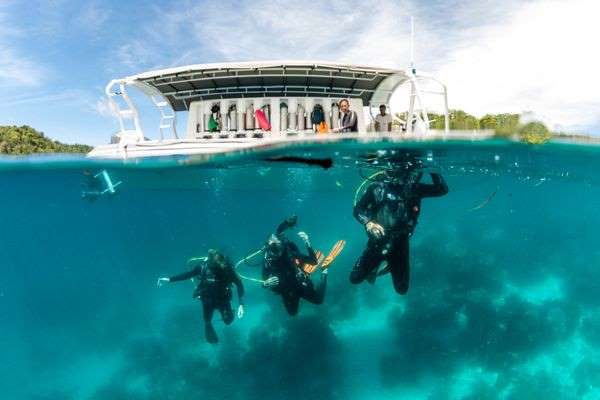 With the fleet currently based in Raja Ampat in Indonesia, guests of Meridian Adventure SAIL may explore the most diverse marine habitat on earth. Its pristine reefs and rich marine life mean it is the perfect case study for the wonder of the ocean. Guests explore above and below the waves, guided by an expert crew as they dive, snorkel or paddleboard.
Leaving a limited footprint is critical to each voyage, using the power of the wind to explore the destination. The stability of the twin-hull Meridian Adventure 62′ Catamaran delivers a smooth sailing experience. Sails are raised at every possible opportunity to allow the catamaran to glide with silent ease thanks to the equatorial winds.