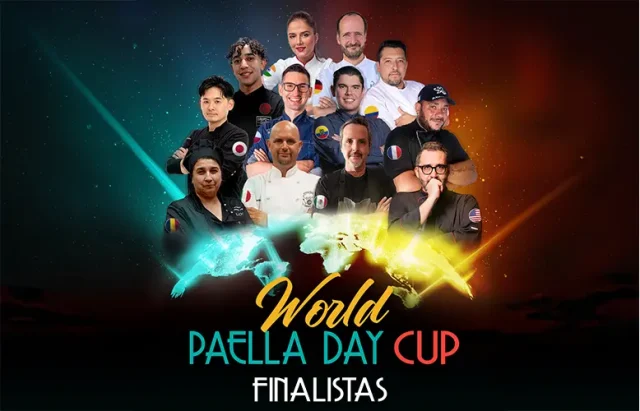 The countdown is on to fire up the cookers for the fourth edition of the World Paella Day Cup, with a list of finalists who will vie for the trophy of the best international paella chef. The winner will be announced on September 20, International Paella Day, a yearly celebration in which the most famous dish of Valencian cuisine is honored and recognized. In this edition, 12 finalists from Germany, France, Italy, Poland, Romania, the United States, Mexico, Colombia, Ecuador, Morocco, India, and Japan will try to equal the achievement of Eric Gil, the French chef who won in 2022.
Spain will host the competition again and, for the second consecutive year, will not participate as a contender. Sixty chefs from 30 countries have applied to enter the final phase, obtaining almost 60,000 votes. Organizers have also considered the candidates' efforts to achieve media traction and social network reposts.
While previous years have featured ten finalists, the next edition will include 12. Europe will be represented by Mario Furlanello from Germany, Cordoba Grégory from France, Luca Zanetti from Italy, Adrian Stojewski from Poland, and Rodica Placinta from Romania. Finalists from the Americas are Raúl Cob Ferrer from the United States, Carlos Salvador Leal Martínez from Mexico, Cristian Raúl Arroba Ríos from Ecuador, and Arturo Bedregal from Colombia. Mohamed El Jaouhari from Morocco will represent Africa; while Shipra Khanna from India, and Kohei Hatashita from Japan will represent Asia.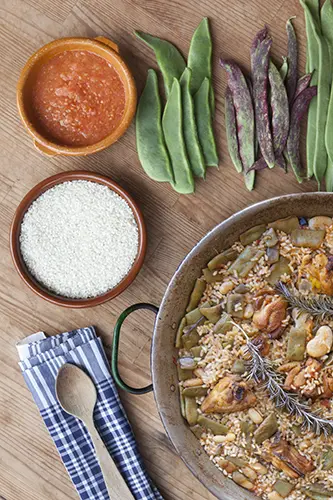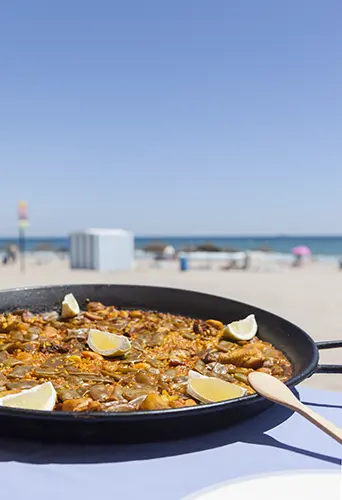 A culinary journey
From September 16 to 19, finalists will undergo a unique experience at the World Paella Day Stage, journeying through the history, flavors, and traditions of Valencian cuisine. This opportunity, in which producers and expert chefs will accompany them, will also provide them with valuable tools for pre-competition training. Coaches for this edition are past champions Chabe Soler (2020) and Noelia Pascual (2021), as well as Rafa Margós, chef of restaurant Las Bairetas, and Santos Ruiz, manager of the D.O. Arroz de València.
In addition to having four master classes with their coaches, finalists will get to tour València's Albufera Natural Park, enjoy a tasting of wines from the D.O. València, and participate in a Paella Competition with the vendors of the municipal markets, among other activities. For the first time this year, they will also visit the Carmencita herbs and spices factory, Costa Blanca, Elche (including the Cachito de Noelia Pascual restaurant), and Dénia, a UNESCO City of Gastronomy.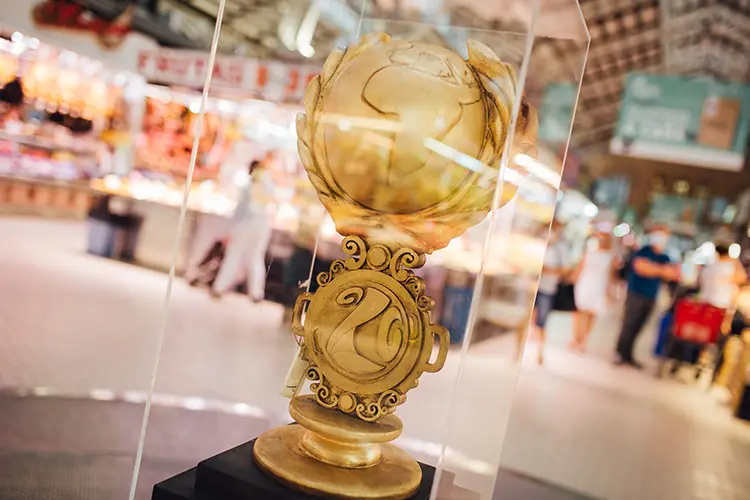 València, the destination for foodies
On September 20, València will again reverberate with excitement for the World Paella Day Cup competition, highlighting its most renowned dish. The city will reinforce its status as a gastronomic global powerhouse. It will add another success to milestones achieved in recent years, such as hosting the latest edition of The World's 50 Best Restaurants and the Michelin Gala in Spain and Portugal in 2022. The World Paella Day Cup will once again highlight València's capacity to organize major events and the quality and excellence of its local produce.
World Paella Day is an initiative promoted by public administrations: València City Council, through Visit València, the tourism board of the València Provincial Council; Turisme Comunitat Valènciana and Turespaña with the collaboration of the D.O. Arroz de València, the València Catering Federation, Wikipaella, and the Sueca Valèncian Paella Competition.