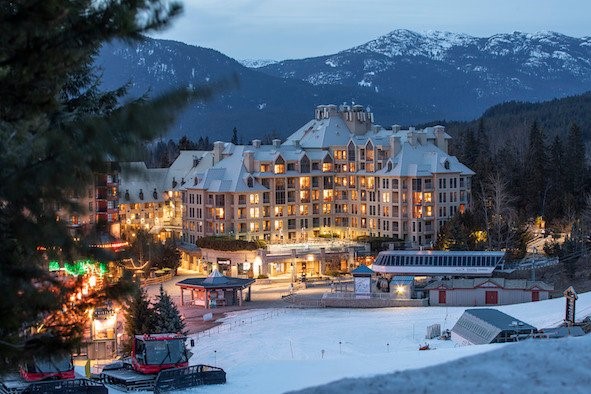 World Ski Awards announced today its 2021 winners, with Pan Pacific Whistler Mountainside earning the prestigious title of Canada's Best Ski Hotel for the ninth year in a row.
The World Ski Awards is the premier awards program in global ski tourism. Each year, hundreds of thousands of travel professionals, skiers, hotel guests and media cast their votes for their favorite ski destinations and brands, with national categories including Best Ski Resort, Best Ski Hotel, Best Ski Boutique Hotel and Best Ski Chalet. Following the effects of COVID-19, the World Ski Awards #ReStart initiative took on the challenge of reuniting the industry to share insights and work together as partners towards a healthier future. #ReStart is an ongoing resource of information, practical advice and hands-on marketing and PR support.
"We are so pleased to be able to celebrate our title as Canada's Best Ski Hotel at Pan Pacific Whistler Mountainside," says Julie Lanteigne, general manager, Pan Pacific Whistler Hotels. "This award means so much to our team. It truly showcases how hard our staff have worked through this challenging year to continue to deliver a fantastic all-suite hospitality experience to our guests, as well as highlighting our unique slope-side, ski-in/ski-out location in Whistler Village. Of course, we are also grateful that nature has so far provided lots of snow and epic mountain-time in 2022 for winter enthusiasts."
Conveniently located by the Whistler and Blackcomb mountain gondolas, yet in the heart of the Whistler Village, both hotels welcome you to replenish and experience contentment after a long day on the slopes, with access to two of the best pool decks in Whistler. The Stay Longer Save More Package is valid for stays until 17 April 2022 and must be booked directly on the Pan Pacific Whistler website, or by calling the resort.