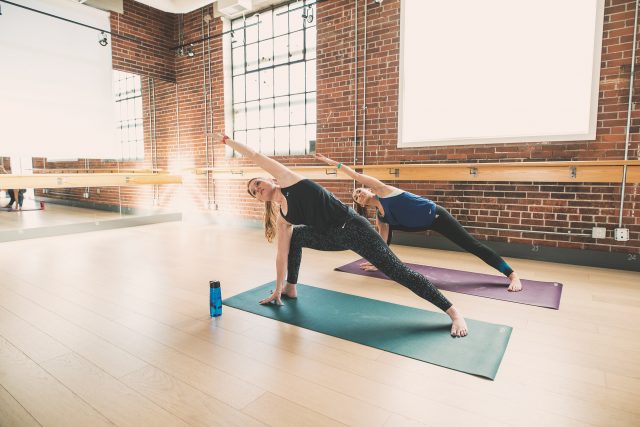 Every yogi, whether beginner or advance, knows how challenging it can be to zen- out during their practice. Between the hustle and bustle of our daily lives, the constant distractions and noisy environments, it can take a lot of energy to reach that full "Namaste mode". Sometimes all that's needed to really relax, refresh and recharge our body and mind is a soulful getaway.
Sport Chek, Canada's largest retailer of sporting goods with a mission to inspire everyone to live a healthy and active lifestyle, has uncovered the world's most  stunning destinations offering top yoga retreats and classes. Whether it's practicing your downward dog while overlooking glistening blue pacific waters or getting closer to your centre in the wild, these amazing spots will have you feeling zen-sational in no time.
Go with the Flow at the Fairmont Orchid in Hawaii
If you've ever been to Hawaii, you know the sun kissed  beaches,  exotic  landscapes  and  majestic  mountains  offer the  quintessential  backdrop  for relaxation. Head to the Kohala Coast where you'll find the luxurious Fairmont Orchid Hotel offering a practice sure to put your skills to the test. Flo-Yo, also known as floating yoga, is practiced on an anchored stand up paddleboard, which builds strength through balance and resistance. Connect the mind, body and breathe with this class as you overlook the stunning clear waters and appreciate the beauty of this paradise.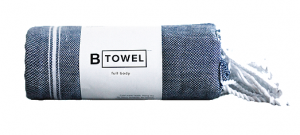 What to bring: In case you decide, (or gravity decides for you) to take a dip into the ocean, bring the full-sized body B Towel designed to be highly absorbent, light weight and compact, making it easy to transport around the resort.
Perfect your Tree Pose at the Jungle Bay Resort and Spa in Dominca
This Dominica getaway has the seal of approval from yoga guru, Chrissy Carter, creator of Beginning Yoga by Gaiam, and it's easy to see why. The tranquil rainforest surroundings and rustic ambiance provide the perfect place to channel your inner yogi spirit. Classes start early each morning and are hosted in the signature studio which overlooks the breathtaking Caribbean coastline offering relaxing sounds of the ocean.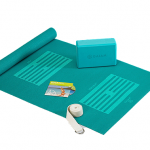 What to bring: What better place to bring along the Gaiam Beginners Yoga kit, than to Carter's favourite retreat? The kit includes a mat printed with guides to better your hand and feet placement, a yoga block to offer support for difficult poses, and a strap to increase flexibility and range of motion.
Reach your Higher-Self at the Haramara Retreat in Mexico
The Haramara Retreat, located an hour north of Puerto Vallarta, allows you to fully customize your experience. With views facing out toward the warm waters of the pacific or a leafy-jungle, you are sure to rediscover your connection to the earth and nature. Be warned, there's no electricity or Wi-Fi available here – so it's definitely geared toward the more intense yogis.
What to bring: Don't forget the versatile SKLZ Mini Bands Training Kit, great for building upper and lower body resistance. It comes with three different resistance bands and an instructional booklet for ways to add a little challenge to your yoga training.
Bring your Warrior Pose to the Wild
Your meditation will be taken to another level in the depths of Golbin State Valley Park, the best place to experience Utah's rocky desert landscape. Different than any other beach or cliff-side destination, you'll hike through the ruby red desert playground, take breaks for meditation sessions among the goblins and enjoy a delicious vegetarian lunch. This canyoneering adventure will bring you to new heights of connectivity to nature and spirituality, sure to leave you feeling energized from the breathtaking beauty the boulders hold.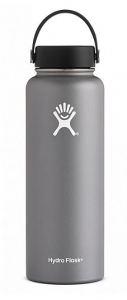 What to bring: This hike and yoga combo session aren't complete without a pair of Lorna Jane Flourish Core 7/8 Tights, made with moisture wicking fabric to keep you cool in the desert. It's also important to stay hydrated, so don't forget your Hydroflask 40oz Wide Mouth Graphite bottle, designed to keep your water ice cold.
Your Thai Third Eye
Looking to really go all-out? Head over to the southeastern tip of the island of Koh Samui and stay at the Kamalaya Koh Samu Resort. A setting for yoga and play, it's secluded on its own private beach with warm waters, with a range of penthouse, beach and garden villa options. As part of their personal yoga synergy program, they offer one-on-one yoga sessions with customised instruction and Ayurveda therapies led by experienced Indian therapy experts themselves.
What to bring: It's important to stay cool in the hot Thailand temperatures, so grab the Nike Women's Pro Indy Soft Sports Bra, made with Dri-FIT technology to keep you comfortable and a racerback design allowing full-range motion, you are sure to be looking chic alongside the crystal-clear ocean view.