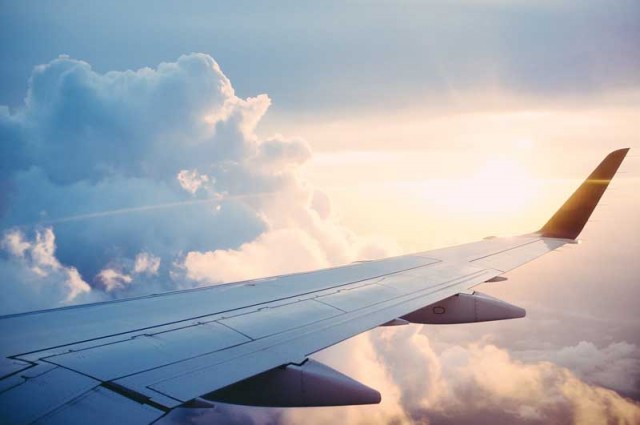 Learning the tricks of last minute travel is an art – it is not as simple as calling a travel agent on a whim and booking a getaway – not if you want to get the best deal possible. Unplanned and spontaneous travel doesn't have to be expensive – in fact it should never be costly! You should be digging deep and asking for discounts since hotels and airlines are simply selling you travel that would otherwise go unused – and for these businesses, any price is better than an empty seat or hotel room.
Consider these top 10 tips to finding discount last minute travel.
TRUST THE EXPERTS: Find a website that caters to last-minute travelers. Many websites state that they offer last minute travel but they do not specialize in purchasing sell off travel in bulk and offering it at deep discounts.
FLEXIBILITY IS KEY: The more flexible you are with your travel dates and destinations, the sweeter the deals! The travel industry LOVES last minute travelers who really do not care which airline they travel on or whether it is Tuesday or Wednesday return date. The more flexible you can be with your travel plans, level of hotel accommodation, etc… the greater the deal will be.
FIND THE 'TRUE' LAST MINUTE: Booking windows vary between travel websites, so it is important to understand just how spontaneous you can be with your travel plans. There are some companies that can book you in as little as 3 hours online! Now that is last minute travel! Other sites will not allow you to enter a departure date unless it is at least 2 or 3 days in the future. That will truly limit your options so find the 'true' last minute deals.
THE DEAL IS IN THE PACKAGE: Travel providers offer the best deals when their inventory is sold in a package. Everyone's a winner–you get a great deal on a hassle-free experience and suppliers don't have to let the seat, room, or car go empty or unused. Especially if you are getting away at the last minute, it is nice to have everything included (hotel, air and car) and in some cases food and drink too! It makes for an awesome stress free last minute getaway.
KNOW BEFORE YOU GO: Make sure you can choose from trusted travel brands and are not kept in the dark about your trip details (airport details, flight times, hotel property information, and rental car options, just to name a few).
HAVE YOUR DEAL AND EARN MILES TOO: Make sure you get frequent flyer miles or hotel loyalty points with your last-minute travel booking – you are still a valued customer even if you are traveling last minute, and you deserve them! Sometimes you do have to ASK but if they want your business, they will not make you choose between low fares and frequent flyer miles or hotel points – they will cheerfully give you both.
SEEK OFF-SEASON SAVINGS: Off-season destinations can be where the best deals are found, so head to the beach in August or go skiing in March.
FLIP YOUR PERSPECTIVE: Similarly, leisure destinations are often wide open during the week and business destinations are empty on weekends, so great deals can be had, especially for contrarian travelers who are willing to leave at the last minute, go mid week and come home just as the destination is becoming crowded with weekend tourists.
SPEND YOUR TIME TRAVELING, NOT SEARCHING: Don't waste what little free time you have surfing websites to put together an unforgettable travel experience. Find a website that conveniently does it for you such as a specialty last minute travel website or paid membership travel club.
SEE A DEAL YOU LIKE? GRAB IT AND GO: Inventory moves fast at the last-minute; destinations, pricing and availability can literally change from one moment to the next. When you see what you want, book it immediately! If you wait an hour, chances are it will be sold out when you return.
HINTS AND TIPS…
Airfare Specific
Capacity Control: Airlines manage available seat inventory in several different ways to match demand and buying trends. These are inventory techniques airlines use to sell seats. If you are flexible with your date and times, you will get a much better fare.
Destination: Try departing or arriving at smaller airports. Large international airports cause a premium to be added to your airline ticket. If you choose alternative airports or cities for your travel, it can result in great savings.
Travel Days: Being flexible on your travel days is the most important trick for getting the best airfare. If your dates are flexible, try booking your airline tickets BEFORE you book time off work. This way, you can work around your savings instead of your time schedule. Generally speaking, travel on Tuesdays and Wednesdays is 20-30% cheaper than travel on Friday and Saturday.
Be flexible in Your schedule: Flying on Tuesday, Wednesday, or Thursday can save you money with some airlines. Also, overnight or redeye flights are often offered at significant savings.
Surf the Internet and Save: Don't trust your travel agent exclusively. Go online and do your own research. There are literally thousands of sites that cater to Canadian travelers. There are a multitude of discounts on everything from airfare to travel insurance; offers that change on a daily basis so you need to really do your homework to save significantly.
Take a Consolidator Flight: Consolidators are companies that buy tickets at wholesale prices directly from the airlines. They buy them in bulk and therefore get a huge discount. Then they sell them to consumers like you. The tickets are usually heavily restricted (with no refund policies) but you can usually save 25% to 40%, even in high season.
Be assertive: Ask for the cheapest airfare, and when you get the run-around, demand the lowest fare available. Do not be afraid to take your business elsewhere. This is how you secure the lowest rates possible.
Timing is Everything: Buy your ticket well in advance or buy it late – but not in between! Most airlines offer deep discounts on tickets purchased 21 or more days before the departure date—and the cheap seats sell out first. Or you can often benefit from last minute bookings when airlines are selling off unsold seat. As a rule, airlines offer DEEP, DEEP discounts for unsold seats within 72 hours of flight take off time.
Hotel Specific
Be an aggressive traveler and an astute negotiator. If your goal is to have a budget holiday, you might have to fight for it once in awhile. Big hotel chains, just like budget hotels, will barter over rates, especially if have the hotel is empty or you are there off season.
If you're heading for a big city such as New York or Boston, stay over on Friday, Saturday and/or Sunday nights. In cities that attract a lot of business clients, many of the local hotels lower their weekend rates. You may also be able to negotiate a good price at a four-star hotel in a city on the weekend if the hotel hasn't been able to fill the rooms. Remember that the hotel would rather give you a discount, than have the room vacant for the night!
Find accommodations that are an extra 10 or 15 minutes from the city centre or from the nearest major attraction. On average, accommodations on the outskirts can be as much as 30% less, even during high season. They are also more willing to negotiate on LAST MINUTE reservations to gain a booking.
Compare services at various hotels. It is only a great deal if everything you need is included. If there are numerous surcharges you will incur, it won't be much of a deal by the time you pay the bill upon check out.