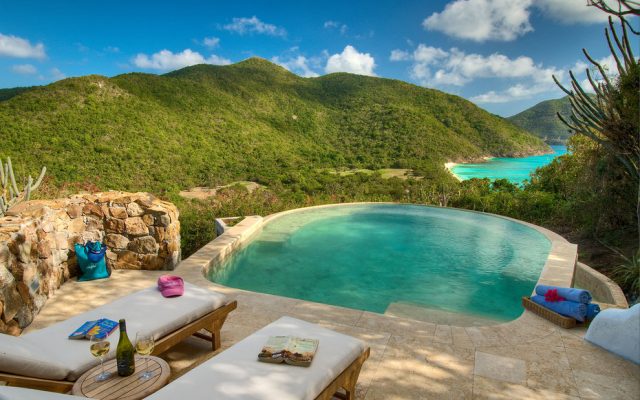 The Caribbean is a collection of island nations in the Caribbean Sea. These islands are all tropical paradises, no matter which location you choose, with every imaginable type of accommodations from backpacker hostels to luxury resort hotels. The Caribbean islands have very distinct cultures and way of life that travelers find fascinating. The white sand beaches, the stunning crystal waters, the excellent diving and surfing locations are the main attractions for visitors, but there is a wealth of history to be experienced. The scenic vistas will leave you awestruck and the outdoor activities are virtually endless. Last, but certainly not least, the shopping is world class with everything from brand names to local crafts.
Water sports – The abundance of shipwrecks makes the Caribbean one of the most popular diving destinations in the world. Each island has well-equipped dive shops and guides to take you to the best of the best. Explore the underwater world with the coral reefs and exotic species of fish that you will only find in the Caribbean. If you are not into deep sea diving, there are many opportunities for snorkeling and swimming – those are everywhere there are beaches, which means just about everywhere. While on the Caribbean beaches, surf the big waves or watch those that do, go windsurfing and parasailing – the warm waters of the Caribbean are waiting for you.
Historic Sites – This is the land that Christopher Columbus "discovered" when he came to America and many of the historic sites are dedicated to him. Travel in the footsteps of the ancient peoples that were native to these islands and see the statues of the freedom fighters that helped to win the independence for many of the islands from Spain. In contrast many of the islands are still colonies of European countries and so visiting select islands of the Caribbean can be almost like taking a tour of Europe. The island of St. Martin's is actually two different countries – the Netherlands (Holland) and France – so you can get a taste of the flavor of two nations in one.
Tourist attractions – Take a trip to the rainforest, climb to the top of dormant volcanoes, visit the many wildlife reserves and go bird watching. There are many plantations you can visit as well as Spanish style mansions. Visit the ruins of old forts and shop at the markets. These islands have many specialty malls and stores where you will find whatever you need. The Caribbean boasts a large number and variety of bed and breakfasts, inns, guesthouses, and locally-owned hotels and resorts, as well as large hotel chains.
Unlike all-inclusive resorts, however, smaller lodging choices vary greatly in price depending on the season, your length of stay, and the property's location. Larger hotels and resorts may require a minimum stay, and hotel prices are most often listed as per-person, per-night based on double occupancy. Small hotels and other accommodations may not have the same guidelines.
Large hotels, most often found in larger cities and well-known tourist destinations, may have more offerings. Beachfront hotels, for example, may offer water sports while others may offer mountain bike or scooter rentals. Resort hotels often boast spas and other pampering services. Still others house casinos and gambling.
Even if they are not considered all-inclusive, larger resort hotels may be able to offer package deals while smaller hotels and inns may not be able to provide package deals on their own. Larger hotels and resorts will often offer meal plans along with the stay.
Smaller hotels, inns, and bed and breakfasts may be family-run; the amenities and luxury level of these places may vary quite a bit, so a little research can go a long way. In smaller hotels you will generally have maid service and often on-site restaurants to enjoy.
Such small hotels and inns go a long way toward providing a truly Caribbean cultural experience. Still, some visitors take it a step further and book their stay at a guesthouse; in fact, Caribbean islanders themselves often stay in guesthouses when they travel. "Guesthouse" is one of the more unique Caribbean terms because it can be applied to so many varied housing options—guesthouses can be as basic as a motel or as lovely as a private home. Most guesthouses have shared bathrooms, and do not have maid services. Still, these can be excellent choices for budget-conscious as well as culturally-conscious travelers.