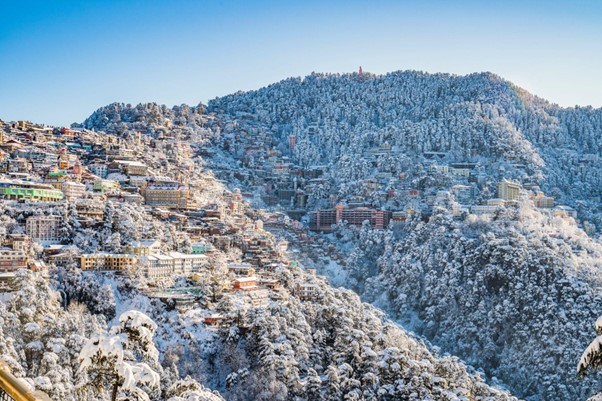 Have you been looking for affordable and incredible tourist destinations? Southeast Asia is full of that. The countries here are rich in various cultures and diversities. Despite many unnecessary prejudices surrounding these countries, they're actually very safe for solo travelers, especially women.
But what does this article have for you to keep reading it? This article will encapsulate the essential learnings you'll receive by traveling solo in Southeast Asia. You'll even save a lot of bucks with some smart tips!
Rest assured, you'll come back home feeling entirely different about yourself. Be ready to return with a bag of goodies, good memories, and valuable lessons!
1. Your Intuition Will Kick in
Traveling solo across Southeast Asia will take you through deep paths and make you meet various kinds of people. It will strengthen your intuition through the experiences you gain, the roads you take, and the things you face.
After your tour, you'll feel ready enough to navigate yourself through unknown destinations in the future. You'll instantly know when to be brave and how to escape any adverse situation. Instead of thinking like a city person, you'll start thinking like a survivor.
2. Maps Will Be Your Savior
Wherever you travel, solo or in a group, having a map with you can be very helpful. You may buy a local map from a local shop that outlines everything about that city. However, traveling map apps will be your best friend and will make your tour more efficient.
Building your itinerary by marking locations to visit on your map app will save you plenty of time, and finding local shops, bakeries, and other attractions will be easier. Also, downloading the map can help you use it when you're in an offline location.
3. Traveling Southeast Asia Is Very Affordable
First-time travelers and people traveling on a budget often have Southeast Asian countries at the top of their bucket lists, and so should you! These countries are very affordable to travel to, with cheaper food and transportation.
You can also avail of affordable accommodations serving authentic local food, lending you a glimpse of the local tastebuds. Don't forget to visit the clothing shops in the places you visit! You'll try the local garments at great deals and even take some back home.
4. Choose Accommodations in Communal Areas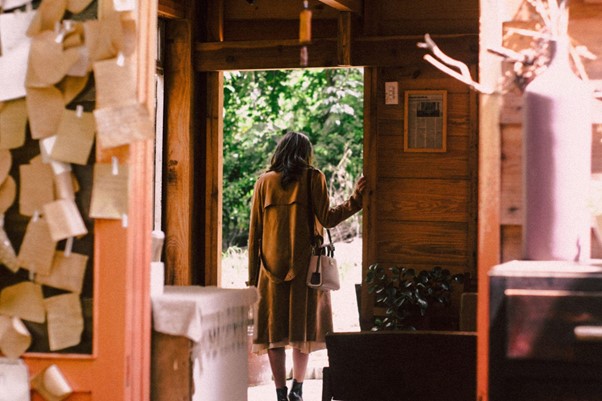 You may feel the urge to live in hotels near tourist locations. However, choosing accommodations in communal areas will bring you closer to experiencing the raw culture of the country.
You'll see how people around you live, talk, what they eat, how their families are, etc. Amicable locals will suggest the best places to try their local cuisines and even guide you to shops selling local commodities.
It's better to choose your hostel or lodge in localities near tourist areas. You'll find plenty of local rides available from there.
5. People in Southeast Asia Are Welcoming
People in all the countries of Southeast Asia are very welcoming and won't spare any chance to make international tourists feel comfortable. That will be evident to you when you step out of the airport with your bags and baggage.
Cab drivers will rush to you and offer you comfortable rides to your accommodation. The locals will always be welcoming, and by the end of the day, you'll discover how the kindness of the local folks can have a huge impact on your life.
These countries' nature and environment will teach you at every step, and your experiences will expand your mind much more.
6. Public Transports Are the Best Medium for Travel
Wherever you want to go, going local should always be your go-to. Take the local bus to your destinations, or even the local trains if your locations are a bit far. Commuting using public transport is a great option for budget travelers, so you may want to plan ahead and make the most of your trip.
Additionally, traveling solo in Southeast Asia and mingling with the locals will give you a new and fun experience with every bus or train journey you take.
7. Cheap Yet Delicious Streetfoods
Okay, even if you just scrap the idea of traveling to Southeast Asia for tourist sites, visiting the countries for their street food is absolutely worth it.
Whether you visit South Korea, India, Bangladesh, Thailand, or any other country, you can enjoy a wide variety of mouthwatering, toothsome street food at a huge bargain.
Just be careful not to drink their tap water. You'll not enjoy your trips while searching for the toilet for the next few days.
8. They Have Strong Religious and Cultural Practices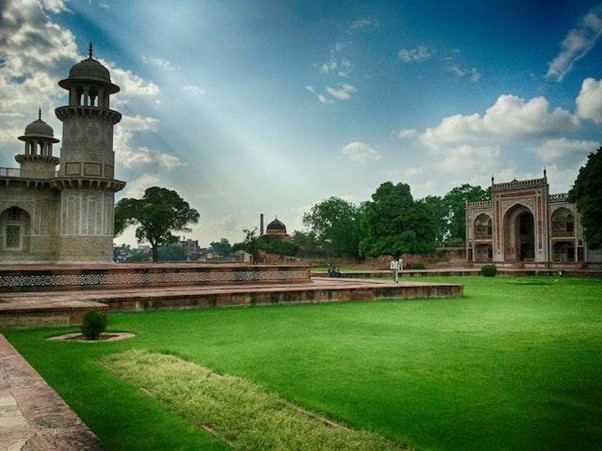 Southeast Asian people are obsessed with their cultural practices and religious beliefs. Planning your solo travels around the festive seasons will give you a glimpse of that, and you can also learn a lot about their cultures.
Have you ever wondered what the significance of Diwali is? One of the most prominent religious festivities in India, this festival of lights is full of lights, delicious sweets, songs, and hospitality. There are many other religious and cultural festivals for you to enjoy here.
If you plan to visit mosques, Buddhist temples, or temples of various Gods and Goddesses, follow their rituals properly. Express your interest in learning the history, and the locals will gladly welcome you into their culture.
A large portion of Southeast Asian people fosters specific religious and cultural traits which might seem peculiar to you. Even if you find those revolting, it's better not to question them about those, as they'll be hurt by it. This will also teach you to respect people no matter what they believe.
9. There's a Always a Chance to Bargain Here!
This is something that gives culture shock to many Americans and other international travelers. You can bargain a lot in Southeast Asian countries and may even find cheap yet excellent knockoffs of many branded items!
You may come across cunning people trying to sell you a rip-off item for the price of the original while calling it an original. In an attempt to defeat them by pointing out the materials, you won't just master the skill of bargaining but will also learn to strategize to beat the sellers.
10. Be Careful With Your Pockets
Petty crimes are always visible in tourist spots, especially in Southeast Asian countries. Yes, they're very great to travel to. However, you must always be alert about pickpockets, as they can slip in and steal your wallet instantly, and you won't even be able to tell.
Even in Bali, which is considered a very safe tourist destination due to its lowest rate of crime, your luck may land in the hands of pickpockets.
11. The Internet Isn't Always Reliable
Unlike the developed countries where the internet is available almost everywhere, the internet is very unreliable in most Southeast Asian countries.
Whether you opt for WiFi or try to use data, you'll have to prepare yourself for disappointment and alternative plans. Other than when you're getting the full speed, sometimes the signal will be weak, while you may not get any signal the rest of the time.
12. Weather Can Be Unpredictable
The weather in Southeast Asian countries is very unpredictable. Whatever the weather is, even if you visit somewhere in scorching summer, rain may welcome you unexpectedly. It can even clog up plenty of locations, forcing you to cancel all plans.
While you'll be packing accordingly by checking the current weather, carrying raincoats and rain boots is optimal. Always carry an umbrella with you not just for the rain but also to combat the blazing sun. Even the weather forecast predictability is unreliable; it may show you it won't rain today, but out of nowhere, there will be a downpour of rain.
13. Better to Be Back by Night
Getting back to your accommodation by night should be your goal wherever you decide to stay. Petty crimes happen in many cities in Southeast Asian countries. You may even end up in nasty situations if you're not careful.
Besides, getting a decent ride back home can take time as soon as darkness rolls, sometimes impossible. And not to mention, if you're a female solo traveler in Southeast Asia, you may have to face judgemental looks from strangers.
14. You'll Become Stronger
One of the biggest gifts traveling solo in Southeast Asia will give you is you'll come back as a stronger person. From everything that you'll experience, you'll learn to stand up for yourself, find your own ways, explore more, and you'll learn to be prepared for every situation.
Besides, it'll teach you to have an open mind to all the different experiences you're about to receive. You'll come back home as a completely different person.
15. You'll Learn to Be Kinder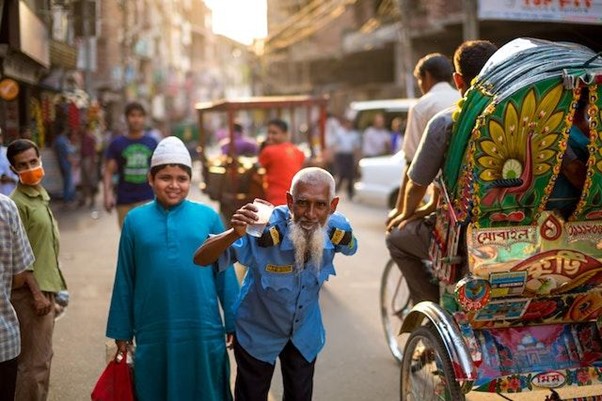 As soon as you set foot at any of your destinations in Southeast Asia, you'll notice the communal harmony everyone has. From family to community, everything will teach you to be kind to yourself and everyone around you.
You'll notice the bonding between family members and how the younger people care for the elderly. Strangers will even be up for helping you when you reach them out. Some kind souls may even read your troubles from afar and come forward to guide you.
Southeast Asia comprises countries with diverse religions and cultures. You'll feel the harmony among the people here when you see how people from differing faiths, cultures, and backgrounds respect each other, making it an eye-opening experience for you.
Final Thoughts
Whether you're about to travel solo for the first time or have already ticked off destinations from your list, you must visit Southeast Asia. You'll visit plenty of beautiful places and learn about their rich history and culture.
Traveling solo in Southeast Asia will be an eye-opener, expand your mind, and lighten up your soul. The memories you make here will stay with you forever. Also, don't forget to recreate their dishes! Your tastebuds will thank you if you do so!