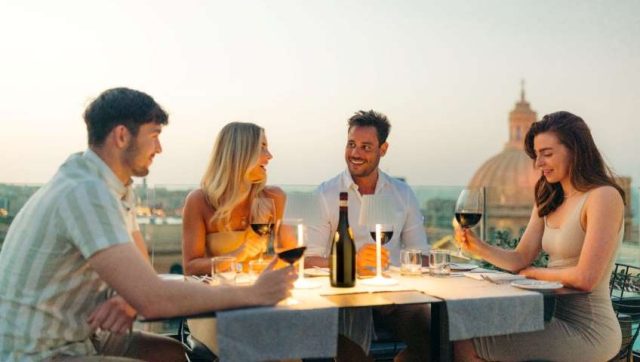 The recent launch of the fourth edition of the Malta MICHELIN Guide includes a newly starred restaurant bringing the total of Michelin starred restaurants in the Maltese archipelago to six. The new Michelin Guide 2023 showcases the richness of the Maltese culinary scene, influenced by the many civilizations that once made these islands their home.
The 2023 edition elevated the Fernandõ Gastrotheque in Sliema, to a One Michelin Star status. The five restaurants that have retained their MICHELIN Star status are Under Grain, Valetta; Noni, Valletta; ION – The Harbour, Valletta; De Mondion, Mdina; and Bahia, Balzan.
The new edition introduces five new restaurants to the Recommended selection: Giuseppi's, Naxxar; Loa, St. Paul's Bay; Grotto Tavern, Rabat; Legligin, Valletta; and Rosamì, St. Julian's. This brings the 2023 Malta selection up to 25 Michelin recommended restaurants.
The Bib Gourmand status has been maintained by four restaurants: Terrone, Birgu; Commando, Mellieha; Grain Street, Valletta; and Rubino, Valletta. These restaurants offer good quality and good value cooking.
The MICHELIN Guide Malta 2023 selection includes 35 restaurants in total:
6 one MICHELIN Star
4 Bib Gourmands
25 recommendations
Gwendal Poullennec, International Director of the MICHELIN Guides, expressed his pride in welcoming a new restaurant to the MICHELIN Stars family, and commended the development of the Maltese culinary scene, which continues to surprise and delight gourmets. He added, "Whether for its UNESCO designated heritage, its status as a Mediterranean crossroads, its ancient history or its colorful and joyful cuisine, Malta has everything needed to seduce travelers."
Minister for Tourism Clayton Bartolo stated, "The recent growth of tourism has presented huge opportunities and increased business for the local catering industry. Our Tourism Strategy through 2030 places a strong emphasis on sustainability, quality, authenticity and a stronger link to what makes the Maltese Islands such a diverse and unique destination. The gastronomic experience is an integral part of these objectives."
CEO of the Malta Tourism Authority, Mr. Carlo Micallef, expressed his pride in the dedication and hard work of the Maltese catering sector as it has been instrumental in contributing to a steady recovery in the tourism industry. He highlighted the importance of the Michelin Guide in attracting quality tourism to the islands and thanked all those involved in the sector, including investors and MTA staff, for their efforts towards tourism success. The full 2023 selection for Malta is available on the MICHELIN Guide website.