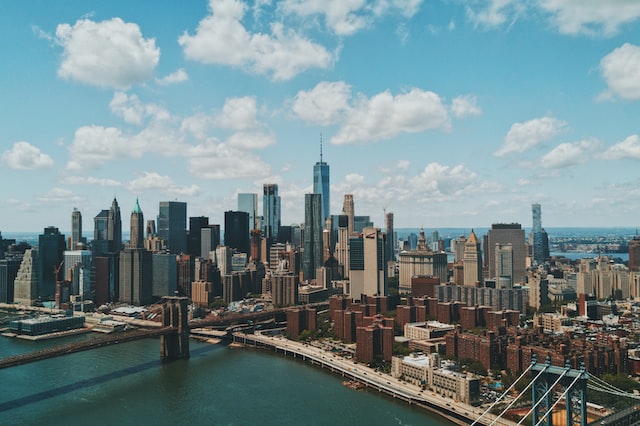 The top emerging US Spring Break destinations for the year have been revealed — and they might just make you do a double take.
Norfolk, Virginia, as well as Tulsa, Oklahoma, and Old Orchard Beach in Maine are among the most in-vogue Spring Break getaways for this year, suggesting Americans aren't just flocking to predictable hotspots but opting for some pretty under-the-radar alternatives too1.
Key Data analyzed vacation trends right across the US to find out which destinations were seeing the most extreme increases in nights sold compared to last year. 
New York's Manhattan takes center stage with a staggering 186% increase in bookings. This could be down to the return of the city break, which lost favor during the pandemic and its aftermath. This is closely followed by Tulsa, Oklahoma (+175%), and Old Orchard Beach, Maine (+156%) probably benefiting from a greater desire to find affordable and good value stays amid an inflation and cost-of-living crunch.
2023's emerging Spring Break destinations: 
Manhattan, New York (+186%)
Tulsa, Oklahoma (+175%)
Old Orchard Beach, Maine (+156%)
Rapid City, South Dakota (+150%)
Norfolk, Virginia (+146%)
Bella Vista, Arkansas (+136%)
Huntsville, Alabama (+128%)
Alexandria, Virginia (+128%)
Cleveland, Ohio (+125%)
Las Vegas, Nevada (+114%)
Bookings for 2023 Spring Break are already up 17% on 2022 levels, with 11 million nights in US rentals booked up on online travel platforms Airbnb and Vrbo alone. This compares with 9.4 million nights for Spring Break 2022. The middle of March remains the peak week for bookings — this year Spring Break will peak nationwide between March 13 and 17, with 2.5 million nights sold2.
Melanie Brown, Executive Director of Data Insights at Key Data, commented: "Spring Breakers are likely favoring lesser-known destinations as they offer better value than other, more obvious, vacation hotspots. Inflation is still a problem for some and opting for places that present affordable alternatives is a great compromise if you want to protect your getaway.
"When it comes to more classic destinations, such as New York City and Las Vegas, increasing confidence in traveling after post-Covid and the bounceback of the city break is probably what's fuelling a rediscovery of these locations this year."