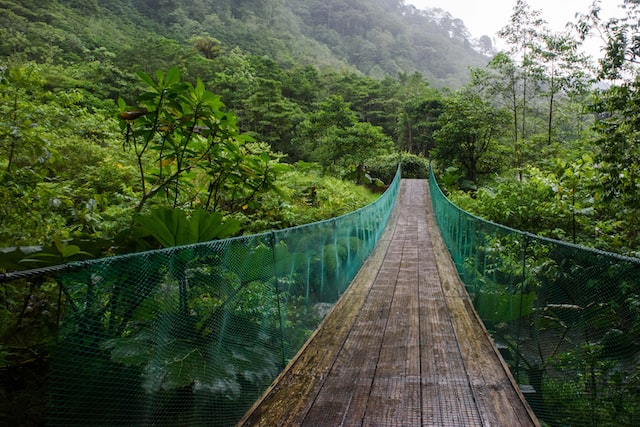 While countries like Spain, France, and Italy remain incredibly popular holiday destinations, for many people, they can feel overdone and too popular with tourists and travellers.
For the more intrepid explorer, they may have their eyes set further afield when it comes to deciding where to go on holiday. Central America can be a fantastic choice. The region is home to some truly incredible countries that have so much to offer visitors. We've put together a list of three countries to holiday to in Central America. Check it out below.
Costa Rica
With a population of around five million, Costa Rica is one of the biggest countries in Central America. It spans the breadth of the region, stretching from the Atlantic Ocean on the eastern side to the Pacific Ocean on the western side. What this means is that Costa Rica has some truly fantastic coastlines, perfect for people looking to top up their tan or even try their hand at surfing.
Taking the time to explore inland Costa Rica can be an excellent idea. You'll get the chance to visit a number of wonderful towns and cities, as well as experience the stunning countryside, complete with dense tropical rainforest and jagged mountain peaks. Why not visit one of the country's volcanos? By booking an experience with volcano.cr, you'll get the chance to take part in water sports in one of Costa Rica's volcanic lakes.
Panama
Panama is an incredible country where you can experience a striking juxtaposition between the old world and the new world. Modern infrastructure and technology coexist with ancient rainforests and structures, creating a contrast that is unlike anywhere else.
If you're looking to explore, you'll be spoiled for choice in Panama. The country is home to tropical beaches, a thick jungle, and even a desert. No matter what kind of adventure you're looking for, you'll certainly find it in Panama.
Guatemala
If you're a fan of history and culture, a visit to the Central American country of Guatemala should be your number one priority. Guatemala was one of the locations central to the ancient Mayan civilisation, and the country is full of historic landmarks and sites related to this long-lost people.
Tikal, the ruins of an ancient city, is one of the country's top tourist attractions. Millions of people flock from around the world to visit this location every year. Spending time among the pyramids of Tikal is akin to taking a trip back in time.
Guatemala is also a country of immense natural beauty, with just 2% of the countryside urbanised. While you're there, you'll have the chance to spot all sorts of wildlife, including big cats like jaguars and pumas and even noisy howler monkeys.
Conclusion
A holiday in Central America can be a once-in-a-lifetime experience where you'll get the chance to make memories that will last a lifetime. If you're looking for a thrilling water sports getaway, book a trip to visit Costa Rica. If you're more into history and culture, then a holiday in Guatemala will be a perfect choice.