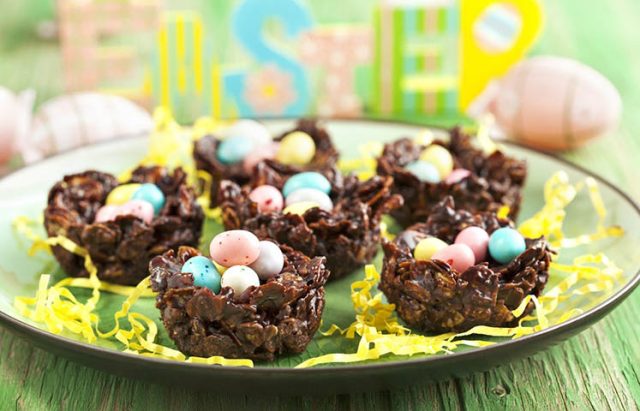 If you're thinking of heading off on a staycation for Easter next year, you're likely looking for ways to entertain and occupy the children.
Hence, why we've put together three fun activities you could do with the kids, to not only keep them busy, but get excited about the Easter festivities too!
If you've planned ahead and already booked your Easter Breaks in the UK for 2023 (3April to 14 April), or you're looking to book your staycation in the next few weeks, we've put together some activities you can do both indoors and outside whilst away on a family trip.
Scroll to discover three activities full to the brim of Easter joy!
Bunny, Bunny, RABBIT!
If you're looking for an activity to get the kids to burn off some energy, how about a game of Bunny, Bunny, RABBIT?
Based on the idea of Duck, Duck, Goose, but with an Easter theme, get the kids (and adults) to sit in a circle and choose one person to be 'it'.
The selected person will then walk around the outside of the circle, patting each person on the shoulder and saying "bunny", until they want to say "rabbit".
When rabbit has been called, both the rabbit and the person who was 'it' will run around the circle and try to fill the empty spot in the circle before the other person.
Whoever is left standing outside the circle will then become 'it', and the game will begin again.
Making tasty treats is a great way to get kids introduced to baking, especially when chocolate is involved!
One Easter treat that's easy to make and tastes delicious is chocolate nests. To make them you'll need:
100g of butter
1 tbsp of cocoa powder
50g of milk chocolate buttons
75g of golden syrup
4 large shredded wheat
12 cake cases
Chocolate mini eggs
To make:
Add the butter, cocoa powder, chocolate buttons and golden syrup into a bowl
Place in microwave on high for one minute, 30 seconds – then mix together
Crumble the shredded wheat into the bowl and mix it together
Place your cake cases into a cupcake tray
Spoon a generous helping of the mix into each case
Press the centre of each nest down slightly to form a dip
Place two-three mini eggs in the dipped part of the nest
Place in the fridge for 30 minutes and serve
Once ready, these are the perfect accompaniment to snack on whilst out on a picnic, or whilst watching an Easter movie.
Lay out a blanket, either outside your holiday home, take a trip to a surrounding area near your holiday home, or if the weather isn't looking too good – an indoor carpet picnic is just as good. Then, gather up a few bite-sized treats (maybe the chocolate nests from above), and invite the kids' snuggly companions to an Easter picnic.