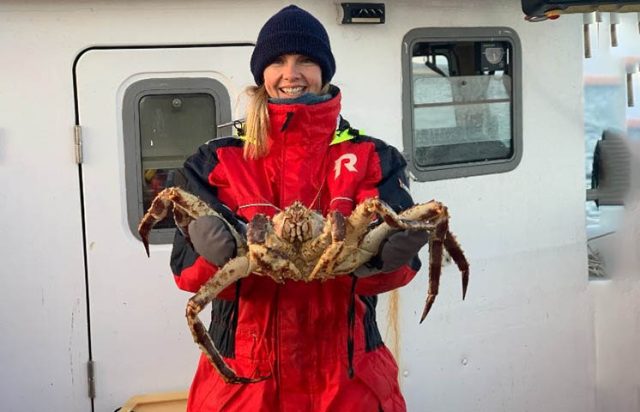 Sustainable luxury travel curator Up Norway invites travelers to explore Norway from a gender equality perspective with the launch of their new journey: Tracing Norway's Super Women. Norway is one of the world's most gender equal countries, and as travel curators, Up Norway is constantly striving to ensure that equality remains clearly visible on the map. This curated journey offers a historical and geographical adventure that introduces travelers to remarkable stories ranging from 17th century witch trials in wild Varanger to female empowerment today in a whiskey distillery on the island of Fedje.
Highlights throughout the ten day journey include:
Scandinavia's only Women's Museum for an introduction to Norway's equality journey from an international perspective.
Witchcraft and wildlife with a guided visit to the Steilneset Memorial and Vardøhus fortress to learn more about the use of art and architecture as a tool to convey important parts of history and cultural heritage.
Unique king crab fishing experience with storytelling about strong female characters who historically have served the same roles as men, as skippers and in the household.
A visit to Feddie Ocean Distillery, Norway's first organic certified distillery that is creating a completely new type of classic whiskey: Norwegian single malt. Over 650 female investors have invested in the distillery.
Guided tour of Ekeberg Sculpture Park, acclaimed as one of the world's top five sculpture parks, which features depictions of women and work by female artists.
Top accommodations with a focus on the country's leading females – including the exquisitely restored boutique hotel Camilla's House, originally the private residence of author Camilla Collett, one of Norway's most significant novelists and women's rights activists.
As travel curators and local insiders, Up Norway designs bespoke itineraries tailored to an individual's preference. A highlight of travel with Up Norway is their digital itinerary application where travelers can find all their travel details, personalized recommendations, and best of all; a 24-hour direct chat to access the Up Norway team with any questions.
For more information on the new journey visit https://upnorway.com/journeys/tracing-norways-super-women.