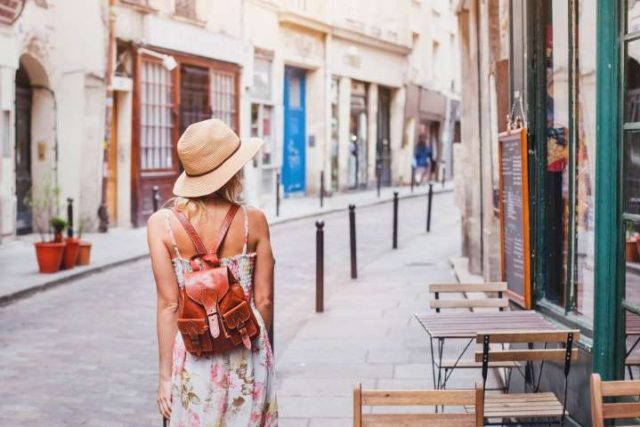 Travelling is one of life's greatest joys, but the right hotel can make or break a trip.
Whether you're new to travelling, or a well-versed expert, everyone knows that choosing the perfect place to rest your head is personal.
If you're picky about your choice of hotel, here are four things to consider when booking, especially if you're unfamiliar with the location you'll be visiting.
The Location
When choosing your hotel, you'll want to consider the location in comparison to other tourism hotspots you might want to visit. For example, it wouldn't be wise to book a hotel 30 miles away from a small seaside village in the South of France; transport links are likely to be poor and expensive.
Alternatively, opt for enclosed resorts, or hotels with good transport links or on-site parking included with your hotel price.
How Comfortable Are the Beds?
This may be an important aspect if you are precious about your sleep and love nothing more than getting a good 8 hours each night (or more!) while you're away.
If you're a backpacker just wanting to crash at the end of a long and energetic day, a bunk bed in a hostel may suit you just fine! However, if luxury and relaxation are the prime objectives of your getaway, ensure your hotel room has a comfortable bed for the best night's sleep.
You may find that you leave your holiday wanting to replicate the comfort of a fantastic hotel bed – simply ask at reception for the firmness rating and filling of your mattress, and visit sleep specialists like Archers Sleepcentre to find a wide variety of mattresses that match your dreams!
Is Breakfast Included?
Depending on your itinerary for the trip, you might relish the ease of knowing breakfast is included in your price package. However, if you're the adventurous type, you might want to explore your surroundings to find some delicious local food.
While breakfast in your hotel can incur an extra charge, this can be a better option if you have dietary restrictions, or are unsure about the quality of the restaurants in the locality of the hotel.
If you'd prefer to go without, you can use online tools like TripAdvisor to investigate cafes and restaurants in the area and read honest reviews.
Is it Worth it for the Price?
The price per night of a hotel is usually, but not always, a reflection of the quality and reputation of the establishment.
Set a figure for the budget you can afford, and search around to find the hotel that will provide you with the best value for your money, whether you're a fan of the atmosphere, spa area, car parking or on-site food offers.
You can use comparison sites like Trivago to help you find the best rated hotel for the best budget in no time. They also compare multiple booking sites at once to ensure you find the very best deal.
Do you have any tips for considering which hotel to book on your travels? Share your thoughts in the comments below!