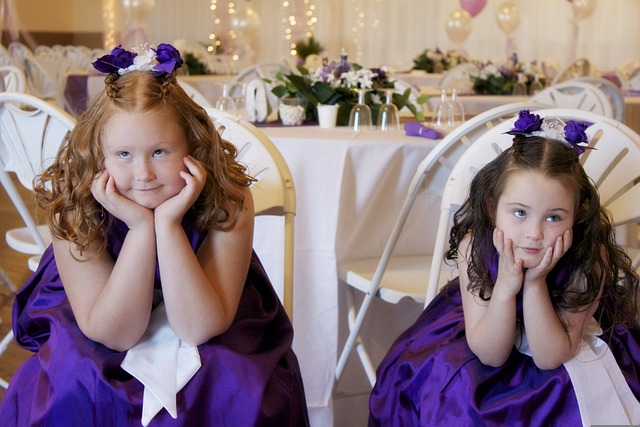 When you have children, you always feel like you are missing out. You dream of the days when you could eat and drink as much as you wanted without considering others. This is especially true on significant days such as your wedding.
All-inclusive resorts are the perfect solution because everything is taken care of for you. You can focus on enjoying your day and not stressing about what everyone else wants to eat or drink during your big day.
With kids, things tend to get crazy and more complicated, especially when you have young kids going with you on your honeymoon. Here are some tips for planning a dream wedding when you're a parent, even one that takes place far away from home.
1. Get the Family Involved
The most important tip for a wedding when you're a parent is to involve your family in the planning. One of the biggest joys of deciding to have a wedding in Turks and Caicos is sharing it with those you love. Consequently, you don't leave out your partner, children, or other relatives just because you think they'll be in their own worlds. If you want them to be included, they will be.
The first step is finding something that everyone can do together. Many of the best weddings are all-inclusive. By planning a destination wedding, you can do away with all the stresses (and costs) of traveling and planning for lodging and food at home. Plus, this way, you can have your reception on-site as well.
The resort will provide most of what you need. There's no need for favors or table decorations that don't match your theme if everything is taken care of for you. Your guests will simply have to show up and enjoy themselves.
2. Take It One Step at a Time
It's easy to get overwhelmed with the details of planning a wedding, and that's why it's so important to take it one step at a time. That way, you can ensure that you focus on what matters most and not get hung up on the small stuff.
You're going to have to make some sacrifices. You'll have to decide what you will have at your wedding and what you will do without. For instance, you may not need those gold-plated engraved invitations when their cost is more than your budget allows.
If you make these kinds of decisions as part of your shopping process early on, you'll be able to focus on what really matters. If it isn't in your budget now, but something along those lines is in your future, then maybe it's something worth saving up for later (or perhaps it's not). You can always return to it later if you decide it's worth having it.
3. Create a Timeline
As a parent, you're likely used to dealing with a schedule – even if it's just your kids' back-to-back playdates. But wedding planning on top of that? It can seem overwhelming! Moreover, there's little time to do anything else amid family responsibilities. So, where do you start?
Of course, the first thing you should do is set aside enough time to plan your wedding. When picking a date, consider scheduling conflicts with holiday weekends and other significant events in your life. Also, remember how many people are likely to come. You don't want to have 200 guests if you don't think half of those people will be able to make it if the date falls on Labor Day weekend.
Now that you've got a date set and the guest list is figured out, it's time to get down to the details that'll make your day memorable. The first step is mapping out what kind of wedding you want. Do you want an outdoor ceremony or an indoor one? A small venue or an enormous one? You can't go wrong either way; it's up to your personal style and what makes you happy.
Once you've settled on the overall ambiance, look for an all-inclusive wedding package that'll save you money. Some venues offer a no-hassle option where they take care of everything, from the food and drinks to decorations and entertainment, all at an affordable price. Such a package can be beneficial if you're planning on inviting out-of-town guests who need somewhere affordable to stay overnight.
4. Set Monetary Limits
When you're a parent, the wedding-planning process is different than it is for those who aren't—you have to consider the needs and wants of your children and your own. Setting monetary limits before you start is essential, so you don't get carried away with the excitement and spend too much.
Set monetary limits on what you're willing to spend on your wedding. Consider all aspects of the day—reception, venue, food and drinks, entertainment, travel costs, everything. You don't want to feel like you've overspent on your wedding day when it's all said and done.
Plan for the unexpected. What might cost you an additional $1,000 or $2,000 now could cost you twice as much in the long run if you don't plan for it ahead of time. For example, cake-cutting fees may not be included in your cake budget. Still, they should be considered when setting monetary limits because this is an expense that will inevitably come up.
Kid-Friendly Weddings
A successful and fun wedding includes:
The right location
A quality caterer (and drink openers)
An engaged and excited group of guests
Having these elements in place is tough when you're a parent and living on a budget, and being creative with your resources can be a challenge.
By following these tips, you'll be able to plan an unforgettable wedding at an all-inclusive resort while ensuring you're staying under budget.