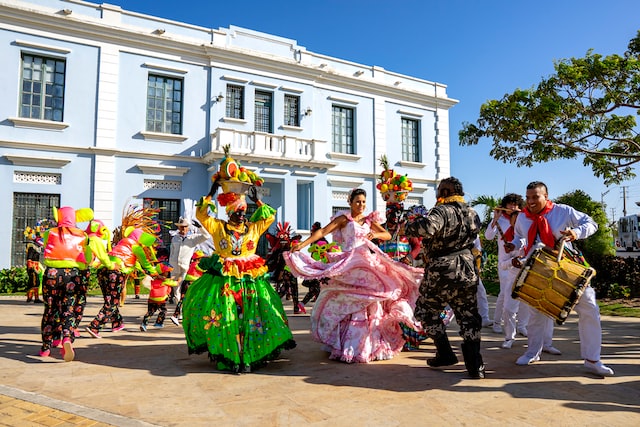 There is no better time to start traveling than while you are still in college due to the abundance of affordable lodging alternatives, including hostels and campgrounds, favorable exchange rates, and mouthwatering low-cost meals. The impacts of traveling on students are tremendous, with great experiences involved.
Top 5 Places for College Students to Travel
Want to know about the best places for college students to travel? Have a look at these:
1. Colombia
Colombia is one of South America's strangest and most fascinating nations because of its Caribbean coast, magnificent Andean mountains, and mysterious Amazon jungle. As a result of the fusion of the Caribbean, Spanish, and Indigenous cultures, the region has developed delectable cuisine.
It also has breathtaking colonial architecture, and the friendliest, most attractive people. Keep yourself safe while traveling and accompany locals over there. Colombia could be both lovely and economical, which heightens its attractiveness. In addition to a wealth of free and inexpensive activities, Colombia offers various affordable lodging options.
2. Ecuador
Ecuador is home to beautiful plazas, winding cobblestone streets, and architectural gems from the colonial era. When you combine the Amazon rainforest with beautiful volcanoes, you have all the ingredients for an adventure fairy tale. Even stranger, going to Ecuador can be relatively affordable. Did you explore the best spots in a travel magazine to make informed choices? Ecuador should be your preference.
There are many free and inexpensive activities to do in every city. Take a free walking tour and learn about the city you are visiting from a local guide or explore an open-air market. It is both free to attend and a terrific opportunity to experience Ecuadorian culture.
3. Mexico
Mexico is home to verdant jungles with unique fauna, lush deserts with succulent cacti, picturesque lagoons, and white sand beaches. It also has delicious cuisine that will satisfy your appetite. A true thriller for the senses is Mexico.
For the bank account, not so much. The cost of lodging (dorm beds in a hostel) and attractions is based on pricing in Mexico City, while the rest is the country's average cost of living.
4. Sri Lanka
Sri Lanka offers delectable cuisine, vast stretches of beach, and ancient treasures. Despite being best known for its tea, the little island nation of Sri Lanka is home to 8 UNESCO World Heritage Sites. You must have explored tips for students to travel. This place is quite easy-to-visit with warmly welcoming people. Things are easier to move about and more affordable when they are close.
Mountains, lush tea plantations, teeming rainforests, and stunning temples are just a few sights to behold. Sri Lanka is relatively cheap and seductively lovely. While the rest of the price is based on the average cost of living in the nation, the cost of lodging (a hostel dorm bed) and attractions are based on Colombo pricing.
5. Savannah
Savannah is a fun town to walk about, view the sites, and transport oneself to another time and place, despite the fact that it might sound like a location where your parents spend their anniversary. You may tour this southern treasure with your preferred beverage or brew in hand in Savannah, another southern city that celebrates "to-go cup culture."
If the weather is favorable, spend a day on Tybee Island relaxing on the beach and soaking up the sun. Getting some travel tips before planning a tour to any place is always a good idea. But you must go on adventures, especially as a college student.
Conclusion
These are some of the best travel places where students can go on a tour without worrying about expenses. They are cheap, enjoyable, and perfect for college students.