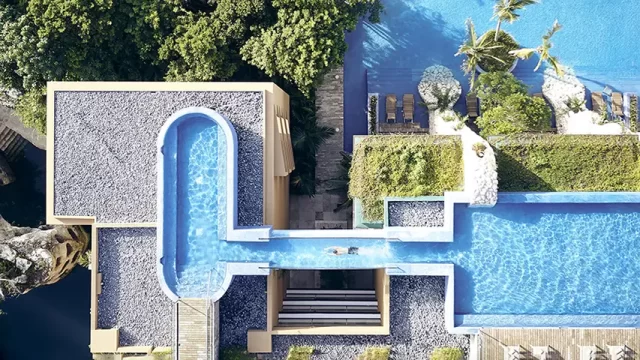 Grupo Xcaret has been Mexico's leader in sustainable tourism for more than 30 years. From its founding, Xcaret's vision for sustainability has been based in projects and programs that support the conservation of the environment and demonstrate respect for the natural resources and traditional communities in the area.
Travelers increasingly view sustainability as an essential consideration in their everyday lives and most consider ethics and sustainability to be important factors when booking a hotel. Sustainability-savvy travelers are conscious about the carbon footprint of their travels and the positive or negative impact their travels may have on the planet. Xcaret, whose goal is to make the planet a happier and healthier place, while spreading their love for Mexico, shares their commitment to the environment via initiatives that support a balance between people, the planet, and prosperity. Through their varied and substantive sustainability programs, Hoteles Xcaret ensures guests know that as much as they are enjoying a superlative hospitality experience, they are contributing to the betterment of the travel industry and the planet overall.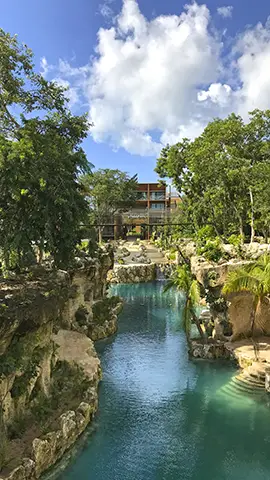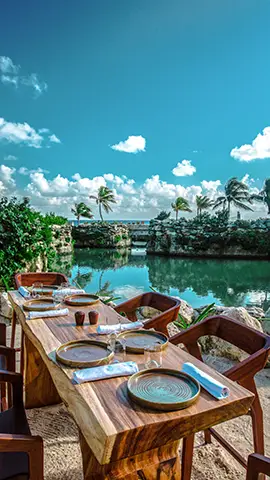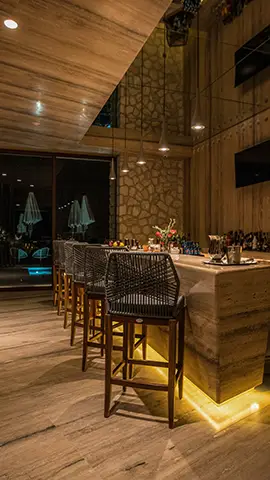 Understanding the importance of protecting the environment for future generations, the brand declared its commitment to the highest sustainability standards in the world by adopting the 2030 Agenda for Sustainable Development from the United Nations in the year 2015. In response to the 2030 Agenda, Xcaret drafted its forward-looking Xustainability Model, a program focusing on three pillars of protection: people, planet, and prosperity.
Nestled deep in the Mayan jungle and facing the turquoise Caribbean Sea, Xcaret is comprised of three all-inclusive luxury and ultra-luxury hotels including Hotel Xcaret Mexico, Hotel Xcaret Arte and La Casa de la Playa. All three properties feature eco-integrated and sustainability-led architecture and design that delivers a harmonious coexistence with nature and makes efficient use of resources such as natural lighting and locally sourced materials. The first of its hotels, Hotel Xcaret Mexico, was the first hotel in the Americas to receive the internationally recognized EarthCheck Certification in Planning and Design. In the development of its succeeding hotels, Hotel Xcaret Arte and La Casa de La Playa, sustainability measures were at the core of all stages of concepting, design, construction, and operations.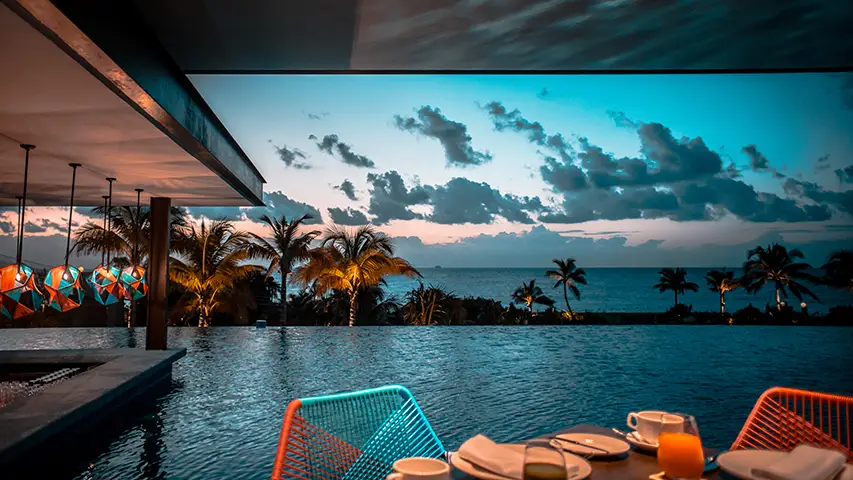 Xcaret demonstrates its commitment to preserve and conserve nature through a myriad of initiatives. For instance, 80% of the trees and plants that were moved during construction were effectively relocated. Among their many sustainable efforts, the hotels use salt instead of chlorine to treat pools and bodies of water, they provide guests with reusable cups and water bottles, fill over 2,600 bottles of water on-site in the hotel's purification plant and they grow organic herbs in their on-site garden for use in restaurants. Additionally, in 2022 alone, the hotels planted more than 60,000 native plants and trees on site.
Preserving ecosystems and living in a balanced way with the environment, Grupo Xcaret is committed to protecting the local flora and fauna by developing, operating, and monitoring breeding programs for endangered species; by efficiently using natural resources such as water and energy while recycling as much as possible; and by ensuring the well-being and conservation of all wildlife under their care through reproduction and monitoring programs.
Some of the sustainable programs and actions implemented by Grupo Xcaret to care for and preserve the environment include:
Planet:
Commitment to comprehensive water management by using 12 wastewater and osmosis treatment plants to reuse over 548k cubic meters of water required as part of everyday operations while respecting the importance of water to communities and ecosystems
Currently taking advantage of natural light and wind in all properties, Grupo Xcaret uses energy efficiently and will soon migrate to clean energy to reduce greenhouse gas emissions generated by daily operations
Development of a solid waste management program with seven Transfer and Collection Centers to separate, treat, dispose, and transport over 456 tons of waste generated in all parks, tours, and hotels in a responsible way for recycling while generating over 3k tons of compost
Nature:
Conservation of the ecosystem through nurseries and reforestation efforts reproducing over 94k plants from different native species used for reforestation at Grupo Xcaret properties and in the community with over 96k plants produced at Xcaret and Xel-Há nurseries
Monitoring efforts and casuarina eradication in the mangroves located in the Riviera Maya Forest Nursery where over 78k plants of 115 species were produced for the benefit of the local community
Animals:
The Sea Turtle Conservation Program promotes the conservation of sea turtles through awareness, monitoring, reintroduction programs, and conservation of nesting sites with the establishment of four turtle camps along 13 beaches in the area which resulted in: 72 tons of waste recovered from nesting areas, over 1,500 registered turtle nests, over 701k sea turtle hatchlings returned to the sea and over 15 million hatchlings introduced into the sea since the beginning of the program
Initiatives for the restoration of coral reefs, such as the Elkhorn Coral Conservation Program, focused on research and spreading awareness of its importance. Xcaret Aquarium is home to 136 hard corals and 73 soft corals
One of the most successful and emblematic programs of reintroduction of endangered bird species born under human care, the Red Macaws Conservation Program breeds the species in Xcaret, releases them in areas where they were once extinct and monitors their wellbeing
Committed to animal welfare, Grupo Xcaret established a Wildlife Hospital with the necessary equipment and specialized human talent needed to attend the needs and emergencies of the wildlife inside and outside the properties
Additionally, Xcaret are considered a multiplier platform for Mexican art and each space is proudly decorated by the hands of Mexican artisans. The following are examples of Grupo Xcaret's commitment to their Sustainability Model:
Hammocks: Made manually by more than 500 families from Indigenous communities in Yucantan. Close to 5,000 hammocks are purchased every year.
Decorative cushions: Made by weavers from San Andres Larrainzar, Chiapas with a waist loom; almost 2,000 can be found in all the hotels.
Yucatecan mosaics: Made by Yucatecan artisans with a hydraulic technique making each one of them unique; almost 385,000 mosaics found in the hotels have an original design.
Talavera: About 5,000 Talavera items were purchased from communities in Puebla, Mexico.
Nest lamp: Lamps located in each suite are made by the hands of ex-convicts turned artisans from the Don Dimas Foundation of Cancun.
Snails, Onyx lamps: Lamps found in all hotel rooms are from Tecali de Herrera in Puebla; around 3,000 can be found in the hotels.
Alebrijes Xelfies: To preserve and spread the cultural heritage of Mexico, oversized alebrijes (mystical creatures) made by Oaxacan artisans, can be throughout the hotels along with cameras for guests to take selfies.
Through its comprehensive actions, Grupo Xcaret has demonstrated its leadership in sustainable tourism recreation, providing great economic benefits to the areas of Quintana Roo and the Yucatan Peninsula while becoming a national example for those looking to implement modern sustainable practices.
The hotels, which offer family-friendly and adult-only options, pay homage to Mexican culture and offer a large variety of culinary options led by renowned and Michelin-starred chefs; a comprehensive spa and wellness program set among natural rock and rivers at Muluk Spa; transportation to and from the airport; as well as the All-Fun Inclusive® program providing guests unlimited access to exciting tours and to the most iconic parks in Cancun and Riviera Maya including Xcaret park. 
To learn more about Grupo Xcaret and their social, environmental and economic programs, please visit the Sustainability Report 2020. For more information about Xcaret hotels, visit https://www.hotelxcaret.com/en/.