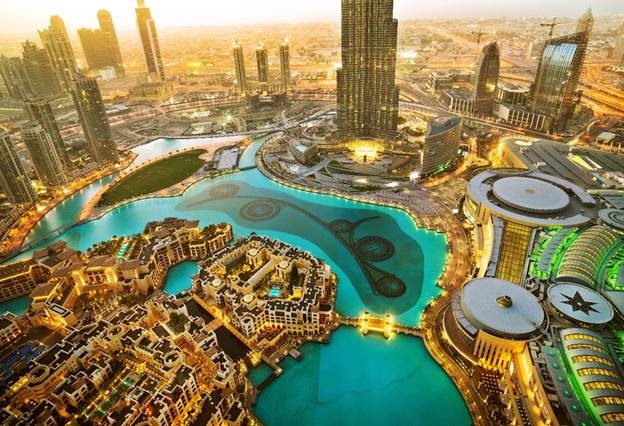 Beaches, belly dancing, and state-of-the-art buildings – Dubai is a city that is always buzzing with life. Whether you're looking for a luxurious and relaxing vacation that revolves around lounging in larger-than-life hotels while letting indulgent experiences take a hold of you, or whether you're all about experiencing authentic Dubai by visiting souks and hitting the sand dunes, this city has got it all.
But if this is your first time here and you don't want to miss out on the must-do activities of the city, you're in the right place. We've listed out 5 activities to do while you're in Dubai. Also, ensure you find Dubai hotels in the city center to make your stay all the more pleasurable.
Shopping at Dubai Mall

First things first, you've got to look at the part when you're in Dubai and where better to shop than at the Dubai Mall. Drawing more crowds than New York and L. A put together, it is the largest mall globally with over 100 million visitors each year. Spanning over 12 million square feet, it not only has over 1,200 retail stores but also has over 200 food and beverage stores. If you get bored with all the shopping, you can also just head over to the Dubai mall aquarium and zoo for a well-deserved break.


Take a Stroll In The Dubai Spice Souk

Native to Africa and the Middle East, souks are marketplaces. While Dubai has several souks you can visit, one that you cannot afford to miss out on is the Dubai Spice Souk. A true treat to the senses, it contains a number of tiny shops where you can purchase flavorful additives and herbs, authentic Arabic spices, fragrant teas, and more. This souk is a visual and aromatic experience and is a glimpse of the real Dubai.


Skydiving

Fill your adventurous void by skydiving in one of the world's most scenic locations. With large buildings all over the city, Dubai has one too many options where you can enjoy the thrill of skydiving. Skydive Dubai is one of the best, most popular options amongst tourists where you can jump from The Palm, a location within the emirate, and another at the desert, with a picturesque view of all the sands!


Visit the Burj Khalifa

Arguably offering one of the best views of the entire city, Burj Khalifa is the tallest building in the world that is 825 meters tall. With sights that would take your breath away, it is located in the heart of the city. You can simply stand below and gawk at the magnificence of the sheer height and structure of this building, or venture in and experience fine dining at Atmosphere grill and lounge or take in the beautiful sunset with a sparkling drink at The Lounge. 


The Dubai Desert

Only a 20-minute drive from downtown Dubai, you can experience the dunes and desert-like you've never before. Besides just taking in the mystique-filled feel of the desert itself, you can also take part in numerous activities. If you want to get a good view of the entire landscape, you can simply hop on a camel and ride away. You can also feed your adrenaline-craving soul with activities like quad biking and sandboarding. If you wish to stay a little longer gazing at the desert sky, you can also find Dubai hotels nearby, like the Al Maha Desert Resort.


For everyone who visits Dubai, bringing back many memories with adventurous escapades and bags full of clothes is a common experience. While we've visited the top 5 activities to do while you're in Dubai, there is so much more this wonderful city has to offer.