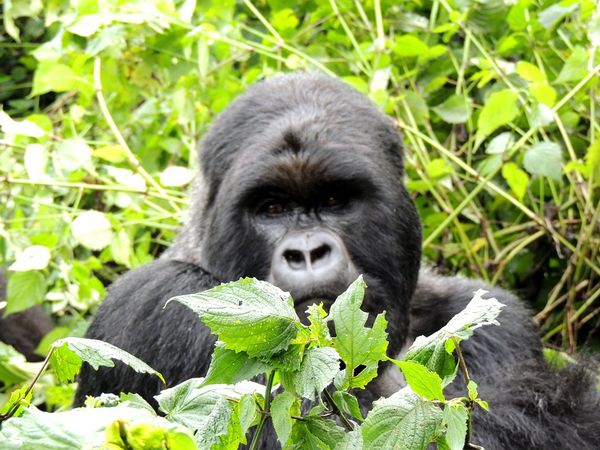 New statistics out this month from the United Nations World Tourism Organization (UNWTO) prove that tourism in Africa is reaching new heights! Africa showed 9 percent growth in tourism arrivals in 2017 compared to 2016, a larger increase than any other region in the world.
2018 looks even more promising for Africa. Tourism is bound to grow even further as more and more people realize that the continent is an incomparable place for all kinds of adventures, and all types of travelers. While there are hundreds of unmissable, bucket-list destinations in Africa, African Travel, Inc. has narrowed down a list of five places that are trending in 2018.
Botswana: This huge, sparsely populated nation that borders South Africa is a high-touch, low volume destination. It's never crowded, because the government limits the number of people allowed in the safari camps and game reserves. There are more animals than visitors, which equals incredible game-viewing experiences. Furthermore, poaching is rare, so many endangered species that are hard to see in other countries are abundant here. In addition to traditional land-based game drives, water safaris are also possible in northern Botswana's network of lakes and rivers. Visitors can canoe down the Chobe river and see elephants on the banks, or take a boat safari in the Okavango Delta. Visitors are also just beginning to discover the starkly beautiful Makgadikgadi Pan, a giant salt flat that's home to herds of zebras, wildebeest, and migratory birds.
Rwanda: Travelers who want a truly off-the-beaten path wilderness experience come to Rwanda. Made famous by researcher Dian Fossey and the movie Gorillas in the Mist, Rwanda's star attraction is the highly endangered mountain gorilla, of which there are only about 800 remaining in the wild. A select few visitors every year can see them up close in the dense tropical rainforests of the Virunga Mountains in the Parc National des Volcans. Travelers to Rwanda can also explore other remarkable parks such as Murchison Falls and Nyungwe Forest National Park, or enjoy the cosmopolitan pleasures of Kigali, one of the cleanest, safest and friendliest capitals in Africa.
Namibia: Many travelers discount Namibia because it's perceived as just a giant, barren desert, but it's anything but that. Namibia is a place of great contrasts, characterized by vast open spaces, magnificent wildlife, and dramatic landscapes. The world's oldest desert, the Namib, is a place where diverse animal populations have thrived for thousands of years – and continue to thrive. In Etosha National Park, Namibia's premier wildlife destination, huge herds of game animals concentrate around waterholes in the dry season, and if you're lucky you'll even see a cheetah — Namibia has the largest wild population of cheetahs in the world! The tallest and most mesmerizing sand dunes on Earth can be found at Sossusvlei, and the haunting and evocative Skeleton Coast is known for its swirling mists and shipwreck-strewn shorelines. In the remote north of Namibia, ancient tribes such as the Himba still live in the same manner their ancestors did thousands of years ago. In a nutshell, Namibia is raw, wild, beautiful and unmissable.
Mozambique: As some parts of Africa get more popular, visitors are seeking out less-traveled, more off-the-beaten-path spots. Mozambique is one of those places. The country offers blissfully empty Indian Ocean beaches, well-preserved coral reefs, remote archipelagos, and mouth-watering cuisine that reveals a fascinating mix of Arab and Portuguese cultural influences. Mozambique is starting to get noticed by scuba divers, honeymooners, and those looking for adventure. Whether you stay for a weekend, or two weeks, you will be bewitched by this up-and-coming country.

Kenya: As a perennially popular destination, Kenya will continue to be hot in 2018. It's the cradle of mankind, home to hundreds of diverse tribes and people, and the keeper of world-famous parks and reserves. Travelers will always want to visit Kenya to have classic African adventures: to see the Big Five on safari, to learn about cultures such as the Maasai and Samburu, and to bask on balmy tropical beaches. Where else but Kenya can you catch a glimpse of rare wildlife on endless plains, with the iconic Mount Kilimanjaro rising in the background?
For more information visit www.africantravelinc.com.