As online searches for The Crown filming locations have increased by 400% over the past 12 months, it seems that many Brits are eager to step into the regal and opulent shoes of the royal family.
However, you don't have to be a member of the royal family itself to enjoy a little bit of luxury now and again – you can book a staycation fit for the King in a number of beautiful UK locations.
To celebrate the release of the new season of The Crown on 9 November, holiday letting agency holidaycottages.co.uk has rounded up its top regal properties that are available to rent right now, from locations in the hilly Scottish landscapes to idyllic Cornish riverside stays.
Castle By The Water
Saltash (4mls NW), Cornwall
https://www.holidaycottages.co.uk/cottage/79403-castle-by-the-water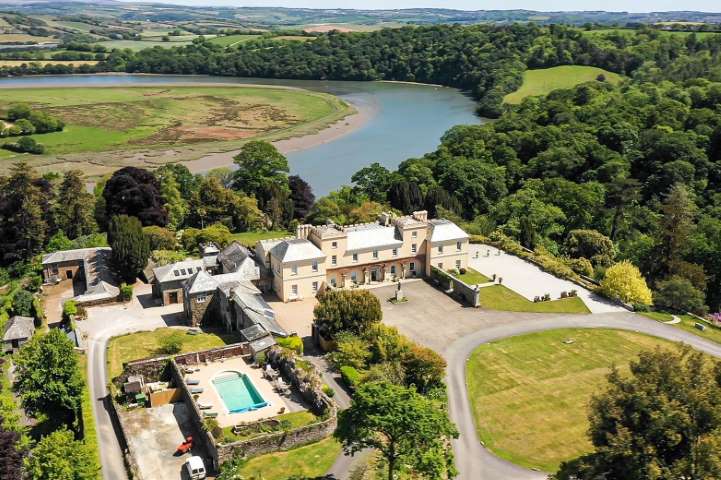 This spectacular Cornish castle, amidst the rolling countryside of the South West, boasts a riverbank location with opportunities to get involved in some of the royals' favourite hobbies nearby. As well as boasting 55 acres of garden, visitors can also enjoy boat trips, shooting, wine tasting, 4×4 off-roading or even a splash about in the heated, outdoor swimming pool.
With 11 bedrooms that sleep 22 guests, exploring the elegant interiors within the castle walls is an experience in itself. However, venture afield and you can encounter the remarkable south coast of Whitsand Bay with its 4 miles of golden sands accessed via a steep cliff path. Should you like to make a truly royal entrance, there is also a helicopter landing pad on the property's grounds.
Kinnairdy Castle
Huntly, Aberdeenshire
https://www.holidaycottages.co.uk/cottage/89020-kinnairdy-castle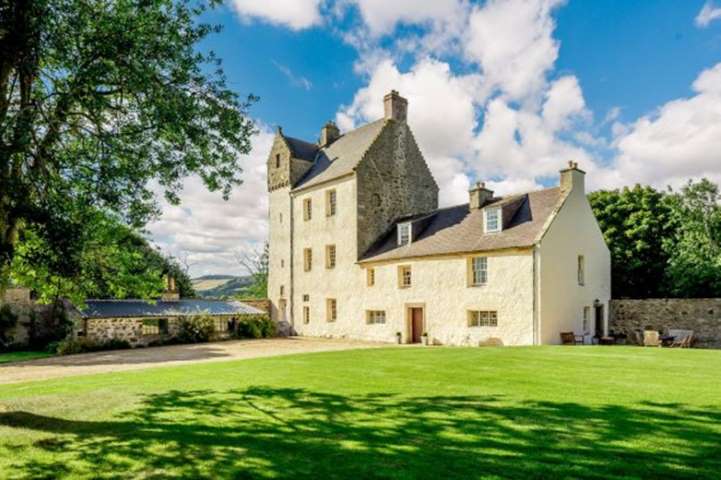 Though it may not rival the 50,000 acre grounds of Balmoral, the 14th-century Kinnairdy Castle,  in the heart of Aberdeenshire, has 450 acres worth of beautiful riverside walks. Allegedly, the Queen loved a spot of fishing during her trips to Balmoral, so make sure to take a trip to the two salmon and trout fishing boats along the River Deveron situated close to the property.
Featuring beautiful, stained-glass windows, this stunning tower house property sleeps eight and is perfect for a relaxing retreat with all the family.
Ravenslaw House
Alnwick, Northumberland
https://www.holidaycottages.co.uk/cottage/81050-ravenslaw-house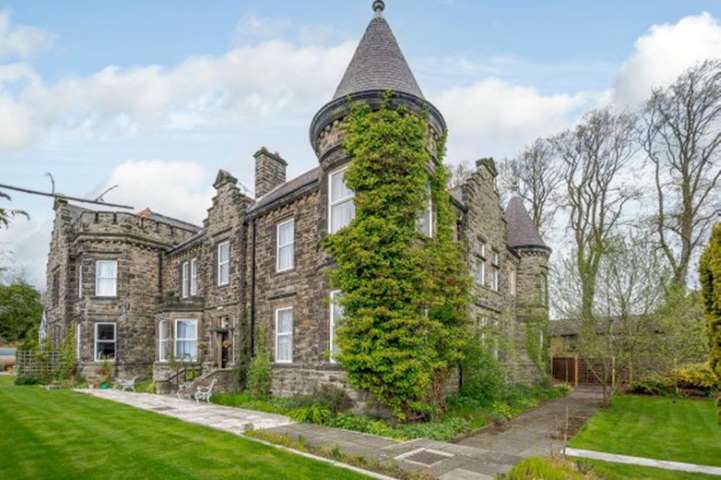 An arresting sight, with its crenellated roof and pointed, fairy-tale turrets, Ravenslaw House in Alnwick, Northumberland is a majestic property and well-suited to any would-be monarch. Rich, dark décor and robust, carved furniture lend a sophisticated air to this north-east, country manor house.
There are regal touches aplenty, including luxurious four-poster beds, a fleet of roll-top baths, a hot tub, sauna and even a grand piano. Enjoy high tea in the conservatory, and don't forget your four-legged friends as they're more than welcome to join you on your grandiose getaway, with beach walks just a stone's throw away from the property.
The Country Retreat
Leominster (4mls SE), Herefordshire
https://www.holidaycottages.co.uk/cottage/65881-the-country-retreat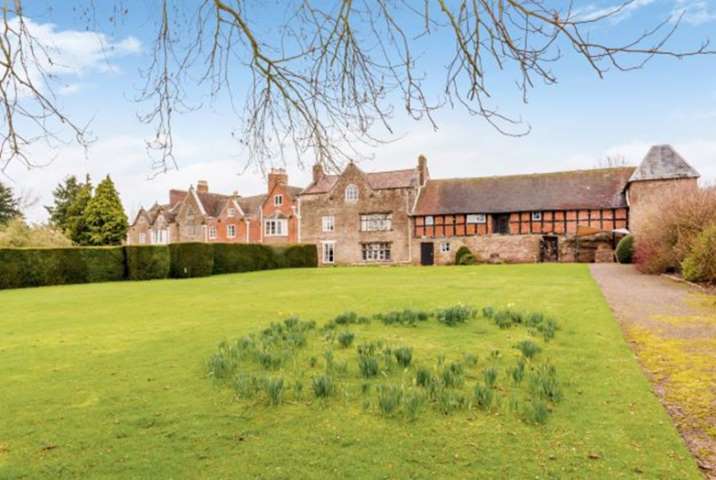 Set across 22 acres of breathtaking Herefordshire countryside, this stunning 14th-century mansion is the perfect getaway for friends or family who want to live like kings and queens during their staycation. Boasting 18 bedrooms, a separate bar area and even a games and cinema room, you can cosy up together and catch up on the latest season of The Crown.
Hereford sits on the banks of the River Wye, surrounded by gentle rolling hills and the market town of Leominster which is renowned for its eclectic range of antique shops. The area even has some royal ties itself, with Burton Court being associated with Henry, Prince of Wales (later Henry V).
The Pink Castle
Largs, Ayrshire
https://www.holidaycottages.co.uk/cottage/76120-the-pink-castle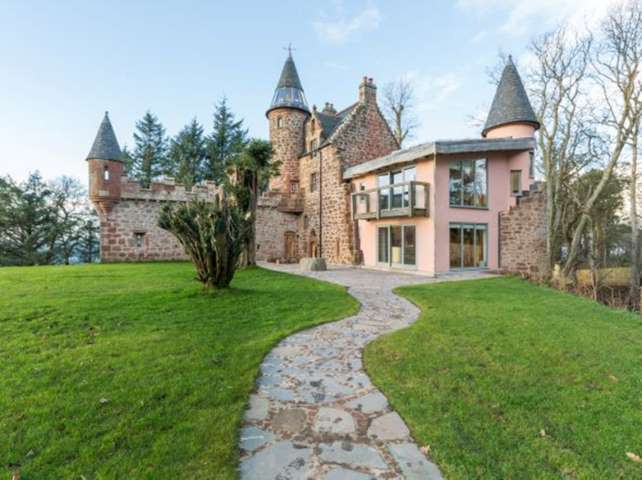 For those that want to step into a fairytale destination, The Pink Castle with its turrets and towers is the perfect pick. Sleeping eight guests, the castle is surrounded by mythical gardens and spectacular sea views – you can even take in the beautiful Ayrshire countryside from the comfort of the property's hot tub.
For those that enjoy a spot of cycling, be sure to bring your bike along on the trip as there are hundreds of miles of countryside to discover. If you're feeling tired after a long day of exploring the nearby islands and The Trossachs National Park, you can even relax in the sauna located in one of the turrets of the castle.
To discover more properties fit for royalty, please visit:  https://www.holidaycottages.co.uk/blog/properties-fit-for-a-queen