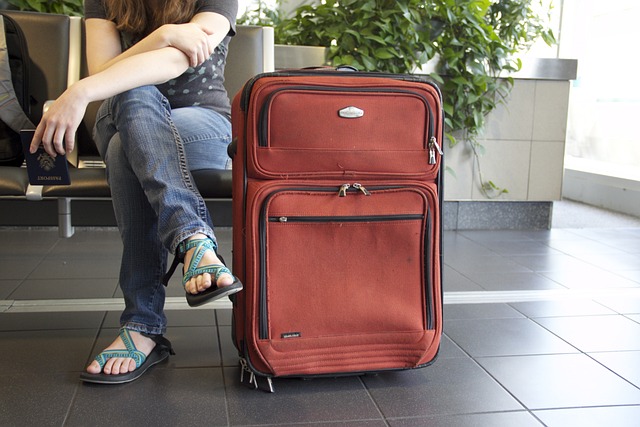 As the restrictions put in place by the recent pandemic seem to be gone for good in 2022, the prospect of global travel is regaining popularity. Whilst this summer may have been characterized by travel chaos at many airports around the world, it seems that this situation has improved in recent months. Finally, jetting off for a romantic city break or spending a few weeks in a tropical paradise can become an enjoyable endeavour for millions of tourists. Today, frequent fliers and savvy travelers are choosing to travel light, rather than spend extended periods at the luggage carousels. Whilst the prospect of only packing essential items may be daunting to some travellers, it is possible to do this without sacrificing the overall enjoyment of traveling. This article explains three key ways in which you can travel light and still have a fun time.
Utilize Your Smartphone
Your trusty smartphone should be considered an essential travel companion. Its small size and vast range of features mean that it is perfect for traveling light and can also be used to help plan or undertake a range of pleasurable activities when you reach your destination. If your hotel or vacation apartment does not have much to offer in the way of evening entertainment, it can be great fun to try a new online casino on your smartphone. Most resorts offer complimentary Wi-Fi access as standard in 2022, so you will not need to worry about data costs or roaming charges. You can also utilize your smartphone to plan visits to local tourist spots and learn more about the amenities on offer nearby. Sites, such as TripAdvisor, can help you discover points of interest and Google Maps can help you to plan any journeys, whilst also allowing your phone to become a portable sat nav unit.
Buy a Multi-USB Travel Adaptor
It makes perfect sense to ensure that you take a multi-USB travel adaptor on your journeys. Such devices are small and compact and vital to power nearly all the devices you will take with you. Choosing a device with multiple USB connections can mean that you will only need to take one travel adaptor wherever you go. In 2022, there is a wide range of high-quality travel adaptors on the market that boast rugged designs and fast charging capabilities across multiple devices. Here are some of the best modern and lightweight travel adapters.
Plan What You Will Wear
A final thought for traveling light is to realize that most people need far fewer clothes for any vacation or trip abroad than they pack. Traveling light relies on putting a limit on the number of packed clothes. If this cannot be achieved, it will require the need for suitcases and potentially long waits to claim baggage after landing. It is important to remember that limiting clothing items should not result in a less enjoyable time. Simply plan what items of clothing you will wear each day and what items are reusable (such as swimming costumes and shoes). It can be surprising how few items are needed for a week-long vacation. Pack clothes that look good and that you feel comfortable in, whilst resisting the temptation to go overboard with the number of items.