Dynasties, Sir David Attenborough's latest – and perhaps the most celebrated – wildlife-focused BBC series is premiering in the U.S. on January 19, and animal lovers can hardly wait.
Capturing the awesome – and often harrowing – day-to-day survival of chimpanzees, Emperor penguins, lions, African wild dogs and Bengal tigers, Dynasties gives viewers an up-close look at these beloved and endangered species using stunning, never-before-seen footage while also emphasizing the urgent need for better conservation. Natural Habitat Adventures, a leader in responsible ecotourism and conservation travel partner of World Wildlife Fund, specializes in eco-conscious wildlife expeditions into Asia, Africa and Antarctica—meaning die-hard Dynasties fans have the chance to see many of the megafauna featured in the series firsthand. Here are five of the most memorable Dynasties moments – and how travelers can find similar experiences with Nat Hab:
When David the chimp took back his crown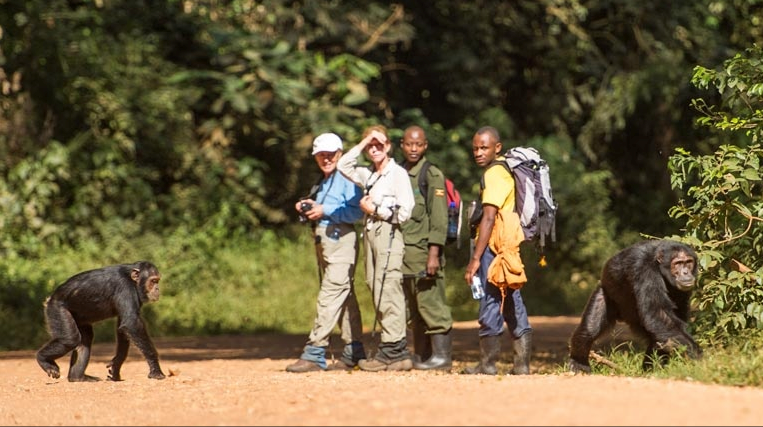 When David, the longest-reigning alpha chimpanzee in his community, was attacked by a rival chimp and left for dead by his group, survival seemed impossible. But after making a miraculous recovery, locating his family, and reclaiming his title by scaring the wits out of his enemies, David's comeback was a win for underdogs everywhere. While this Dynasties episode beautifully illustrates the many hardships and triumphs of chimp life, there's nothing like observing the complex dynamics of primates in person. Nat Hab's Ultimate Gorilla Safari and The Great Uganda Gorilla Safari take travelers chimpanzee trekking in Kibale National Park, an equatorial rain forest home to 1,300 of these powerful primates. Overnight in remote wilderness camps, benefit from the expert guidance of naturalist Expedition Leaders, and enjoy up-close encounters with Uganda's mountain gorillas – animals whose survival is made possible by ecotourism.
The moment Mother Penguin clawed her family to safety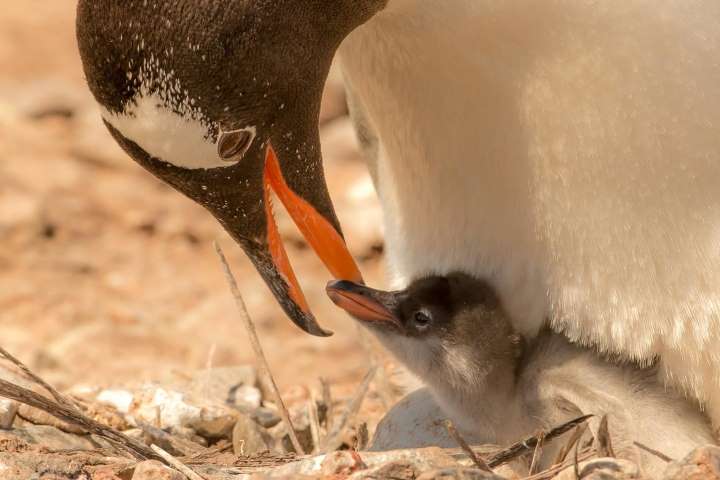 Perhaps one of the most heartbreaking moments in the Dynasties series, a mother penguin struggling to climb out of a frozen ravine with her chick revealed the harsh realities all Antarctic penguins face living in an unforgiving polar wilderness. Sailing Antarctica: The Ultimate Polar Nature Expedition, one of Nat Hab's most adventurous journeys, explores the White Continent with just seven travelers at a time, making for a more exclusive and flexible experience than the average Antarctica voyage. Sail icy waters aboard the S/V Australis, a 75-foot ice-strengthened vessel built to navigate remote polar regions inaccessible to larger ships. Test your mettle against the elements on extensive hikes and camping trips ashore, and come face to face with Adelie, chinstrap and Gentoo penguins – as well as whales and seals – all of which make their home in a world uninhabitable to most species.
That time Red the lion got jumped by 20 hyenas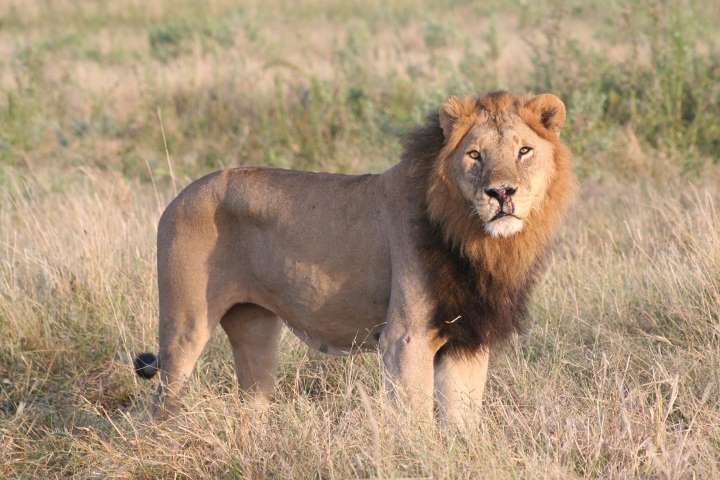 Lions far surpass hyenas when it comes to brute strength, but when Red, a male lion from Kenya's Maasai Mara, was attacked by 20 spotted scavengers, he was as helpless as a cub. Fortunately, reinforcements from Red's pride appeared just as the hyenas were closing in – but it was a close call nonetheless. Dramatic moments like this are common on Kenya's savannah, and adventures such as The Great Kenya Migration Safari and the Kenya Migration Photo Safari take Nat Hab travelers into the heart of one of the biggest mass wildlife gatherings on the planet, as thousands of wildebeest and zebra traverse the plains. Stalk predators and their prey away from the crowds with the help of expert Expedition Leaders, stay in private mobile camps located in the middle of Mara action, and embark on moonlit safaris in search of nocturnal animals including leopards on the hunt.
The day Blacktip's pups were rescued by that buffalo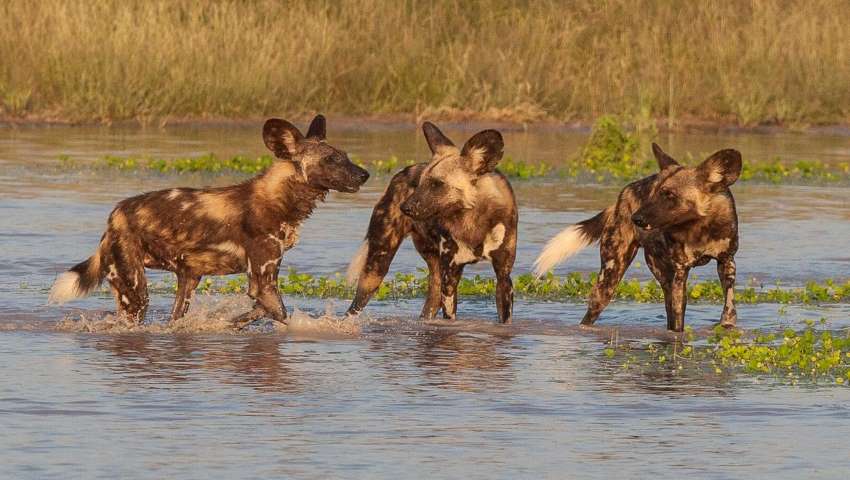 Just as a pride of hungry lions were about to close in on Blacktip's (an African wild dog) unguarded puppies, an angry Cape buffalo suddenly appeared, charging the lions and ultimately, becoming prey in place of the pups. It was an unexpected moment, proof of the chaotic nature of the wild, which left Blacktip's pack intact for another day. Travelers can see African wild dogs – also known as "painted wolves" – on Nat Hab's newest trip, Southern Africa Safari Cruise, which deviates from the conventional safari circuit to visit four Zimbabwe national parks via 4WD, bush walks, and a new luxury riverboat. Hidden Jewels of Zimbabwe & Zambia, another safari known for its African wild dog sightings, visits five national parks with a group of just six travelers. Track rhinos on foot, spot cheetah and elephant at close range, and sleep in isolated camps with some of the best lion-viewing opportunities in Africa.
When Raj Bhera the tigress clashed with those villagers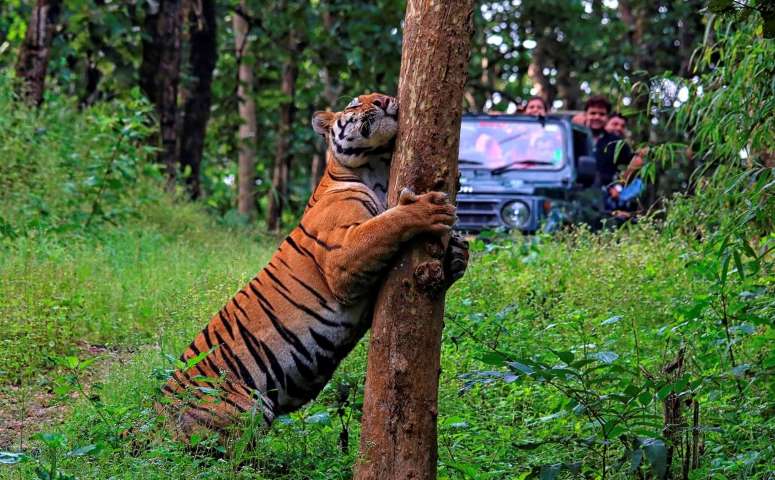 Watching Raj Bhera the Bengal tiger being cornered by a mob of frightened farmers was beyond nail-biting, as such human-tiger conflicts rarely end well for the animal. Fortunately, officials of Bandhavgarh National Park, a tiger reserve located 500 miles south of Delhi, arrived on the scene in time to rescue and return Raj Bhera to her territory. According to the WWF, global tiger numbers have dropped by 95% over the past 150 years. Although tiger numbers are now on the upswing, just 3,900 tigers are left – 80 of which reside in Bandhavgarh. Nat Hab's premier India safari, The Grand India Wildlife Adventure, visits this protected 444-square-mile reserve with the goal of spotting leopard, civet, sloth bears, and of course, tigers. India Tiger Quest, Nat Hab's most tiger-intensive itinerary, gives travelers the best chance at spotting the big cat in the jungles of Ranthambore National Park by departing in early summer, when crowds are smaller and tigers are most likely to be seen. Set out for early morning drives through forests thick with jackal, sloth bears and langur monkeys, and talk tiger with naturalist Expedition Leaders by night at a secluded ecolodge.
For more information about Natural Habitat Adventures, visit www.nathab.com.