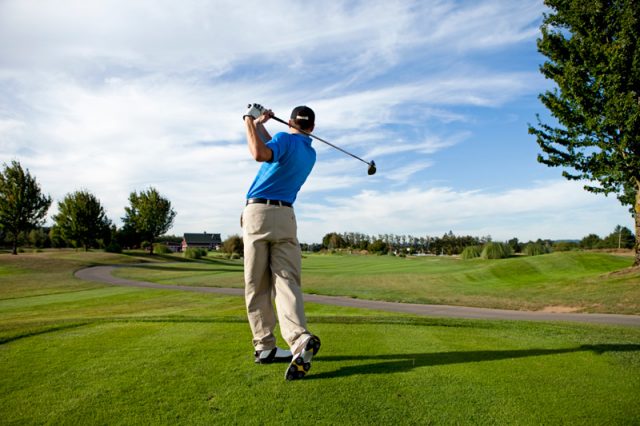 If you are an avid golfer traveling in the Central Texas region, Avery Ranch Golf Club is a prime destination. Even if you are simply looking for a great day outdoors, Avery Ranch has something to offer everyone. The club has become a premiere destination for a variety of local golf tournaments. Avery Ranch Golf Club offers an absolutely pristine course that has made it one of the top spots to visit for people who are either local or traveling and looking to check out one of many local golf tournaments.
The course hosts dozens of golf tournaments each year, and attendees are provided with a spectacular experience to be as close as possible to the tournament as it unfolds. Additionally, the course offers a variety of other options, including hospitality suites, and caters to any special needs or requests that visitors may have. The club provides an extremely high level of hospitality and offers some of the most top-notch accommodations. And the course itself is absolutely stunning.
Avery Ranch Golf Club is known for displaying a tradition of excellence that is unsurpassed by any other in region. It is rated as one of the top golf destinations throughout all of Texas. For those who like to play, the course also offers a practice range, chipping green, and full-service putting green. These are available to both professional golfers and amateurs.
In addition to watching local golf tournaments on a stunning course, Avery Ranch Golf Club provides a stunning restaurant. Sunset Bar and Grill offers absolutely breathtaking views of the course and is noted for its incredible sunset views, hence the name. It is not uncommon to mix and mingle with the tournament players after enjoying a long day of golf. Sunset Bar and Grill specializes in hearty, grilled food, as well as lighter fare, such as appetizers and salads. It is also very well-known for its wide variety of beer available on tap.
You typically find several tournaments going on at Avery Ranch Golf Course if you are traveling through the Austin area. The area remains warm for the majority of the year and has become a prime destination for golfers and golf enthusiasts alike. Due to the warmer client, the course stays green and golden most of the year. One of the best tournaments held on the course is the Battle of Bushy Creek. Golfers come from miles (and states) around to play on the stunning golf course.
There is always a wide variety of local golf tournaments happening at Avery Ranch Golf Club. The club prides itself on being a go-to destination in Texas for local golf tournaments, and always strives to provide the best service to guests. If you are visiting the Austin area, we highly recommend Avery Ranch Golf Club. We especially recommend sticking around to view the gorgeous Texas sunset that happens every night over the pristine golf course.