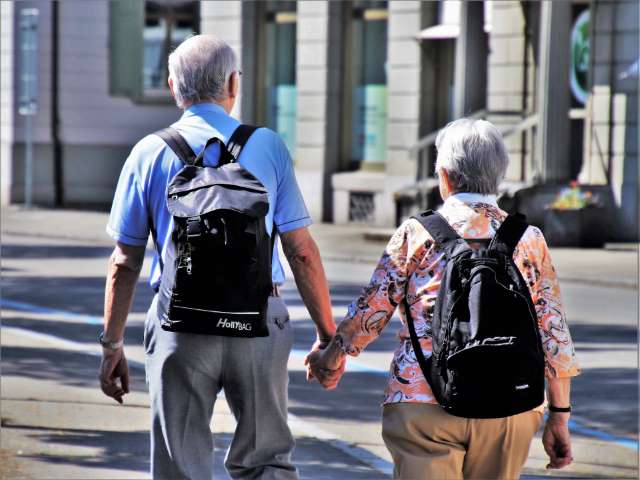 There's no doubt that traveling can be a lot of fun, but no matter how excited you might be to get to your final destination, the journey can be exhausting. If you're changing flights, catching trains and buses, or trying to navigate a new city, it's easy to get tired and find yourself dreaming about flopping into your hotel bed. If you've got a long trip coming up, we've got some simple tips that you might like to use to keep your energy up and keep you feeling your best.
Dress Comfortably
Don't think too much about what you look like for the journey. While it's nice to have that perfect photograph for Instagram at the airport, you'll regret that when you're five hours into the flight and your jeans are starting to pinch around your waist and your heels are hurting your feet. Loungewear is a great choice for flying and you can get some really cute outfits that still look amazing while leaving you super comfortable. Opt for matching leggings and hoodie set or comfortable jogging bottoms and a t-shirt; anything loose, stretchy, and breathable is a win.
Stay Hydrated
When you're facing a long flight, make sure that you've got plenty of water with you or at least are able to get some from the flight attendant. You won't be able to take a full bottle of water with you through security but you can take an empty one. Get a cute reusable water bottle and head to the nearest water fountain in the airport; it's cheaper and kinder to the environment than buying a single-use plastic bottle. And, your skin will definitely thank you for it when you're on the plane – recirculated air in the cabin can really dry it out.
Take a Good Moisturizer
Another way to keep your skin feeling fresh and hydrated on a long flight is to take a good moisturizer or serum with you. Get a travel-sized tube or pot so that you can easily take it with you in your cabin luggage or your purse. Vitamin K eye cream works wonders for keeping the sensitive skin around your eyes hydrated and it can give you a little boost and wake you up when you're starting to feel tired too.
Take Some Healthy Snacks
Snacks that arrive on the food trolley on planes aren't usually the healthiest options. Sure, a chocolate bar or a tub of Pringles might seem appealing, but they're not going to help if you're already feeling sluggish and tired. A few healthy snacks in your purse will help to keep you going and provide you with an energy boost when you need one. If you're worried about taking fresh food like fruit onto the plane then opt for snacks like nuts and seeds, protein bars, dried fruit, or energy balls.
Avoid Alcohol
Alcohol and traveling often go hand in hand, with a plethora of bars to choose from at the airport and mini bottles of spirits sold on the plane. But along with making you feel even more tired, getting drunk when you're flying is never a good idea. It'll dehydrate you further and when you get off the flight for your connection or to make your way to your hotel, you definitely won't be feeling fresh. If you really want to have a drink, limit yourself to just one or two small ones and make sure that you're sipping plenty of water in between to stay hydrated.
Traveling long-distance can be exciting, but it's also really tiring. Keep these tips in mind to keep your energy up and feel your best on your next trip.