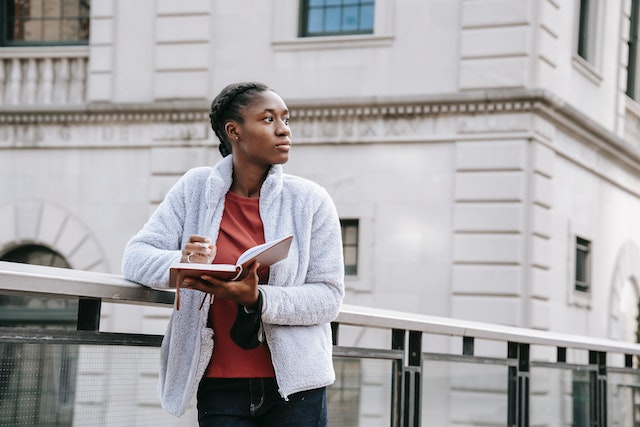 Packing is generally the first thing you must do before moving into your student accommodation. But don't pack too much. Otherwise, it'll cause clutter. First of all, university rooms aren't spacious, especially the halls.
Second, your student accommodation has practically everything you need to live. If you're still anxious about it, there's no harm in calling up your landlord or the one responsible for managing your place in advance. Third, you can share things with your flatmates!

Apart from not overpacking, here are other reminders before moving into your student's accommodation.
Read Through Your Tenancy Agreement
A tenancy agreement is a legally binding document where you and the landlord set your rights and responsibilities. Hence, don't rush into signing it. Instead, ask for a copy in advance, so you have enough time to read it through properly.
But if landlords won't allow you to take a copy of the contract, that's a red flag. Remember, it's a mutual agreement, so it's right to have a copy. In addition to that, here are some tips to remember:
Instead of a joint tenancy agreement, opt for an individual contract. With it, you won't be held liable should other tenants leave or pay late.
Ensure everything is written in small print. That includes your tenancy's start and end dates, detailed obligations, rent amount, and agreed repairs. If the landlord has agreed to purchase or repair something, get it in writing so that it gets done.
Never pay a deposit before signing the tenancy agreement, particularly if you're going to England, Scotland and Wales. Holding deposits are already banned in these areas. However, other places like Northern Ireland can still charge tenants some fees.

Check whether your landlord is part of a government-backed deposit protection scheme. By law, landlords are required to submit tenants' deposits and have them registered within 30 days to be protected. Otherwise, you're entitled to compensation up to three times your deposit amount.
Take your own photos of rooms, take notes of any faults, and take a photocopy of the inventory. They can serve as extra evidence should there be any claims against you at the end of the tenancy and the landlord refuses to return your deposit.
Always seek advice about it before signing the tenancy agreement. Don't hesitate to query anything to your landlord, as well. It's even possible to haggle down the rent if you think a lower rate is much more appropriate.
Having insurance is another preventive action you can take. It'll financially protect you if you're held legally liable for someone's injury in your student's accommodation. It can also help you cover the costs of your stolen or damaged belongings caused by domestic accidents, such as fires from cooking.
Gather Necessary Documents
Universities will typically send you a list of documents they need for your registration. These might include your passports, acceptance letters (for your university, course, and accommodation), student finance paperwork, and vaccination history.
Keep both photocopies and soft copies of these documents before heading off. Put all of them together in a clearly labelled folder, and don't forget their location. Remember these documents are needed for your university enrolment and stay, so be sure to secure them.
Pack Extra Bed Essentials
While student accommodations should come fitted out already, bringing additional duvets, duvet covers, bed sheets, pillowcases, and other bed items will benefit you. They won't only serve as your spares but can also give your bedroom a 'homely' feel, especially if they're from your old home. They can also make your bed cosier, particularly during cold winter.
Extra bedding is excellent for better hygiene as well. Dirty bed clothes, pillows and blankets often contribute to skin breakouts, allergies, asthma, and more. They also release foul odour, which can be the last thing your flat or roommate might like.
Get Your Car Ready
Have your car examined by a mechanic in advance if you plan to bring it to your university, especially if you have to drive a long distance. Double-check your engine oil, brake fluid, fuel, and tyres' condition.
Check university parking regulations and the parking zones of its city beforehand to avoid a dreaded parking fine. Depending on the area, you might be required to purchase a residential parking permit.
Don't forget to take all your vehicle documents, car insurance, and proof of residence with you as well. Aside from the idea that they're generally necessary, they might be required should you have to process a permit.
Invest in Insurance
As a student, there's nothing worse than facing unexpected costs. But these can be mitigated if you have insurance coverage. Don't worry about the premiums. Several affordable policies are student-specific.
Insurance policies are very accessible now online. Take Assurance health insurance as an example. They let you shop and compare health plans from multiple carriers easily. Additionally, they can help and advise you with life insurance, auto insurance, mortgages, and other loans.
Final Thoughts
There's an ongoing student accommodation crisis these days in the UK. For example, since there's nowhere else to go, students are now asked to stay at hotels temporarily or live in halls an hour away from their university cities. To avoid going through hellish housing conditions, book your accommodation early.