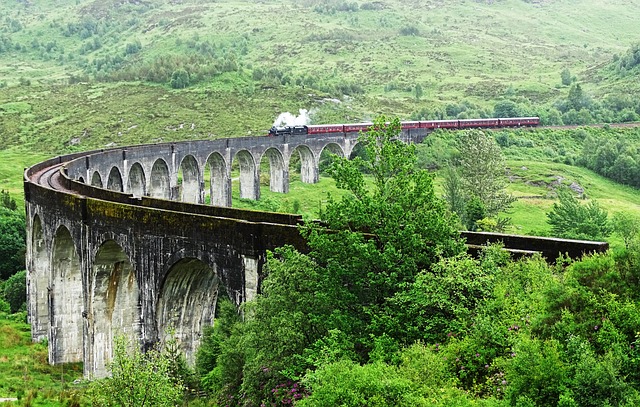 Glasgow is a city that holds considerable appeal for the average tourist. There's a rich industrial history, and bags of culture and entertainment to soak in. It's also a part of the country that you can use as a staging ground for your forays into Scotland. You can get a train from Glasgow to Helensburgh, for example, and be there in under an hour. Plus, you'll be saved from the trouble of driving through, and you'll be treated to some spectacular railway scenery along the way.
If you're planning a trip to Glasgow with the family, then there are a number of attractions that you and the kids will enjoy. Let's take a look at a few of the best of them.
Kelvingrove Art Gallery and Museum
This is the most visited free attraction in all of Scotland, comprising twenty-two themed art galleries, which between them contain more than eight thousand separate objects. You'll need a few hours to cover the entire thing. There are works of art, a medieval armoury, and plenty of stuffed animals to marvel at, too.
Celtic Park and Ibrox Stadium
If you've got a family of avid football fans, then a trip to one of the city's two great stadia might be worthwhile. Ideally, you'll head there on match day – the atmosphere at either can be electric. If you're headed there in the week, on the other hand, then you might take the opportunity to enjoy a stadium tour, where you can learn about the history of these two storied clubs.
Free Wheel North
If you'd like to see the city from the saddle of a pushbike, then a trip to the Glasgow Green Cycling Centre is in order. The centre is run by Free Wheel North, a cycling charity whose mission is to enable as many people as possible to enjoy the benefits of getting on a bike – whatever their background. Though the charity is focused on disabled people, just about everyone is welcome. If you've got a family member looking to learn to ride, then this might be the place to do it.
Kelvin Hall
The city's Kelvin Hall offers a unique type of climbing experience. There are walls there for climbers of all abilities – provided that they're at least 120cm tall. Note that the centre is closed from Monday to Thursday unless it's a school holiday. If you're unsure, then it's best to call in advance and check before setting out.
Parks
There's no shortage of parks in Glasgow, with more than ninety sitting inside the city boundaries. The oldest, Glasgow Green, is home to the world's largest terracotta fountain, while in the south of the city, Queen's Park offers some of the best views of Ben Lomond.