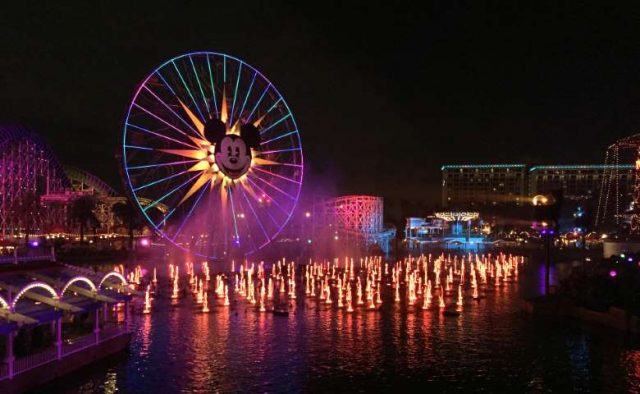 When heading to California, Orange County is definitely worth a visit. Even if you are just passing through, it's worth stopping for a few days as there's plenty to see and experience. Orange County is home to many Disney related attractions, luxury shopping malls, beaches and many fine restaurants.
For the 5 must-see stops while you are visiting, read on to ensure you have unforgettable experiences.
While in Orange County, make sure you look at this website for some stunning luxury homes and villas to stay in while you are here and enjoy the whole luxury experience.
1. Feel charmed in Disneyland Park
Sure to charm both young, old and every age in between is the Disneyland Park in Anaheim. With thrilling rides and entertainers making their way around the park, this attraction will keep you busy all day long. Complete with Sleeping Beauty's castle on Main Street, you can allow yourself to be swept away into a magical world, known as 'the happiest place on Earth'.
There are nine different lands to visit, including famous rides such as Splash Mountain, the new for 2019 Star Wars: Galaxy's Edge ride and Mickey's Toontown, this day out will suit the whole family.
You can avoid long queues by purchasing optional extras such as the FASTPASS, allowing you to make the most out of your day.
Even if you are visiting without children, you'll enjoy a fond sense of nostalgia as you see all your old favourite Disney characters.
There are a plethora of Disney related activities and places to visit as well as Disneyland Park, including Disney California Adventure Park and Downtown Disney for all your Disney souvenirs.
Whether you want thrilling rides, to be entertained with great shows or just to take in all that is going on around you, Disneyland offers something for everyone.
2. Hit the beach
No visit to Orange County would be complete without a visit to the beach and you will have plenty of choice in Orange County.
Huntington State Beach offers you the chance to swim and surf, as well as just catching a few rays while you are on vacation. There is also entertainment like beach volleyball, great for building up an appetite for visiting some of the best eateries in Orange County. It's known as Surf City, giving you a clear indication that there are going to be fantastic waves to catch or you could simply sit back and watch other surfers entertain you.
Other beaches that are worth checking out include Newport Beach and Laguna Beach. Newport Beach offers you over 10 miles of golden sands where you can lie back and relax or hit the surf. What's more, many beaches in this area have been awarded 5 stars by the Natural Resources Defence Council.
There's also plenty to entertain along the Newport Beach coastline, including the famous Newport Pier and boardwalk. You can even take advantage of a cruise where you can watch whales and dolphins in their natural habitat.
Laguna Beach offers you 7 miles of coastline to enjoy and explore. You can enjoy beautiful sands and clear waters, so why not take along your snorkelling gear and spot some local marine life?
3. Balboa Island
While in Orange County, make your way to Balboa Island and enjoy taking advantage of their famous local Balboa Bar and Frozen Banana. Indulge your sweet cravings and discover why these tasty treats have been around for 75 years.
It's not just eating that can be enjoyed while in Balboa Island, although it is home to some fantastic fresh seafood restaurants, along with other cuisines, such as Mexican and Italian. Enjoy wandering around this beautiful coastal island, including the pier.
If you have time, it's also worth checking out some of the local shops for some quaint and fashion-forward purchases.
4. Bolsa Chica Ecological Reserve
While it may be hard to drag yourself away from the beach and amazing restaurants on offer, Bolsa Chica Ecological Park offers some stunning scenery and offers you a sense of peace from the hustle and bustle of the rest of your vacation.
These wetlands include a large saltwater marsh that is home to many different species. You can also take advantage of tours while here.
While visiting, make sure you stick to the given paths as these wetlands are also home to more dangerous creatures, such as black widows and rattlesnakes.
5. Shopping heaven
Orange County is filled with shopping malls, including outlet malls for those who are thriftier and luxury boutiques for those who like to splash out.
For a luxury shopping experience, be sure to check out South Coast Plaza where you will be delighted with the number of high-end shops on offer. When you need to refuel, there are over 30 upmarket restaurants to delight your taste buds and give you the energy to continue your shopping spree.
If you are shopping with the family, the Brea Mall is a great option for you with major department stores and famous labels or the Irvine Spectrum, complete with IMAX theatre.
Orange County gives you countless options to shop until you drop!
Orange County: the place to visit
Orange County offers entertainment for everyone, whether you want a relaxing beach break or constant entertainment, there is something to suit everyone and you can also enjoy a great combination of chilling and thrill-seeking.
Start planning your visit today and see why Orange Country makes a great vacation spot.