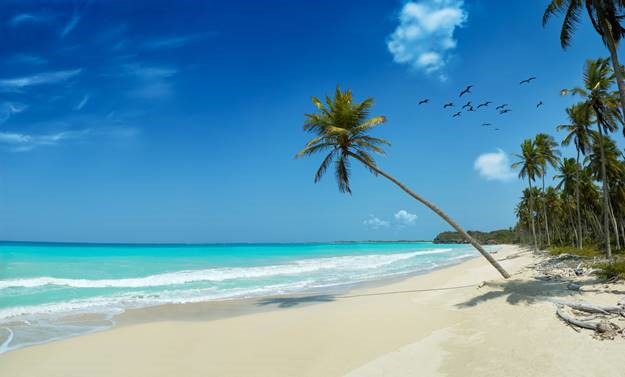 The Bahamas has become a popular destination to vacation due to its easy accessibility with many airlines offering direct flights. You can find yourself in a picture-perfect world in as little as three hours. If that's not something to brag about, then the natural beauty of the place itself will surely knock you off your feet. Though many people tend to flock to Nassau and Freeport, for those seeing a true escape, the Exumas is the place to be!

This stunning stretch of Bahamian islands is best explored by boat to easily and conveniently hop between the Exuma Cays. The Moorings, have rounded up their list of the top five reasons to visit the Exumas this year – all of which will make you think twice about looking to vacation elsewhere.
Crystal Clear Waters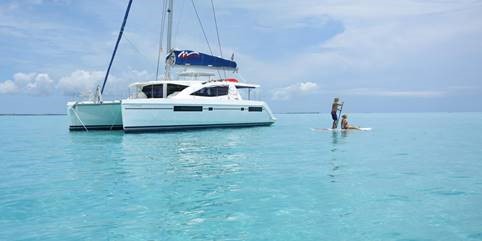 There are 365 islands and cays that make up the beautiful Bahamas. Each one is surrounded by water of unparalleled clarity just begging you to dive in. The exotic strip of isolated beaches and pristine blue water dispersed throughout the Exumas provide an optimal setting for a yacht charter holiday. You'll be able to anchor your boat just about anywhere and see as much or as little as you'd like, on island-time of course.
Snorkeling the Sea
The sapphire-blue water in the Exumas is so clear, you can put on a pair of goggles and snorkel just about anywhere.Because of the clarity of the water, you'll be able easily spot colourful marine life even before diving off your boat. But once you hit the warm ocean waters, you'll enjoy swimming over shipwrecks and interesting reef formations where you can get up close and personal with the vast amount of tropical fish, sea slugs, turtles, starfish, you name it! Did we mention snorkeling in the most awe-inspiring caves formed along the shores?
Swimming with Nurse Sharks
Don't let fear stand between you and this once in a lifetime this adventure; swimming with nurse sharks is a must-do activity in the Exumas.Though being in water next to any kind of shark can be daunting for most, nurse sharks are actually quite friendly with humans. These bottom-dwelling creatures live in the warm, shallow waters of the Bahamas and eat a diet rich in fish, shrimp and squid. The best place to get up close and personal with these guys is Compass Cay where nurse sharks are plentiful.
Unlimited Conch
We all know the Caribbean is home to a ton of fresh, delicious seafood prepared to order.But in the Exumas specifically, nothing is more iconic than the conch — the large marine snail. This national delicacy is a big part of Bahamian cuisine, so make sure not to miss out on this popular menu item, which won't be difficult since the tasty treat shows up on just about every menu you encounter. If you don't feel like hitting up a beachside restaurant, your personal chef onboard would be happy to prepare some for you!
Sugary White Sand

Where the sparkling water meets the sugary white sand, the Exumas shorelines will not disappoint even the most discerning traveller. When you're not busy boating around the Bahamian islands and cays, take pleasure in docking close to shore amidst the fine white sand for some land activities. You can also visit a few of the most breathtaking sandbars in the Exumas such as the Mile-Long Sandbar, Musha Cay Sandbar, Copperfield Sandbar, or Big Farmer's Cay Sandbar. Sit and admire the shades of blue that can be seen for miles or wander along the soft sand and enjoy the sound of the ocean.Whether you're up for an exotic vacation filled with adventure, or interested in relaxing in a peaceful paradise, the Exumas offers luxury seekers a 5-star vacation. Aboard your very own yacht, you'll not only have the convenience of beating the crowds, seeing and doing more, and docking in the crystal-clear waters, you'll also be pampered 24/7 with your own gourmet chef cooking up the freshest Bahamian meals. It's time to say goodbye to winter and hello to sunshine!