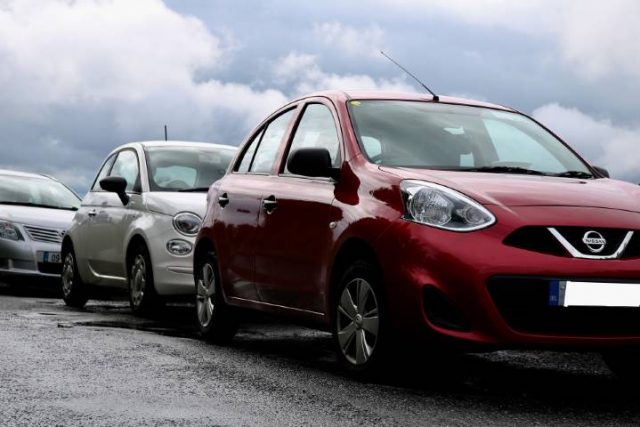 Whether you travel for fun or business, the entire experience can be stressful. Even more, depending on the time of the flight, you may have to drive yourself to the airport, which also means you'll need to find a safe parking space. And those don't come cheap!
Still, before you start begging your friends or family to drop you off (even if they have to wake up at 4 am), make sure you're out of affordable options. After all, it would be best if you could drive yourself, so the car will the waiting upon your return.
And, to give you a head start, here are a few tips to find cheap airport parking in your area:
#1: Search Online for Options
Most large and medium-sized airports have several options for parking (whether offered by the airport administration or by private companies). Therefore, in order to find the most affordable option, it helps to do a quick online search before the day of the flight. You may even have the option to book a spot ahead of time, which also saves money.
For instance, OneStopParking in Nashville has a wide array of offers for people flying from Nashville who want to find their vehicle safe and sound upon their return. 
#2: Look for Shuttle Service
To save money, you may have to choose a parking lot that's farther away from the airport. This means you'll have to cover the remaining distance by yourself, which can be quite difficult if you have luggage.
However, most big airports offer shuttle service (usually available 24h) in order to help travelers reach their terminal in time.
#3: Check the Cancellation Policy
You never know what may happen before your flight, so if you're going to book your parking in advance, make sure to check their cancellation policy. You should be able to cancel for free, anytime before your check-in.
#4: Park at a Hotel
If you don't live near the airport and your flight is early in the morning, it would be more convenient to find a nearby hotel and spend the night there. Even more, some hotels also offer long-term parking if you book a one-night stay. This means you can sleep the night and leave the car in their parking lot for as long as needed (with some limitations). Even more, it may be more affordable and convenient than any airport parking around.
#5:Consider Alternative Solutions
Of course, the most obvious alternatives would be taking an Uber or a cab to the airport and back. However, these options may not be available at your location. And, if they are available, it's a bit of a gamble if you have to leave during rush hour or other busy times of the day.
Another option would be to share a ride to the airport with someone who is heading there as well. For this, you'll have to use one of the many ride-sharing platforms available (like Bla Bla Car or LiftShare). 
Lastly, you could rent out your car while you're away. Recently, in big cities, there are a few private actors who offer this service to anyone interested in making money off their vehicle while on vacation or away for business. Everything is covered by insurance and the vehicle will be cleaned before it gets back in your possession. Still, it may be a bit of a stretch for those who have an intimate relationship with their car.
In Summary
As you can see, there are lots of options for airport parking and alternatives as well. However, f you do decide on parking, make sure to book your spot in advance. Otherwise, there's no guarantee you'll find an available spot when you get there.
On the other hand, if you choose to reach your destination by car, here are a few tips to help you get your car ready for a trip.