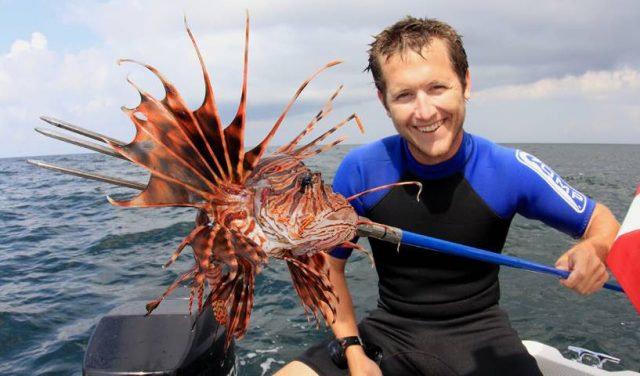 From snorkeling and kayaking to diving and boating, there are endless ways families can experience adventure on the water this summer. To help travelers of all ages safely enjoy the water together, Alex Fogg, Coastal Resource Manager at Destin-Fort Walton Beach, Florida, shares 5 water safety tips for families to keep in mind for their next beach vacation.
Be aware of signage and beach flags. When heading to the beach, take a moment to read signage to get an idea of what certain flags mean and what other information should be followed. Conditions change quickly so be certain to monitor flags throughout the day and check with lifeguards on duty. To help, here's a quick guide for reference.
If on a boat, kayak, or paddle boat, always wear a life vest. Besides this being a smart idea, in many cases, it's the law.
Be prepared if you're going snorkeling or diving. Here in Destin-Fort Walton Beach we have now created new reef sites for snorkelers and divers of various skill sets to enjoy. If you plan on visiting one of our eight new snorkel/dive reefs just offshore of our beach accessways, make sure you are prepared. Each site now has a map with important information about how to safely access the reef. To summarize, make sure you have a dive flag and some sort of flotation (such as a boogie board, paddle board or kayak) to allow you to rest. While you may be an expert swimmer, it's nice to be able to rest and not tread water for an hour.
If you are renting a pontoon boat or jet ski, go slow. Take your time as these handle quite a bit different than a car or bike. Pay attention to the other boats around you and the numerous signs that provide information about proper speed.
Whether you are going boating, swimming, snorkeling, or diving, make sure you let someone know what your plans are so they can help in the event of an emergency. This is called "filing a float plan".
Located in Northwest Florida, Destin-Fort Walton Beach features 24 miles of sugar-white sand beaches and endless family fun in the area's emerald, crystal clear waters. Families can experience various water activities together including snorkeling, scuba diving, kayaking, fishing, and more and explore other outdoor activities via Little Adventures, new, bite-sized challenge for families that make it easy to get outside and get out of their comfort zones. These adventures include dolphin excursions, eFoil lessons, camping, and more.