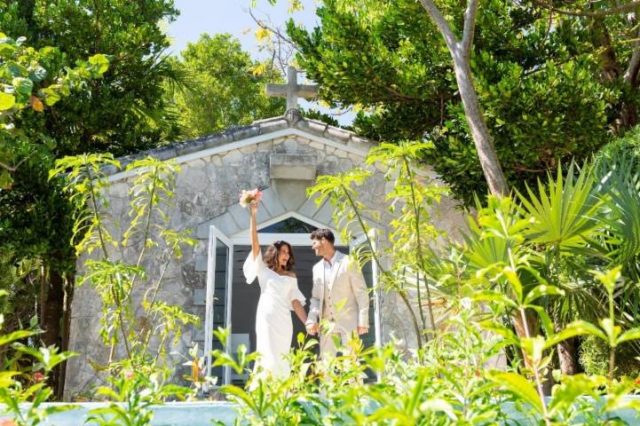 With the world going back to a semblance of normal, everyone who rescheduled their wedding, engagement or renewal of vows will want to make this ceremony an even more memorable one. Why not get a hip alternative to a traditional wedding by marrying in an adventurous and idyllic location like The Islands of The Bahamas.
One of the most common ways to get married in The Bahamas would be on a beach, and they have plenty to choose from.
But what about trying out something different and exclusive:
Nassau's Botanical Gardens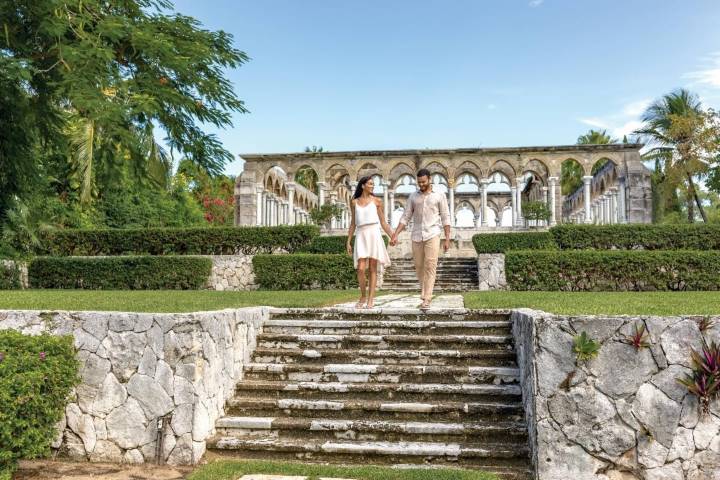 The Botanical Gardens of Nassau provides a tranquil and serene retreat. It features 18 acres of tropical flora covering over 600 species, including the Bahamas national flower, the Yellow Elder. Get married here in the warm fragrant air, amid an array of blooming tropical flowers. With the sound of waves crashing against the shore, this beautiful location is the perfect setting to say your vows and make a lifelong commitment.
Tie the Knot Underwater
Ready to get creative beyond a sunset ceremony on the beach? Take your nuptial dream an extra nautical mile by getting hitched underneath the surface of the sea. Several dive companies in The Bahamas specialize in underwater weddings where couples write "I Do" on a waterproof slate and take it home as a souvenir. What truly makes this entire affair unique is you can get dolphins to be a part of your wedding as the ring bearer or have them glide around you. You can check out Stuart Cove's Dive Bahamas, the most famous wedding officiant in The Bahamas, to help you set this up.
Add in some local flavour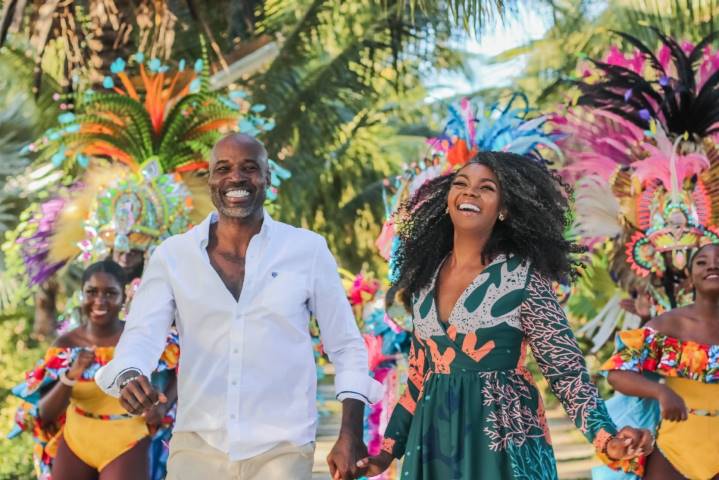 A remarkable fact about having a destination wedding is that you can incorporate local traditions into yours. The Bahamas offers Junkanoo – a parade of music and dance popular in the Caribbean, which now has become a wedding theme. Get a Junkanoo band, and they will play a lively percussive style of music famous in the Caribbean. You can also ask them to include a Junkanoo rush-out, a parade in which mask-wearing musicians play cowbells, drums, and whistles. The combination of a street parade, costumes and musicians is the most unforgettable way to spend your special day. Most of the resorts can help you get Junkanoo bands on board; however, Atlantis Resort also organizes Junkanoo-themed dinners.
Historic Significance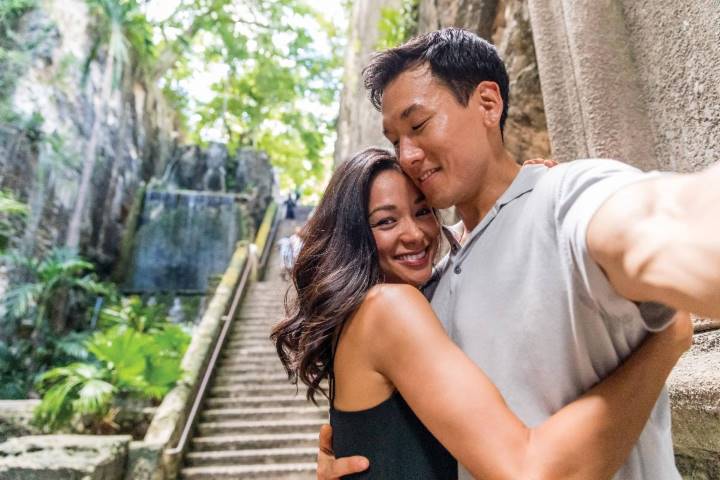 At Landfall Park in San Salvador, you will be tracing the steps of Christopher Columbus, marking the beginning of your own history with your soulmate. It is one of the smallest inhabited islands in The Bahamas and has sparkling inland lakes, various historical monuments and miles of secluded beaches. There's an option of a tropical service and a stylish ceremony at a resort. Hotels offer all-inclusive wedding-special packages that can be tailored to your needs specifically.
Private Island Ceremony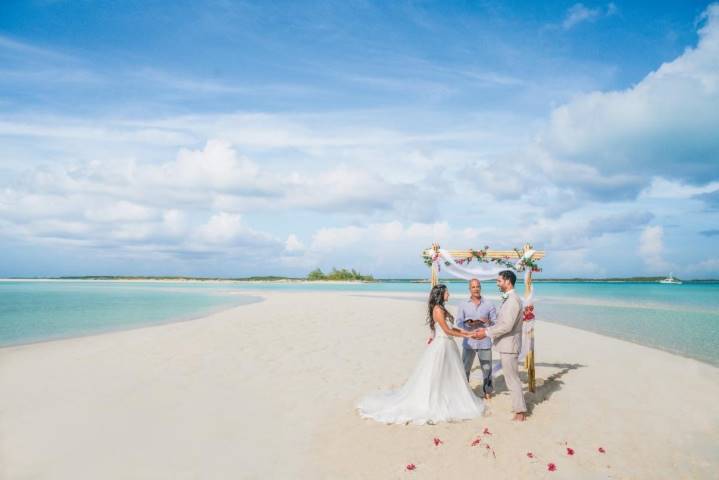 In a remote and isolated location, surrounded by green scenery, where nature would be your primary guest for the wedding, hold a small and sentimental ceremony in Inagua. This island is pristine, mostly uninhabited and a perfect spot to celebrate your partner's love with your closest ones. There are many intimate small inns with cottages overlooking the beach, where you could stay and take in all the magic of Inagua. The properties here offer all of the usual amenities and services and will assist you with your wedding arrangements at the venue of your choice. For a more conventional wedding, select one of the churches dating back to the 1800s.