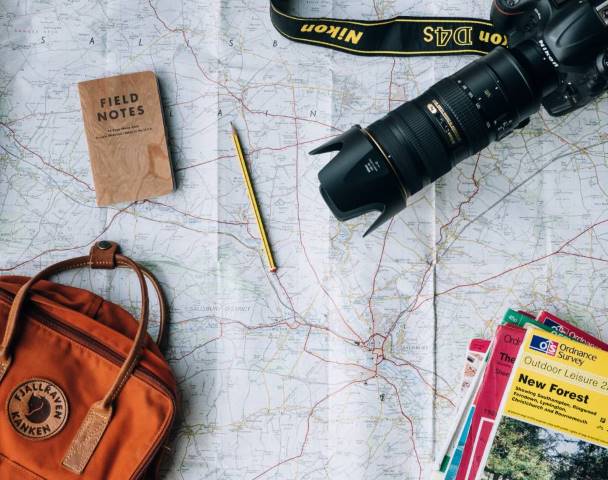 Traveling well can be one of the greatest pleasures in a lifetime, whether you're traveling alone or with friends and family. To travel well means you will need to think smart and equip yourself with some highly functional essentials that could save you many troubles alongside. Here are six items that will surely serve you nicely during any long trip and help you enjoy it the most.
First aid kit
Any experienced traveler or healthcare professional will tell you that things can and occasionally go the wrong way during the trip, so taking a well-stocked kit with you is always advised. Make sure to keep a supply of all first aid items you could potentially need while on the road. Basic supplies such as band-aids, Crepe bandages, antiseptic, and safety pins can be valuable when the closest town is 100km away. Don't forget to also add some pain relief medications like paracetamol or ibuprofen to the kit, as well as any kind of antihistamine cream, just in case.
Cooler
Other than storing drinks on a camping trip, mini coolers can play a much bigger role than just keeping a few bottles of your favorite beer cold enough. Everyone who has ever made a road trip knows that your food options are very poor and limited mainly to fast food and snacks. Having a mini cooler always with you means you have the opportunity to have a homemade snack, which is much healthier than the ones you can get on the road. There are many different types of mini coolers out there on the market, including large, hard-shell coolers that are often the best for insulation but can take up a bit more space.
Daypack
First thing you should consider when getting a daypack for longer trips is its quality and durability. Depending on your preferences and the items you are about to carry in it, there are plenty of options on the market, where it is quite notable that the tactical daypacks are increasingly growing in popularity. Finding the best tactical backpack can seriously maximize your storage space and keep you comfortable in the most demanding circumstances. They are suitable for long-distance walking, hiking, and any other high-activity ventures. The materials of the tactical daypacks are usually suitable for any kind of weather and their highly structured layouts are designed to keep your gear protected in any circumstances.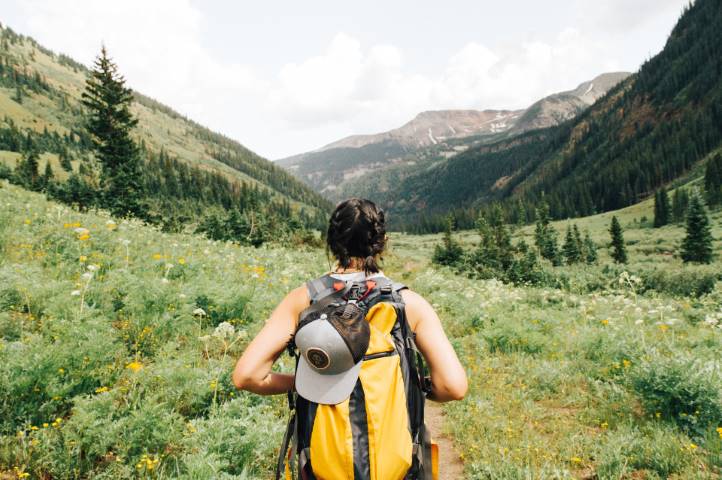 A Tent
If you're a shoestring nomad traveler, accommodation might be the most expensive item on your budget. A small, light tent can save you a lot of cash if you're willing to give up some comforts in exchange for a much more adventurous and natural approach. There are several types of tents – canvas, dome, hiking tent, pop-up, multi-room, inflatable, with metal bars, etc. Even though it doesn't seem like it, the weight of the tent is probably the most important factor when choosing which one to buy. Just remember you will probably walk miles carrying it on your back.
Air Mattress
Whether you plan on sleeping under the stars or crashing on the floor of a friend's house, or even turning your car's back seat into a cozy, comfortable space, an air mattress is going to be everything you need. It is made of light and spongy material to give you ultimate comfort and convenience. Besides that, one of the greatest pros of taking an air mattress with you on a trip is that it's super easy to fold and becomes a small and neat package when folded. There are many options available for purchasing, and the quality of the air mattress depends mainly on the material, dimensions, and the type of pump used, which is all to be taken into consideration when choosing the right one for your next trip.
Portable Charger
Since there are more and more travel gadgets that are essential and requiring regular charging, it's no wonder that people are turning to portable battery packs to help fill the power gap when traveling. Fortunately, third-party backup batteries now come in every size, capacity, and price range to keep your device going. And it doesn't even end there. Some power banks are equipped with other helpful features like fast charging, wireless charging, AC adapters,  built-in cables,  LED flashlights, and even the ability to jump-start your car. So in case, your travel plans involve long journeys or locations where power availability might be an issue, you should most certainly be investing in portable battery packs.
To travel well, without stress and time-wasting on unnecessary subjects and unexpected problems is often easier said than done. By pointing out the essentials, this article will hopefully put your mind in the right direction and contribute to your maximum enjoyment and making the most out of your next journey.