The greenery that stretches on for miles and the beautiful sound of birds singing — what's not to love about the mountains? Since most people think of heading to the beach when planning a trip, the mountains remain an extremely underrated destination. Some people may think that hiking for hours is just too tiresome when all they want to do is unwind and relax with their loved ones.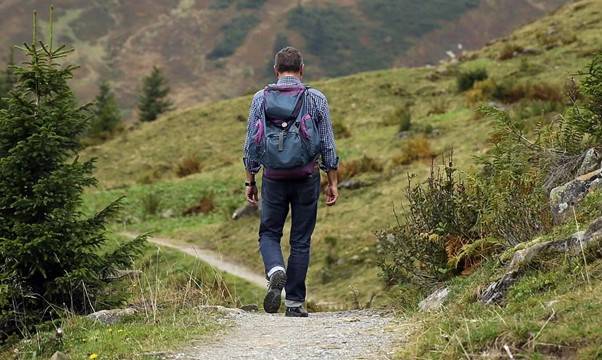 However, a trip to the mountains can be more therapeutic than you can ever imagine. So, why not take a leap of faith and do something different this year? If you still cannot make up your mind, here are 7 reasons why you should plan a trip to the mountains.
1) Escape Technology
When you have dozens of devices that help you stay in the loop all the time, it is hard not to get obsessed with technology. However, this dependence on the internet and our smartphones to stay connected to our loved ones has turned into an unhealthy habit. The sad thing is that most people do not even realize that they have become too reliant on technology and think it is completely normal. Experts have recently found that around 28% of adults are always connected to the internet while 45% have reported that they go online several times a day. So, why not leave all your devices behind and enjoy a down-to-earth experience with your friends or family? Once you head to the mountains, you will wonder why you were always glued to your phone in the first place.
2) Enjoy the Outdoors
The outdoors may not be everyone's cup of tea, but don't dismiss something out of hand until you've tried it! The folks from AustinAdventures.com explain that Montana, in particular, can be the destination that changes your idea about the great outdoors. The state's snow-capped mountains and clear blue sky are a feast for the eyes. Regardless of whether you end up choosing Montana or any other mountain range, the beauty of nature will simply mesmerize you and entice you to come back for more. If you are worried about mosquitos or other pesky bugs, there's not much that insect-repellant cannot fix!
3) Get Some Exercise
Do you run out of breath when you take a flight of stairs? If this is the case, then there is a big chance that you are out of shape. Don't worry, though, because a trip to the mountains can get help you get back to your golden days. Fitness coaches explain that hiking enables you to burn hundreds of calories since it provides a full-body workout. Moreover, hiking is not even hard as it seems; once you get going, you will feel reinvigorated and ready for more.
4) Breathe in Some Clean Air
Pollution is a huge problem in cities, particularly bigger ones that house thousands of cars. Contaminated air can cause a lot of health issues, especially for individuals who are already at risk, such as children, seniors, and asthma patients. Even if you do not suffer from any health conditions, you may still want to breathe in some clean air. Well, a trip to the mountains can be just what the doctor ordered! So, get away from cars and pollution and head to the mountains
5) Get Away from the City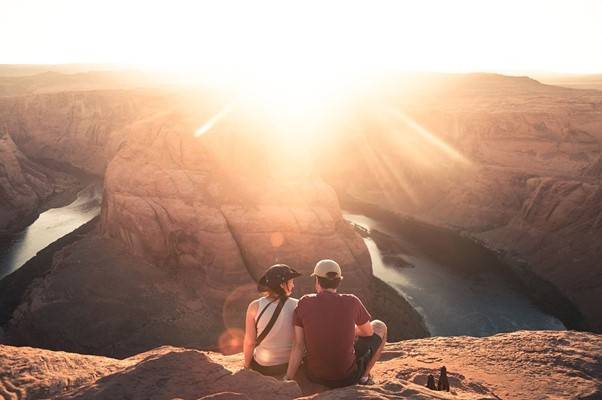 It is not hard to get sick of the hustle and bustle of big cities. After all, big cities come with big worries. This is exactly why you need a break from all that noise. The mountains can offer you a serene environment where you can kick back and relax, helping you forget about the daily grind. After getting a taste of the untouched beauty of the mountains, you may contemplate building a small cottage and moving away from the city!
6) Connect with Your Family
Connecting with your family on a deeper level can be challenging when you all have your own problems to worry about. Nevertheless, strengthening your bond with your kids can be easy once you take the time to disconnect from the rest of the world. Hiking, camping, and the other activities that can be carried out in a mountain range might be what you need to connect with your family. So, don't let your kids' complaints or your job deter you from getting the family vacation you all deserve.
7) Visit Landmarks
Planning a trip to the mountains does not necessarily mean that you will be stranded in the middle of nowhere. There are many great villages that reside near mountain ranges. For example, the Oconaluftee Indian Village in North Carolina replicates the 18th century Cherokee community. If you end up heading there during your trip, you will be able to discover more about the clan's history and learn its traditional songs.
The mountains might be the getaway you need to disconnect from technology and get away from the hustle and bustle of the city. Hopefully, now that you know more about the merits of planning a trip to the mountains, you will be inclined to give the great outdoors a shot. To make your trip more memorable, invite your friends and family if you feel like you need some company, or head out alone if you need some time to self reflect.