Great pleasure can be derived from a simple wander. That's especially true in the Polish town of Wisła, located by the southern border with the Czech Republic. Beneath the red roofs of the Old Town, a maze of routes takes you past little cafés, and a stroll along the green-fringed banks of the River Wisła offers a different perspective on the attractive, chocolate-box houses.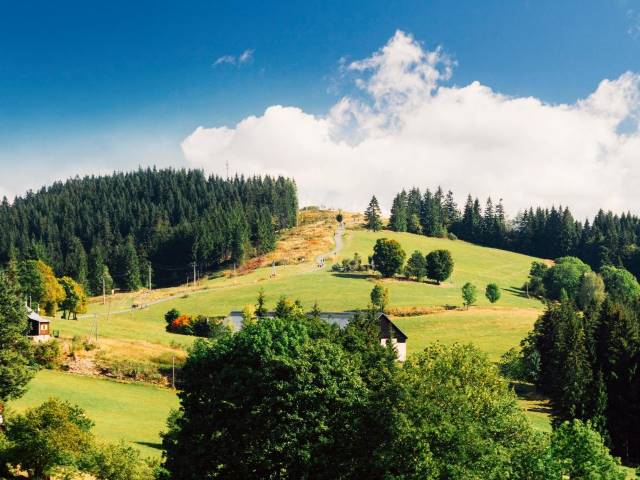 Outside town, hiking paths criss-cross the forests of the Beskids Mountains, and the woodland trail around Kaskady Rodła waterfall has its own special magic. And if you prefer the adrenaline of aerial pursuits, Wisła is a hub of ski jumping year-round, hosting elite competitions at Malinka Hill even on balmy summer days.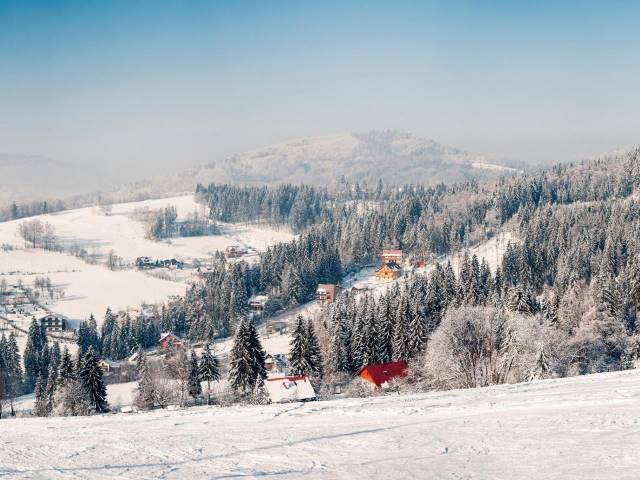 Wisła works as an all-weather destination, so time your trip depending on your preferred activity. May to September is great for hikes in the forests, and you'll see the town at its best. However, if you're coming for the downhill skiing, December to March is the best time.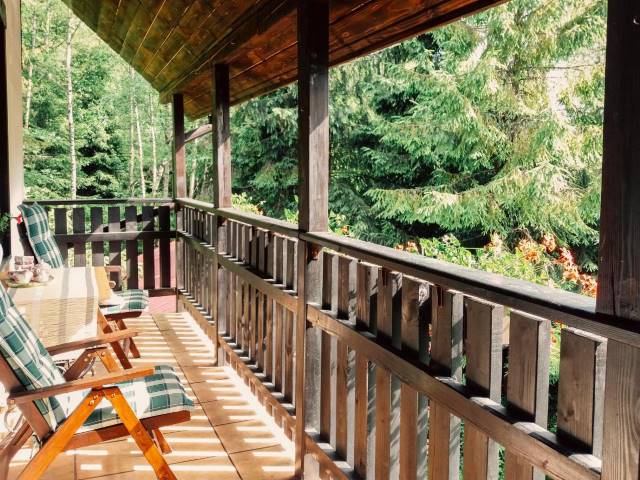 Kocia Górka available on Booking.com
Surrounded by the woodlands of Beskidy National Park, the peaceful property of Kocia Górka apartments combine a forest cabin feel with vintage-style touches. There's a lovely covered balcony overlooking the hills, and Booking.com guests particularly love Kocia Górka's proximity to various hiking trails.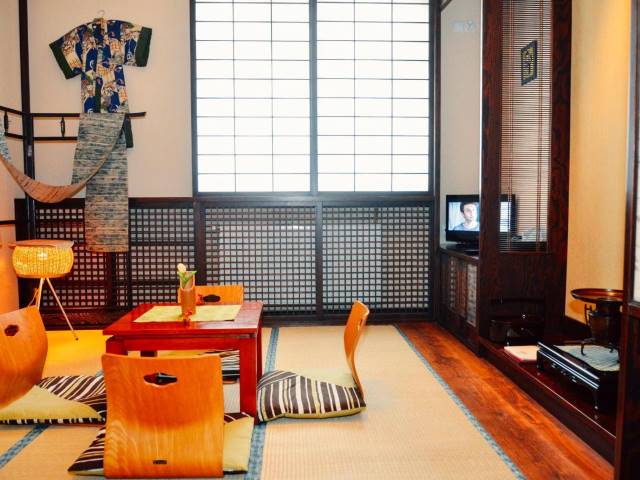 Villa Japonica available on Booking.com
While only 7% of global travellers expected to stay in a villa in 2020, according to a Booking.com study, this unique villa, a little slice of Japan in the Polish countryside, would quickly convince the other 93% to change their minds. All the décor is Japanese-themed, from the cabinet of samurai figurines right down to the tatami flooring in the dining room. Housed in a historical residence, Villa Japonica features a museum of Japanese Arts and Crafts with over 1,000 items; rooms include a mixture of Japanese art pieces with interiors and furniture from the 1930s in Poland. Most rooms feature furniture from the interwar period.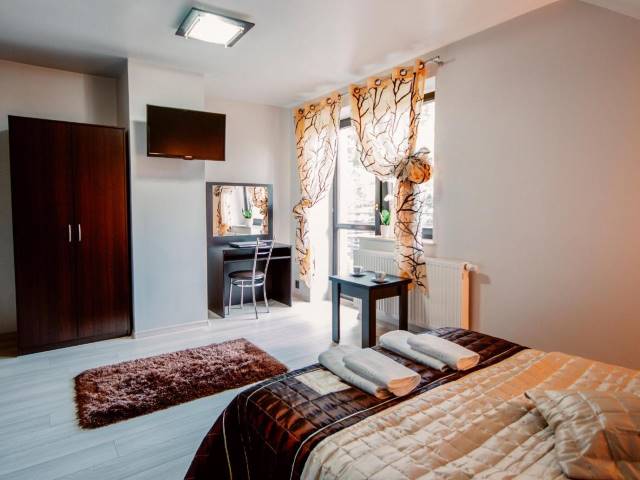 Willa Amaretto available on Booking.com
If you're looking to stay in the middle of the action, this is the place for you. Willa Amaretto has a central location in Wisła, just along from the main promenade. It comes equipped with ping pong and table football tables, so any travel companions with a competitive spirit will be delighted.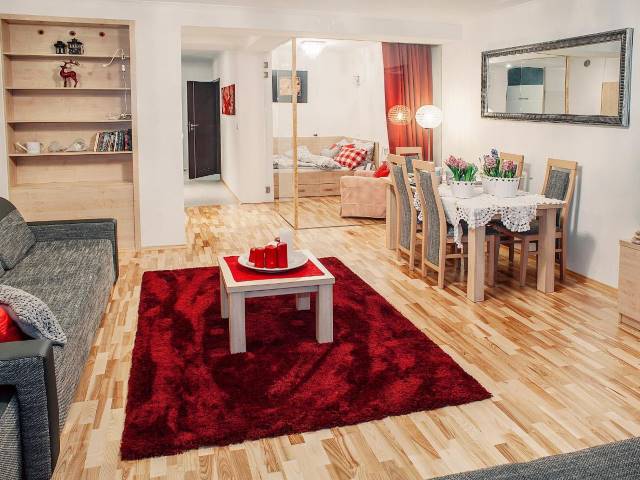 Apartament Czerwone Maki Tęczowe Wzgórze available on Booking.com
These modern, self-catering apartments are right in the middle of Wisła, just a minute's walk from the riverside and 1.4 miles from the Museum of Skiing. There's a garden with a gazebo and outdoor armchairs for long summer afternoons, and the kids' playroom make Apartament Czerwone Maki Tęczowe Wzgórze a great choice for families.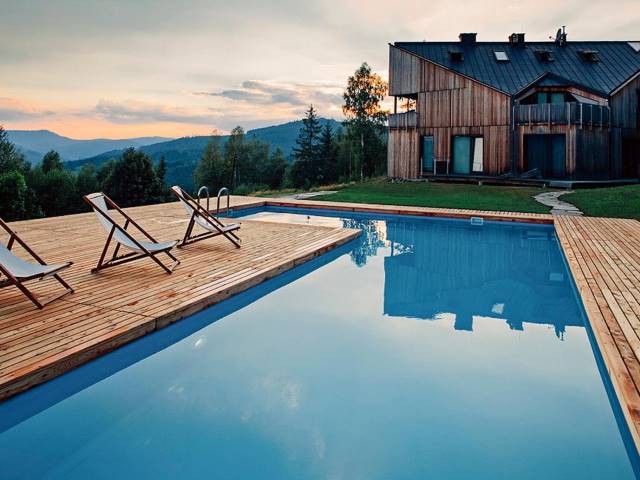 Apartamenty Malinka available on Booking.com
These swanky apartments are located out of town, up towards Wisła's famous Malinka Ski Jump, overlooking the surrounding Beskidy Mountains. Concealed inside a modern building reminiscent of a Bond-villain's lair, they have a sauna and a pool deck with views over the valley. You'll have access to a dry sauna, steam baths, and a swimming pool in the summer. Apartamenty Malinka is 1,000 feet from Polana Zieleńska ski elevator and 1.2 miles from Cieńków ski elevator. An incredible spot to restore yourself with some world class physical activity any time of year.